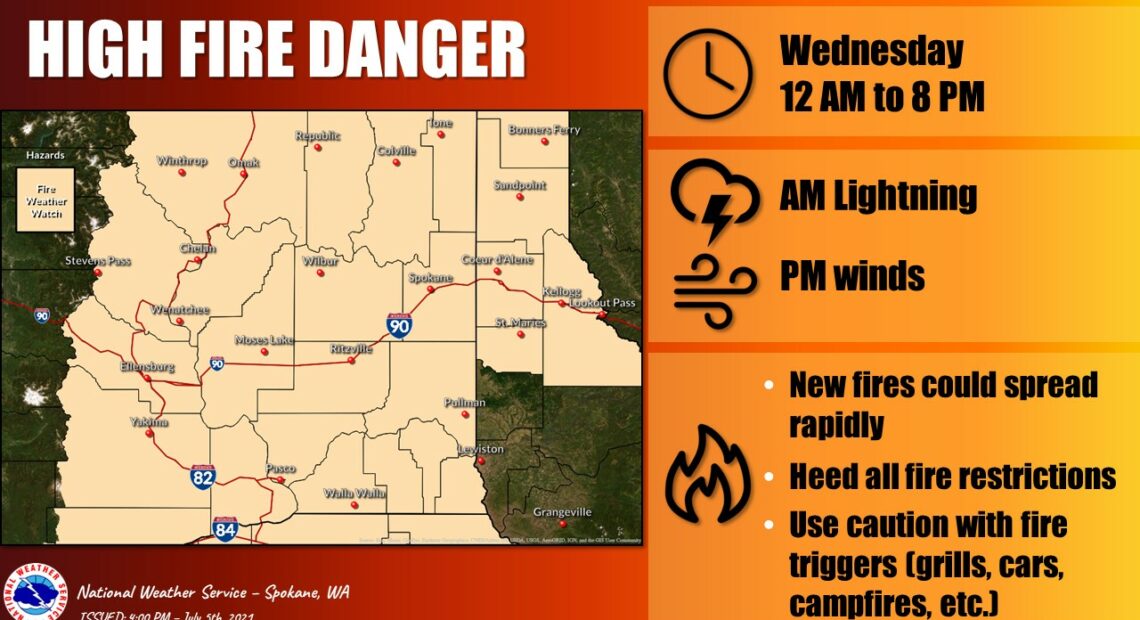 Washington Governor Issues Wildfire Emergency, Wider Burn Ban As Hot, Dry Conditions Persist
First a drought. Then record heat. Now Washington Gov. Jay Inslee has declared a statewide wildfire state of emergency.
With few exceptions most outdoor and agricultural burning will be prohibited through September. The governor is making a few exceptions for the use of gas-fueled stoves with certain precautions and charcoal grills at private residences if done away from vegetation and flammable surfaces. But otherwise this is a statewide prohibition on burning.
I am declaring a wildfire state of emergency, with a limited burn ban. We've experienced record-breaking heat, a drought is likely to follow. We don't want a repeat of recent years with dangerous wildfires across the state. READ: https://t.co/LNKdQMjZM6

— Governor Jay Inslee (@GovInslee) July 7, 2021
The proclamation also activates the Washington National Guard if needed to assist with fighting wildfires. Inslee says he's taking this action because of abnormally high temperatures and dry weather which have led to dangerous fire conditions statewide.
A Red Flag Warning for high fire danger is in effect for much of the Inland Northwest east of the Cascades due to possible thunderstorms, lightning and wind late Tuesday night through Wednesday.