Classical Music Venues With Non-Classical Histories: Trillium Woods Farm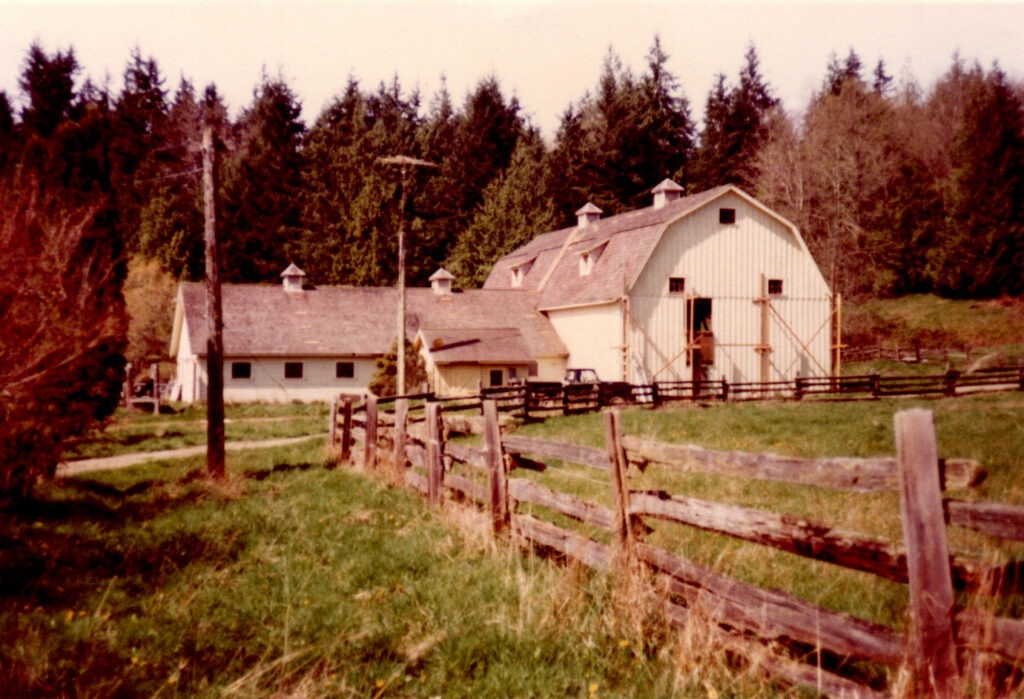 Like many artists who move to the Pacific Northwest, violinist Alan Iglitzin fell in love with the Olympic Peninsula. In 1976, newly settled into a position at the University of Washington School of Music, he bought a rundown farm near Quilcene, where the acoustics of the wooden barn thrilled him. Renovating the old barn and farmhouse took some serious work, and the Olympic Music Festival's opening had to wait until the Hood Canal Bridge was restored, but what a reward! The project grew into the longest summer festival in the region, playing concerts from June through September, for thirty years. Audiences sat on bales of hay or benches, or on the hillside outside the barn, where an occasional donkey or chicken or enthusiastic child would add to the harmonies of classical chamber music.  
The conversion of the farm into a home for music actually brought a gentle resolution to what might have been just a sad story. The Iseri family, Japanese-Americans, had built this barn, part of their successful enterprise of raising cows and growing berries. For decades, they "provided dairy products and produce to local residents," according to concertsinthebarn.org: "When the U.S. entered World War II, that all changed. The Iseris were sent to an internment camp and after the war, were unable to regain ownership of the farm. Instead, the property passed from one owner to the next, but never again became the thriving, working farm that the Iseris had created."  
Happily, an unexpected phone call brought Iglitzin together with Sam Iseri, who was born on the farm in 1914. Sam and his family were pleased to see how Alan and his crew had rejuvenated the original structures that the Iseris had built, and they appreciated the barn's new life as a performance hall. The Iseris continued to visit the farm regularly, and Sam and Alan became good friends. Sam passed away in 2004, but the friendship he started with Alan lives on with the surviving members of his family. 
Today, Trillium Woods Farm's unique habitat is protected by the Jefferson Land Trust and Northwest Watershed Institute. It's still home to Iglitzin and his wife, the mystery writer Leigh Hearon.  And concerts still happen in the barn.