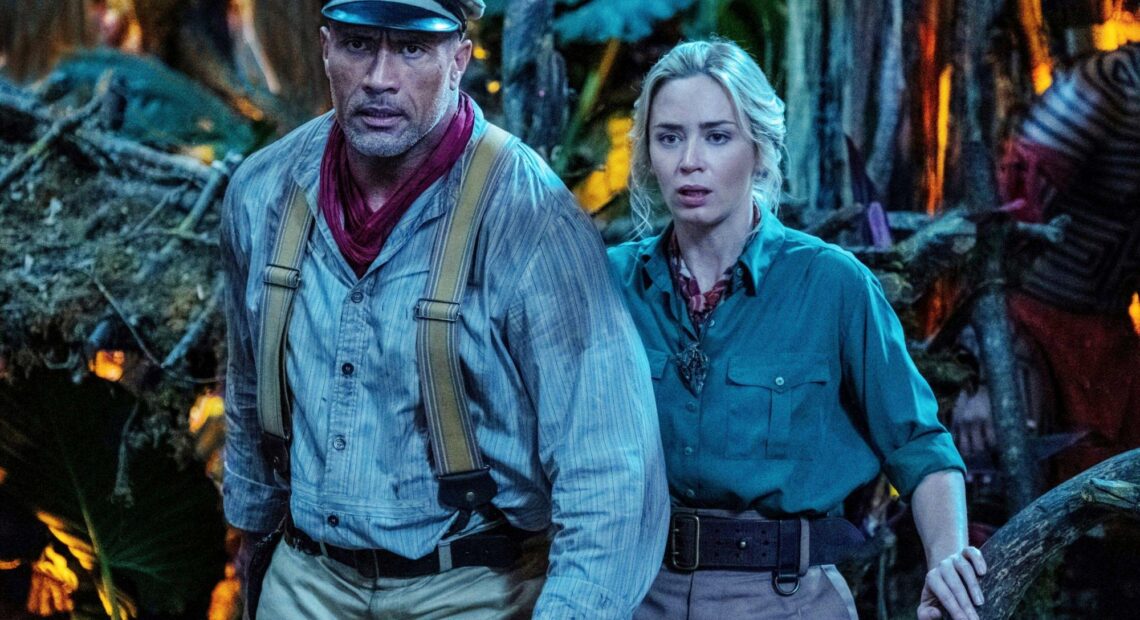 Reeder's Movie Review: Jungle Cruise
BY STEVE REEDER
True to form for a movie derived from a theme park ride, Disney's new big-screen Jungle Cruise offers lots of distraction. Unfortunately, it also suffers from too many wasted characters and opportunities.
Set in 1916, the story focuses on Lily Houghton, a fearless, Indiana Jones-like researcher (played by Emily Blunt) and Frank Wolff, an affable, but not exactly reliable, riverboat tour operator in the heart of the Amazon (Dwayne Johnson). Lily brings along her fussy brother (Jack Whitehall, whose character's interests lie "elsewhere") from London, with the evil spawn of the German Kaiser Wilhelm (Jesse Plemons) in hot pursuit.  
Several elements of the Disneyland ride appear in the screenplay: the exotic setting (with Hawaii as the stand-in for South America); the skipper with a penchant for bad puns; and animatronic creatures for thrills (in this case, a pet jaguar named Proxima). However, the multiple screenwriters have largely overwhelmed those aspects of the story with an excess of subplots. Think rival boat operator, female tribal chief, undead conquistadors, and a chauvinistic society of male scientists.  At just over two hours–relatively long for a family-oriented film–it seems even longer.
The Holy Grail of all of the historical reflection and present-day action is the Tears of the Moon, an enormous-yet-elusive tree in the heart of the Amazonian jungle. Just one petal from it can cure any illness or break any curse. In this mad scramble to discover and exploit, we get reminders of many other, often better, movies, from The African Queen (the Bogart-Hepburn classic now getting fresh screenings in commemoration of its seventieth anniversary), The Mummy and the original Pirates of the Caribbean to Raiders of the Lost Ark, Romancing the Stone and Heart of Darkness.  It doesn't help that the Spanish-born director, Jaume Collet-Serra, has pretty much worked in the action-horror field prior to this.
The movie does have its strengths: Flavio Labiano's often dynamic, imaginative camerawork; James Newton Howard's expressive score (augmented by a Metallica song); and CGI that generally rises above the merely cartoonish.  
Above all, it has America's British sweetheart, Emily Blunt. Whether playing brave, impish, resourceful or terrified–her character does have one awkward weakness–she makes the most of every scene. She and Johnson have reasonably good chemistry, although the big revelation and darker tone of the final act unnecessarily complicates and dilutes it.
This project has been in the works for fifteen years, and, especially for adults, it may play a little too much like a calculated attempt to generate a new revenue stream. (In that regard, it will undoubtedly succeed.) Yet an early sequence shows what might have been. As Lily and Frank take turns operating a rudimentary motion picture camera of the period, with the appropriate silence to accompany those moments, there's magic on screen. Alas, that plot device never returns, and we're left with a conventionally busy, noisy story–entertaining for kids, perhaps trying for their parents. 
Classical Music Host AND Movie Reviewer? That's NWPB's Steve Reeder! 
Steve's real passion for movies began with a film series in high school–his first time seeing a lot of American classics (including "Casablanca," "His Girl Friday" and "A Raisin in the Sun") and hearing film analysis. He took further courses at the university level, focusing on specific genres, directors and nationalities. That's where reading subtitles entered the picture, too.
With the founding of the Seattle International Film Festival, he had the opportunity to watch movies, and to start reviewing them and interviewing the filmmakers themselves. Then, during his decade in Chicago, he made the excellent decision to begin taking classes offered by the late Roger Ebert, the first person to earn a Pulitzer Prize for film criticism.
Roger was an excellent teacher: highly knowledgeable, well prepared and open to questions and challenges from his students. Importantly, he wasn't stuffy or condescending, despite his celebrity. He ran the projector for all screenings, and he invited students to call out if they saw/heard something particularly interesting or odd. He'd rewind the film, so that everyone could appreciate the observation.
Roger had the specific ability to appreciate a movie as entertainment, while simultaneously absorbing all of the creative and technical aspects of filmmaking itself. In other words, the "grammar" of film. That's the best lesson that Steve took from those classes at the University of Chicago. It also helped that he became good friends with Roger and his wife, who just happened to love classical opera and opera.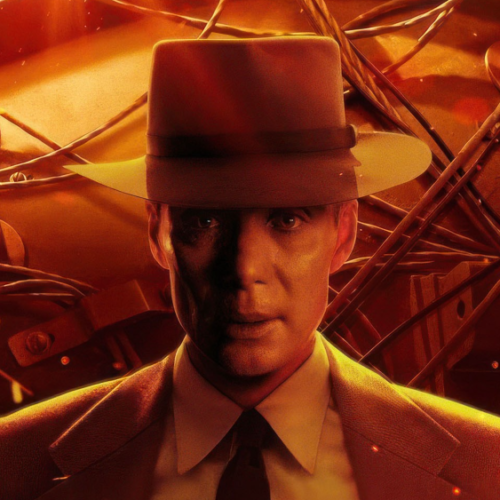 Biopics are notoriously fraught with difficulty. They have to achieve an emotional and intellectual resonance, as well as a period look and feel. The script has to reflect and enhance the inherent drama in the lives of its characters, and the main one really has to matter. In Oppenheimer, the British-American writer-director Christopher Nolan embraces the challenge of telling the story of the "most important person who ever lived," as he puts it. Continue Reading Reeder's Movie Reviews: Oppenheimer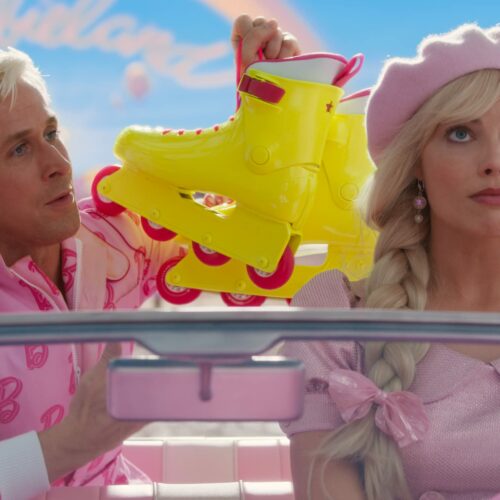 You might not have imagined a connection between the new Barbie and the acclaimed 2001: A Space Odyssey. True enough, Barbie the toy character does have pilot and astronaut on her résumé. In this case, however, she makes her big screen appearance to the accompaniment of Also sprach Zarathustra by Richard Strauss, enhanced by the droll narration of Dame Helen Mirren. 2001's director, Stanley Kubrick, would not have seen that coming. Continue Reading Reeder's Movie Reviews: Barbie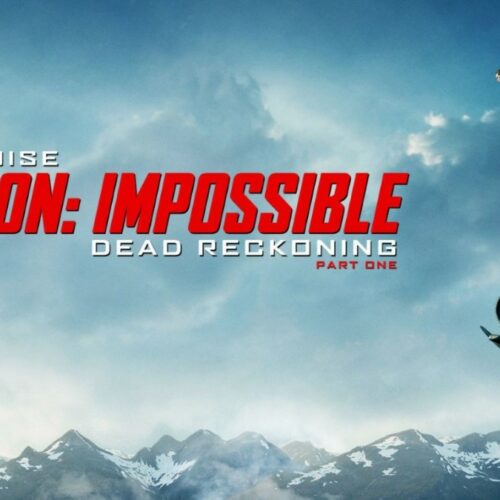 When Benji Dunn (Simon Pegg) laments to Ethan Hunt (Tom Cruise) that "you're playing four-sided chess with an algorithm," his character couldn't possibly have appreciated the irony of his words. The seventh and latest installment in the Mission: Impossible franchise has burst onto theatrical screens just as the actor-members of SAG-AFTRA have gone on strike. The existential threat to their craft–and their jobs–posed by AI has emerged as one of the major issues in the negotiations between the union and the major film production and streaming companies. Continue Reading Reeder's Movie Reviews: Mission: Impossible – Dead Reckoning Part One