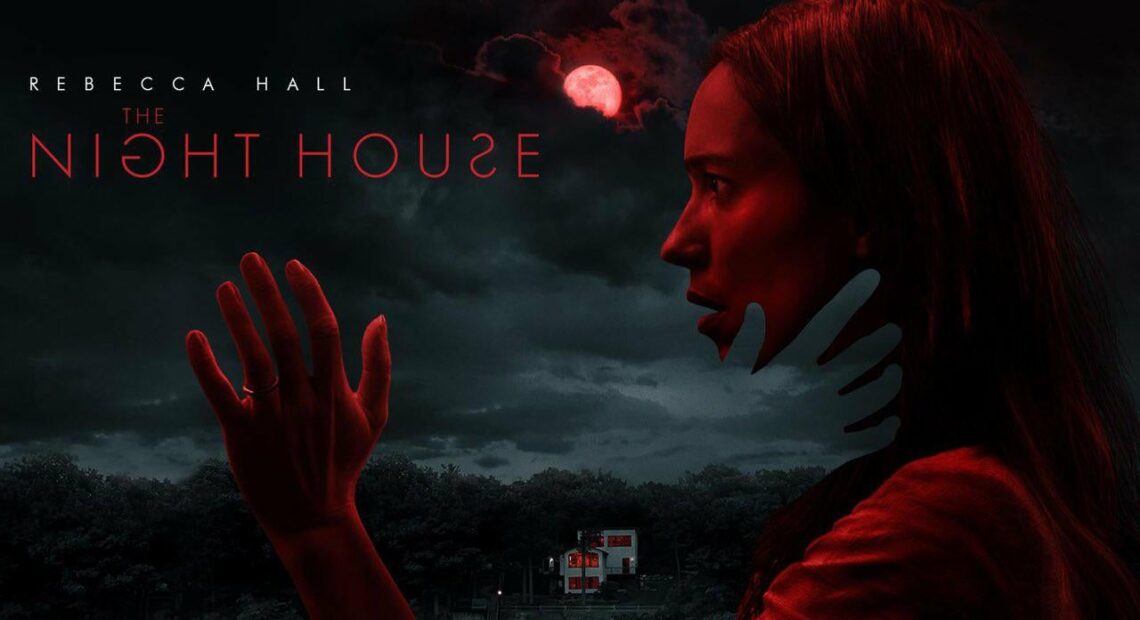 Reeder's Movie Reviews: The Night House
Sometimes, movie plots don't have to fully explain themselves, or play out in strictly linear fashion, to succeed. Sometimes, a film's intelligence and atmosphere achieve the desired effect. Welcome to The Night House.
Not long after her architect-husband's suicide, Beth, portrayed by the gifted British-American actress Rebecca Hall, begins feeling a "presence" at the lakeside house he had built for them in upstate New York. Muddy footprints appear on the stairway leading to the water's edge, replete with a swinging gate. Barely discernible silhouettes materialize in the fog on a bathroom mirror. The intersection of posts, walls and shelves assume entirely different shapes, when viewed from just the right–or wrong–angle. Yet neither she, nor we, can be sure whether these images are real, or just manifestations of her shock, grief and anger.
<iframe width="560″ height="315″ src="https://www.youtube.com/embed/2Tshycci2ZA" title="YouTube video player" frameborder="0″ allow="accelerometer; autoplay; clipboard-write; encrypted-media; gyroscope; picture-in-picture" allowfullscreen></iframe>
The team of director David Bruckner and screenwriters Ben Collins and Luke Piotrowsi have already collaborated on several horror films, and will do so again with next year's reboot of the cult classic Hellraiser. This is their best to date. What begins as a disturbing enough psychological study (with some seriously black humor) goes even deeper when Beth discovers the floor plans to an "inverted house" and a cache of photos of young women who resemble her.
Stacy Martin plays one of them, Madelyne, whom Beth tracks down in an occult book shop. She reluctantly confirms a relationship with the late husband, Ben (Evan Jonigkeit), but not exactly the kind which Beth had feared. Her vivid dreams become both more seductive and more frightening, with one virtuoso sequence in particular. The sympathy of her fellow teacher, Claire (Sarah Goldberg), and kindly neighbor, Mel (Vondie Curtis-Hall), only serve to leave Beth increasingly disoriented.
The cinematography of Elisha Christian and production design of Kathryn Eder, coupled with an evocative score by Ben Lovett, also make important contributions to a movie that mixes heady doses of intellect, emotion and atmosphere. There are certainly "gotcha" moments here, but they never seem gratuitous. In fact, they serve the greater purpose of the narrative maze, as suggested by the many references to "Caerdroia."
Ultimately, Rebecca Hall, the daughter of the acclaimed British theatre director Sir Peter Hall and renowned American soprano Maria Ewing, carries this story. Her face is wonderfully expressive in scene after scene, and her delivery is virtually pitch-perfect, as she pursues the mystery of a personal loss that may reveal more than she can bear. You don't have to connect all the dots in a story like The Night House. Just go with it. As a genre film, it's that well done.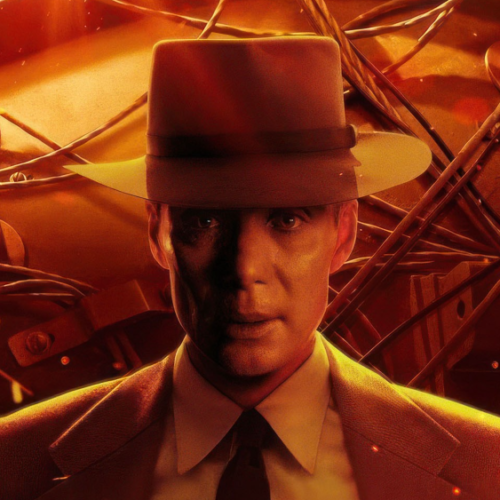 Biopics are notoriously fraught with difficulty. They have to achieve an emotional and intellectual resonance, as well as a period look and feel. The script has to reflect and enhance the inherent drama in the lives of its characters, and the main one really has to matter. In Oppenheimer, the British-American writer-director Christopher Nolan embraces the challenge of telling the story of the "most important person who ever lived," as he puts it. Continue Reading Reeder's Movie Reviews: Oppenheimer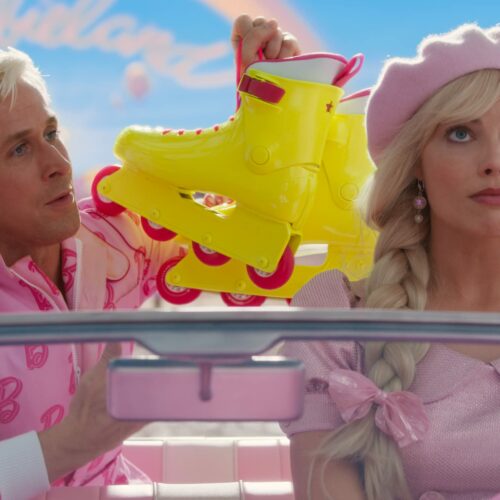 You might not have imagined a connection between the new Barbie and the acclaimed 2001: A Space Odyssey. True enough, Barbie the toy character does have pilot and astronaut on her résumé. In this case, however, she makes her big screen appearance to the accompaniment of Also sprach Zarathustra by Richard Strauss, enhanced by the droll narration of Dame Helen Mirren. 2001's director, Stanley Kubrick, would not have seen that coming. Continue Reading Reeder's Movie Reviews: Barbie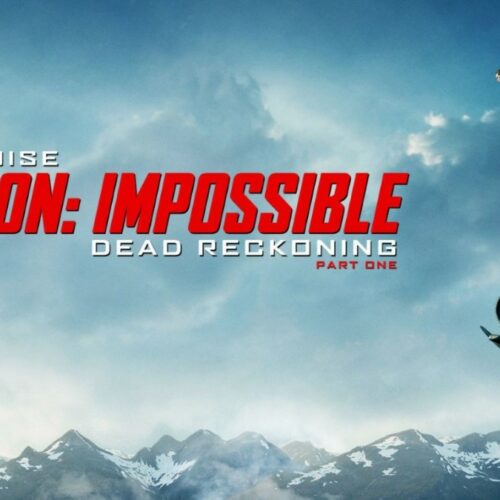 When Benji Dunn (Simon Pegg) laments to Ethan Hunt (Tom Cruise) that "you're playing four-sided chess with an algorithm," his character couldn't possibly have appreciated the irony of his words. The seventh and latest installment in the Mission: Impossible franchise has burst onto theatrical screens just as the actor-members of SAG-AFTRA have gone on strike. The existential threat to their craft–and their jobs–posed by AI has emerged as one of the major issues in the negotiations between the union and the major film production and streaming companies. Continue Reading Reeder's Movie Reviews: Mission: Impossible – Dead Reckoning Part One