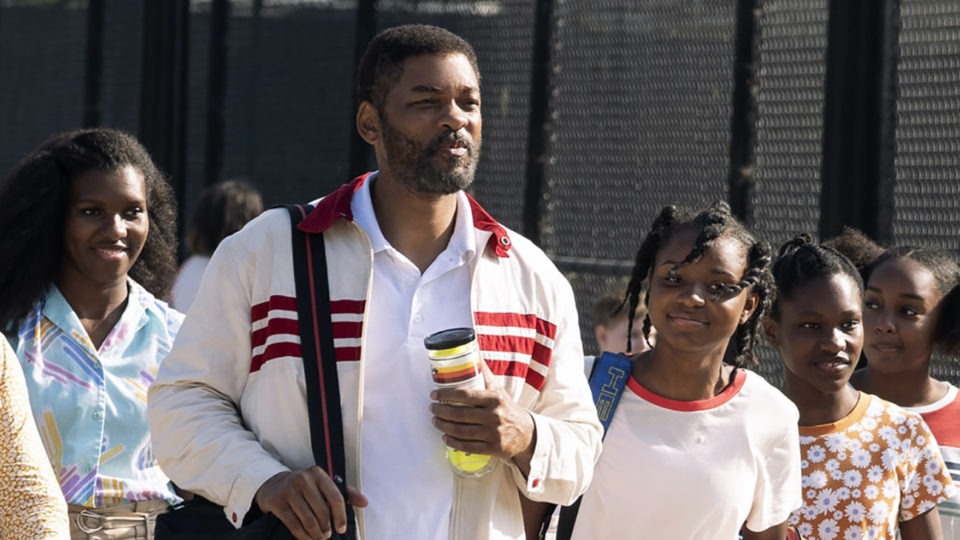 Reeder's Movie Reviews: King Richard
Twenty years ago, Will Smith accepted the challenge of portraying a living legend, and arguably reached the zenith of his acting career, in Ali. In his latest film, he plays the obsessive, controlling father of sibling tennis phenoms in King Richard. It marks another high point for him. 
As he constantly reminds anyone within earshot, Richard Williams has a plan for his daughters–a 78-page plan he compiled before their births. They have a daily routine: school, meals, bedtime (five girls in all, including three stepdaughters, sharing a single room) and, above all, their tennis lessons, rain or shine, at the "country club"–an ordinary public court in Compton, California. They will not fall prey to the devious seducers and nefarious drug dealers victimizing their neighborhood, he insists, even if it means absorbing the occasional beating by them in front of the girls. They will achieve stardom, and they will validate his sacrifice and his coaching skills. In fact, they have.
To his credit, Smith fully inhabits the character of Richard, whose daughters Venus and Serena would take the tennis world by storm. We see his love for his family, but also his ego, stubbornness and personal demons. He has all of the answers, and he wants everyone, including potential coaches and sponsors, to know it. Vic Braden, the famous player, instructor and broadcaster, responds that "It's like asking somebody to believe that you've got the next two Mozarts living in your house."
Smith also embodies Richard in a physical sense, adopting his posture,  walk, gestures and manner of speech. That includes the fractured grammar and syntax which can seem amusing at first, but which actually reveal the obstacles in his own past. Venus and Serena, he declares, "going to shake up this world." 
Aunjanue Ellis (Ray, The Help, Lovecraft Country) lends excellent support as Oracene "Brandy" Price, the mother of the Williams sisters and a talented tennis coach herself. In one particularly effective moment, she braids her daughters' hair while counseling them to "Remember who you are. Remember where you came from. Stand tall, and be proud of that." As Venus and Serena, Saniyya Sidney and Demi Singleton also merit praise. They perfectly capture the spirit, energy and vulnerability of these precociously gifted girls. And, in the smartly-edited tennis scenes, they handle their racquets believably well.
The director, Reinaldo Marcus Green, rightly earned praise for his debut feature, Monsters and Men (2018). Its episodic narrative uses the police shooting of a black motorist in Brooklyn as its point of departure. In King Richard, Green again skillfully balances the plot lines well, allowing each scene to play out at a natural, comfortable pace (far more so than the Williams sisters' blazing volleys and smashes). If there's any significant weakness to the film, it's in the smaller roles. Jon Bernthal, most recently seen in the Sopranos prequel, The Many Saints of Newark, makes the most of Rick Macci, the highly successful coach of several top-ranked players, including Andy Roddick, Jennifer Capriati and Maria Sharapova, in addition to the Williams sisters. However, in the manner of so many feel-good sports movies, his part as written sometimes borders on caricature. The tennis practice and competition scenes, on the other hand, crackle with authenticity, with a minimal reliance on the slo-mo sequences that often exaggerate such dramas.
Tennis, family and race all figure prominently in this story, which takes place in the early to mid 90s, in the years leading to Venus' professional debut at age 14. The first two elements inform almost every scene, aided considerably by many interviews with the Williams during pre-production. Director Green and first-time screenwriter Zach Baylin introduce the third element most strikingly in the scenes involving the neighborhood gangs and an unsympathetic neighbor who equates Richard's daily schedule for his daughters with child abuse. That, ironically, results in a confrontation with police officers, one of Smith's finest moments in the movie.
Ultimately, King Richard scores its points in a relatively straightforward, conventional way. It portrays a "beautiful black family" led by a father with an unshakeable dream, a mother with a generous perspective and two daughters with world-class talent. "I'm in the champion-raising business," Richard boasts. The movie itself is in the very entertaining film business–the inspirational kind.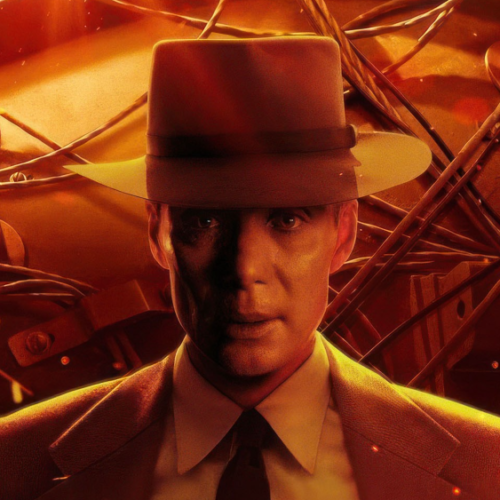 Biopics are notoriously fraught with difficulty. They have to achieve an emotional and intellectual resonance, as well as a period look and feel. The script has to reflect and enhance the inherent drama in the lives of its characters, and the main one really has to matter. In Oppenheimer, the British-American writer-director Christopher Nolan embraces the challenge of telling the story of the "most important person who ever lived," as he puts it. Continue Reading Reeder's Movie Reviews: Oppenheimer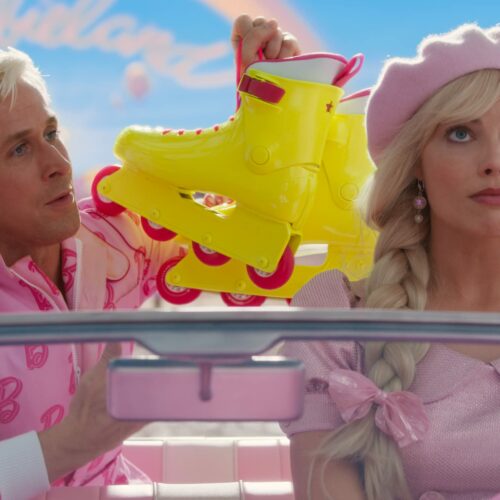 You might not have imagined a connection between the new Barbie and the acclaimed 2001: A Space Odyssey. True enough, Barbie the toy character does have pilot and astronaut on her résumé. In this case, however, she makes her big screen appearance to the accompaniment of Also sprach Zarathustra by Richard Strauss, enhanced by the droll narration of Dame Helen Mirren. 2001's director, Stanley Kubrick, would not have seen that coming. Continue Reading Reeder's Movie Reviews: Barbie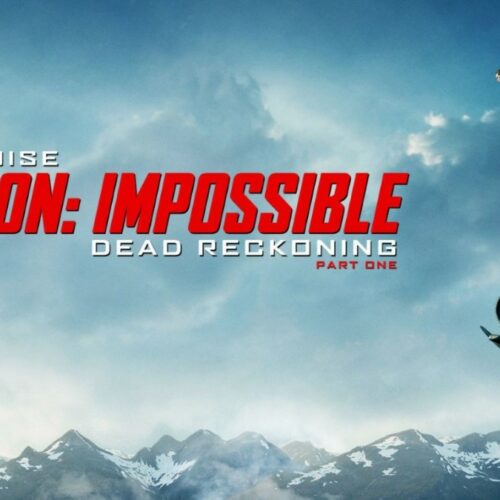 When Benji Dunn (Simon Pegg) laments to Ethan Hunt (Tom Cruise) that "you're playing four-sided chess with an algorithm," his character couldn't possibly have appreciated the irony of his words. The seventh and latest installment in the Mission: Impossible franchise has burst onto theatrical screens just as the actor-members of SAG-AFTRA have gone on strike. The existential threat to their craft–and their jobs–posed by AI has emerged as one of the major issues in the negotiations between the union and the major film production and streaming companies. Continue Reading Reeder's Movie Reviews: Mission: Impossible – Dead Reckoning Part One