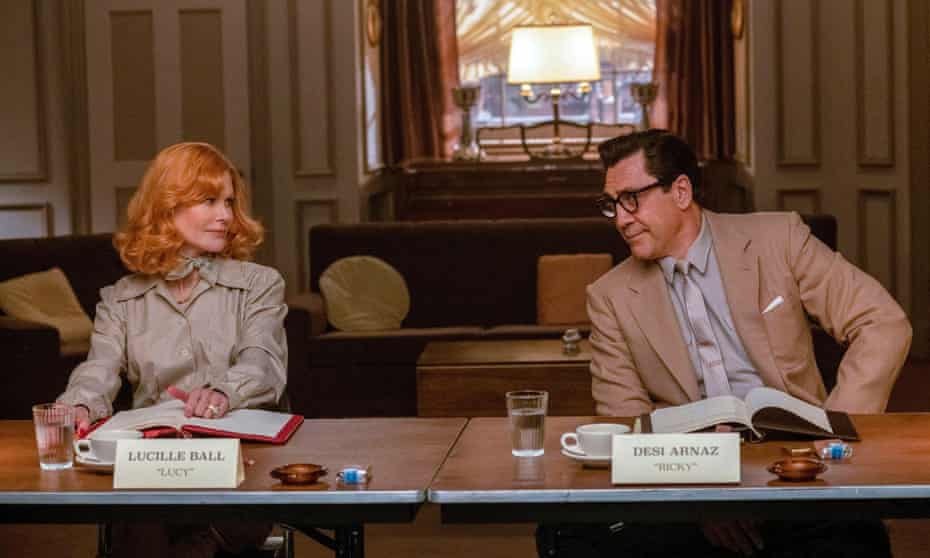 Reeder's Movie Reviews: Being the Ricardos
Let's start with the paradoxes. The latest film from Oscar- and Emmy-winning writer-director Aaron Sorkin boasts several. Its two protagonists don't look all that much like the historical characters they portray (although Nicole Kidman with red hair comes pretty close). The female lead, a comedy legend, has very few funny lines in the story. And, although the movie has the basic structure of a play, it provides a decidedly cinematic experience.
Let's also consider the fundamental conceit here. Sorkin has compressed three important elements in the life and career of Lucille Ball and her husband into one week–a "compound fracture" of a week. The picture has two big-name actors of our time in a dramatization of the lives of two celebrity entertainers of the past playing exaggerated versions of themselves on a television show. A production doesn't get much more "meta" than that. 
Being the Ricardos refers to the fictional name adopted by Ball and her real-life musician-husband, Desi Arnaz, for their immensely popular 1950s TV series, I Love Lucy. At its peak, it boasted an audience of 60-million viewers. Kidman and Javier Bardem, both of whom have Academy Awards on their résumés, immerse themselves in these roles, with generally impressive results.
Like every Aaron Sorkin project, this film affords its characters a steady stream of intelligent, rat-a-tat dialogue. You watch and hear talented people with (mostly) good intentions and deep insecurities engage in intricately choreographed conversations, organized in set pieces with a constantly changing number of players. Yes, very much like a play or an opera.  All of the principals get the spotlight at some point in the story. If you're familiar with The West Wing, The Social Network, Steve Jobs or last year's The Trial of the Chicago 7, then you can immediately identify the writing style here. However, aside from a rather contrived climax, the words spoken by these characters actually have meaning, both narratively and emotionally.
Kidman plays Lucille Ball as a performer who's paid more than her fair share of dues in the entertainment industry. With her movie career stymied by unpromising roles and a studio termination, she reluctantly moved into radio, where she helped develop the comedic husband-and-wife dynamic which would make her a mega-star on television. By then, Desi Arnaz, the Cuban-American singer and bandleader whom she married in 1940, had become her on-screen spouse (and off-screen executive producer) as well. But make no mistake. She maintains the creative upper hand. "I'm Lucille Ball," she tells him. "When I'm being funny, you'll know it."
As this week-long story plays out, tensions boil over on the set and in the offices and corridors at CBS Studios. Lucy has issues with the writers and the director. The entrances are wrong; the table arrangements are wrong; the dialogue is wrong; the timing is wrong. In those moments, Sorkin employs a useful trick: black-and-white inserts showing Lucy's mind at work, imagining those scenes in different ways and maximizing the possibilities for physical humor, one of her renowned "kinetic" gifts as a performer.
Ironically, though, Kidman best captures Lucille Ball in her savvy, no-nonsense moments away from the show. She faces down the sponsors and the network suits, and she faces the possibility of an unfaithful husband. She also gets to recreate the series' famous grape-stomping scene. Bardem, always a strong physical presence on screen, overpowers the lighter and witty side of Arnaz, but he fares better as the innovative producer and proud immigrant to America. And he gets to sing and play the conga, both firsts in his experience.   
All the while, J.K. Simmons (an Academy Award winner for Whiplash) very nearly steals the entire film. He plays William Frawley, an ex-vaudevillian enamored of alcohol and one of the TV neighbors to the Ricardos. He has a wealth of funny, acerbic dialogue, and he delivers his lines with gusto. For all of his disdain for the "you're old" jokes on the program, he eventually becomes a wise mentor to the group.
Two other cast members deserve special mention. Nina Arianda (Midnight in Paris, Billions) more than holds her own as Vivian Vance, the actress who plays the feisty wife of the Frawley character on I Love Lucy. Alia Shawkat (Alina, Arrested Development) portrays Madelyn Pugh, the gifted writer who broke one of network television's glass ceilings. If there's one scene in Being the Ricardos that leaps off the screen, it's Madelyn's come-to-grips hallway encounter with Lucy. What begins as a request for script changes morphs into an awkward, tense exchange between two successful women professionals about gender roles, physical appearance, audience expectations and the enduring power of sisterhood. That little scene kills.
As Aaron Sorkin places his really articulate, often frustrated characters in close quarters and mostly indoor spaces, he has a much larger vision in mind here. Being the Ricardos wants to make a statement about the paranoia and sexism of the 1950s in a way that can resonate today. (In fact, he doubts that contemporary audiences would find I Love Lucy all that amusing. Tell that to its millions of syndicated TV and online streaming fans.) The undernourished flashbacks and clumsy, almost silly, finale may undermine his broader purpose, but the typically virtuosic writing and prolific acting easily compensate.  If you can accept Sorkin's basic artistic conceit, this is time well spent.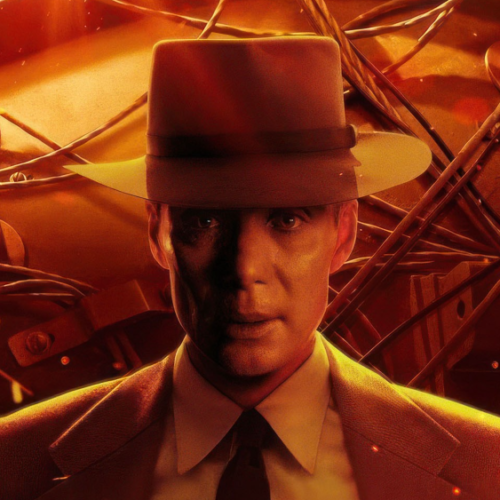 Biopics are notoriously fraught with difficulty. They have to achieve an emotional and intellectual resonance, as well as a period look and feel. The script has to reflect and enhance the inherent drama in the lives of its characters, and the main one really has to matter. In Oppenheimer, the British-American writer-director Christopher Nolan embraces the challenge of telling the story of the "most important person who ever lived," as he puts it. Continue Reading Reeder's Movie Reviews: Oppenheimer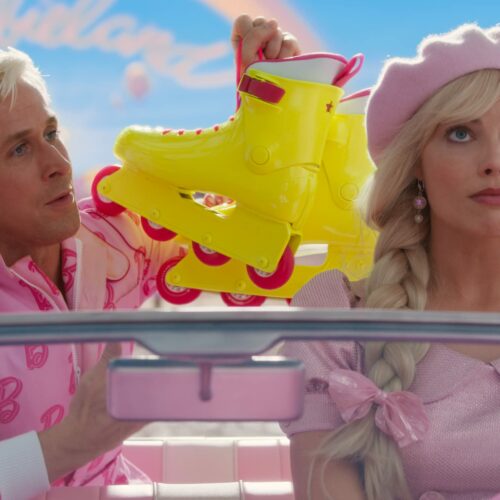 You might not have imagined a connection between the new Barbie and the acclaimed 2001: A Space Odyssey. True enough, Barbie the toy character does have pilot and astronaut on her résumé. In this case, however, she makes her big screen appearance to the accompaniment of Also sprach Zarathustra by Richard Strauss, enhanced by the droll narration of Dame Helen Mirren. 2001's director, Stanley Kubrick, would not have seen that coming. Continue Reading Reeder's Movie Reviews: Barbie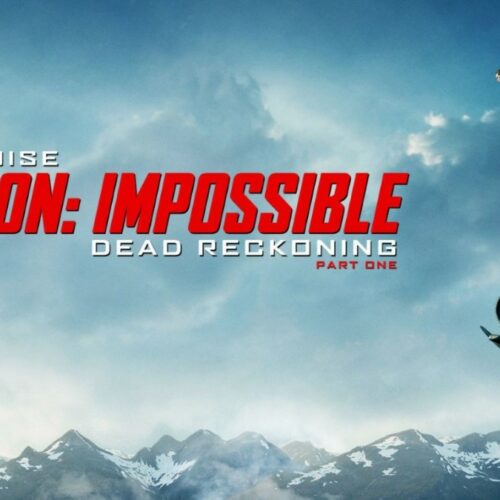 When Benji Dunn (Simon Pegg) laments to Ethan Hunt (Tom Cruise) that "you're playing four-sided chess with an algorithm," his character couldn't possibly have appreciated the irony of his words. The seventh and latest installment in the Mission: Impossible franchise has burst onto theatrical screens just as the actor-members of SAG-AFTRA have gone on strike. The existential threat to their craft–and their jobs–posed by AI has emerged as one of the major issues in the negotiations between the union and the major film production and streaming companies. Continue Reading Reeder's Movie Reviews: Mission: Impossible – Dead Reckoning Part One