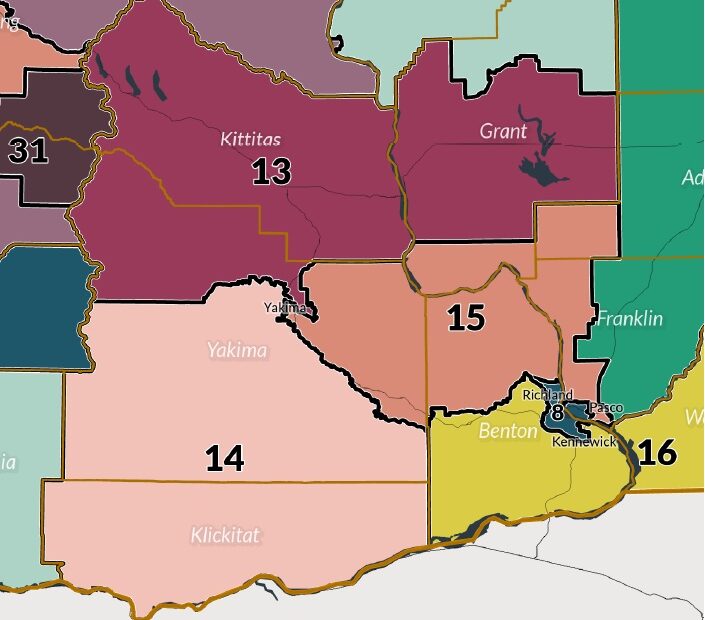 Latino Voters Challenge Yakima Redistricting Map
A Federal lawsuit challenges the Legislative Washington State Redistricting plan. Individuals and organizations allege that the new distribution dilutes the strength of Latino voters in the Yakima Valley and violates the Federal Voting Rights Act. 
The Yakima Valley Latino population was divided into Legislative Districts 14 and 15. 
Now, Hispanic voters from Central Washington are asking for remedial solutions to preserve the Federal Voting Rights Act in District 15. 
Ernest Herrera is the Staff Attorney for the Mexican American Legal Defense and Educational Fund. He says the way the districts were drawn splits up politically active Latino communities.
"For example, down the river valley splits off parts of the agricultural valley from Wapato and Toppenish. In the city of Yakima, there are some neighborhoods that were excluded from District 15, and those areas are all politically active in terms of Latinos getting out and voting."
According to the complaint, the recently approved Legislative maps left Hispanic voters deliberately at a disadvantage. 
The document states that District 15 is "a façade of a Latino opportunity district."
In District 15, the Hispanic citizens voting-age population is 50.2 percent. It may suggest that the eligible voters are fairly distributed. However, Herrera explains why it is not the case.
"That is a bare majority district, but the way they drew it is, they choose areas where Latinos are not highly registered to vote such as in Adams county, and they excluded areas that I said, where Latinos are registered to vote and do participate such as in the Yakima Valley."
Redistricting Justice for Washington supports the lawsuit, according to organizer Margot Spindola, who responded via text message. 
"We are working alongside them in finding our own best possible legal option to assure that the final map approved by the legislature is one that creates opportunities for Latinos in Yakima to elect the candidate of their choice and does not further suppress their electoral power." 
Yakima and Pasco are key territories for their exponential growth. According to the last census, the Latino population in Washington grew by 40.1 percent. In Yakima County, the Hispanic population is now 51 percent, while in Franklin County, it's 54 percent.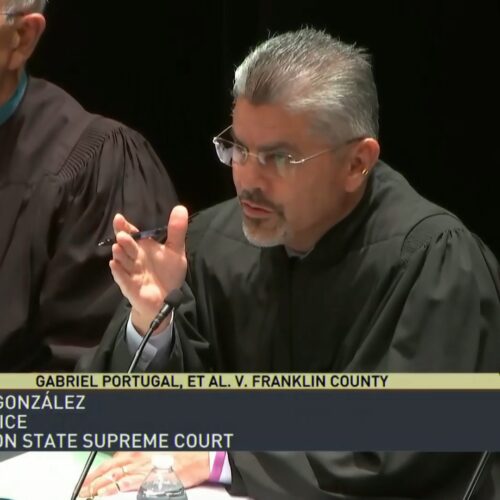 The Washington State Supreme Court heard oral arguments on the Latino voting rights lawsuit against Franklin County. The hearing comes one year after Latino voters settled an agreement with the county to create single-member district systems for elections. But during the case, a Franklin County citizen challenged the constitutionality of the Washington State Voting Rights Act. Now, that challenge appeal is keeping the matter open. Continue Reading Washington Supreme Court to rule on constitutionality of Washington State Voting Rights Act