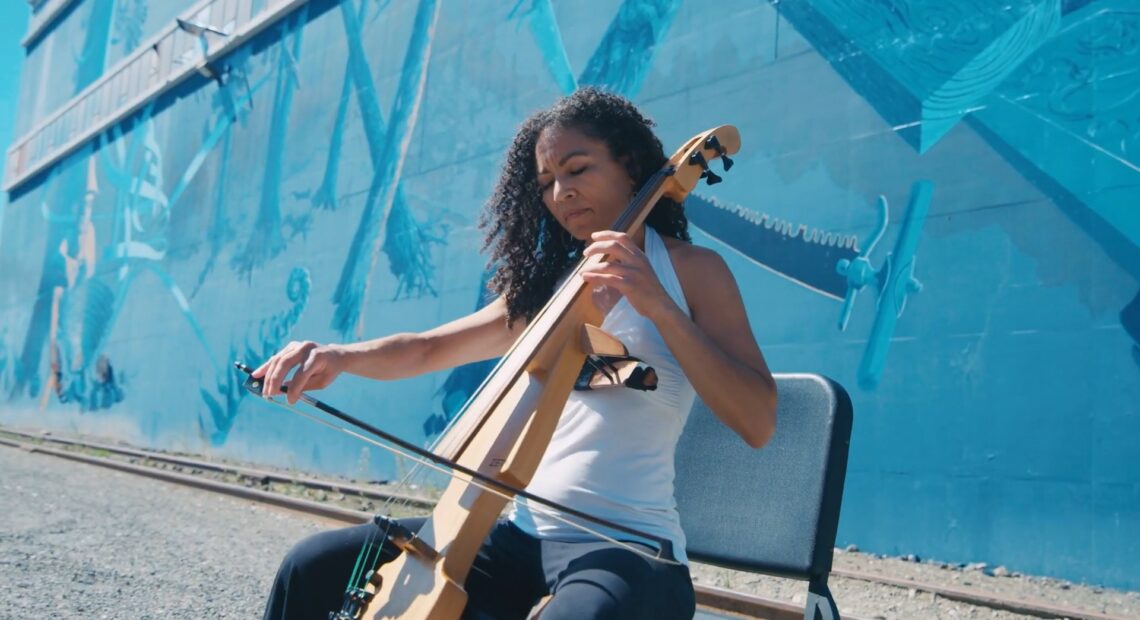 Cultural Access Program In Tacoma Completes First Funding Year
The pandemic is still churning, but as we round the corner on its second year, we can look back on how we've adapted, created and lived. One mark of this perseverance is the rollout of the Tacoma Creates program, the first program in Washington state under recent Cultural Access Legislation. 
The program just finished their first funding year, and with that, they've released their first annual report for 2020 to 2021. 
Even during the pandemic Lisa Jaret, program manager for Tacoma Creates, says the sales tax that funds the program remained strong, providing ample cash for the program's first year; a total of 4.7 million dollars.
"We have been able to distribute significant funding to the cultural sector," Jaret says.
Tacoma Creates supports a plethora of organizations with the goal of increasing art, culture, heritage and science experiences in the city, according to the program's website. The inaugural funding year of the program coincided with the first year of the pandemic — a challenge for this kind of work, Jaret says.
Even with all the challenges, Jaret says that the program helped organizations "pivot" in a number of ways, from remote performances, sending kids home with activity kits, to performances in the empty LeMay – America's Car Museum.
Northwest Sinfonietta was one such organization that took an innovative approach to remote performances. Their musicians played around Tacoma, in front of murals and even in front of cars at LeMay, Jaret says.
Having this funding during the first year of the pandemic made a difference, Jaret says. The funding for Tacoma Creates comes from a sales tax in the City of Tacoma, one-tenth of one percent.
"Tacoma Creates funding really made a difference in sustaining the cultural organizations in our sector, and sustaining the individuals who work at these cultural organizations," Jaret says. 
Another takeaway Jaret had from the program's first year was its support of educational opportunities for Tacoma Youth.
Tacoma Creates partners Tacoma Public Schools with cultural organizations for after school programs and extended learning opportunities.
While Jaret says the after school programs weren't very consistent, in the places where they were happening, they were impactful.
Jaret says that Tacoma Arts Live took advantage and thrived through extended learning opportunities over the year in review.
Classes like their world drumming and dance classes saw tons of engagement, Jaret says.
"Things that are, that are engaging and movement oriented, and really gave students an opportunity to not only learn artistic skills, but also to have an outlet for emotional processing," Jaret says.
In the earlier stages of the pandemic, Tacoma Arts Live also helped with emergency day camps to support children of first responders and health care workers.
Another success of Tacoma Creates' inaugural year was providing training on how organizations consider equity and access in their work, Jaret says. This training has been both for who and how they serve and what their internal operating policies are like.
"What we have seen from organizations is a lot of intentional engagement with this work," she says.
Organizations that had casual or assumed practices put these into formal language, Jaret says, such as how hiring should work.
She also said arts organizations have reconsidered what's included in their repertoire.
"They could look at the group of composers that they have traditionally used, and how can they bring more works that were composed by women and or people of color into the work that they present?" Jaret says.
Jaret says having the support of Tacoma Creates can help organizations to meet their goals around justice, diversity, equity and inclusion.
The timing of this work also came during a national conversation on race and equity. Jaret says she thinks that was an additional motivator.
One challenge for the program, however, was creating equitable geographic access to programs.
In some ways, Jaret says having remote programs did increase accessibility for folks for whom getting to an event, or being away from home, is a challenge.
"But also a lot of organizations would say, but really, what we do best is in person programming, and the way that people can really engage best is in person programming," Jaret says.
One thing on the radar for Tacoma Creates as they step into their second funding year is their expansion of supporting small organizations who may not have traditionally had access to public funding. They've partnered with Communities Rise to provide free technical assistance for organizations applying for funding this cycle.
"Organizations that have budgets, annual operating budgets of $200,000 or less, and who serve communities that have been impacted by systemic oppression, those organizations are eligible for up to two free hours of technical assistance with consultants through Communities Rise," Jaret says. 
The program will also soon be partnering with Tacoma Public Schools to provide funding for field trip transportation to cultural organizations they support.
And while Tacoma Creates is the first Cultural Access program in Washington state under the Cultural Access Legislation, Olympia voters will decide whether to approve their version of the program this April.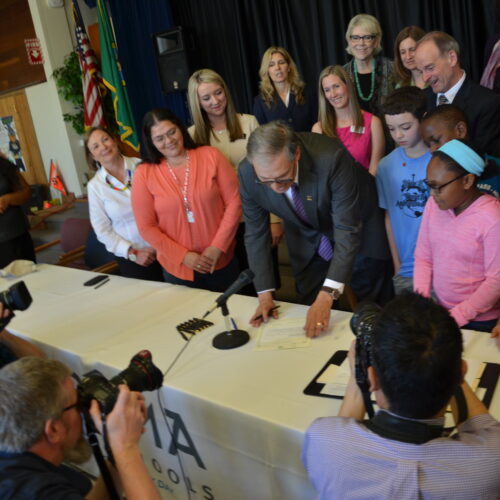 The Tacoma School District has the largest number of students experiencing homelessness in Washington. Month after month, more students and their families are counted as homeless in Tacoma, the third largest city in the state.
"We started the fall at 1,626, and as of the end of April, we're at 2,382," said Taj Jensen, director of Title, Learning Assistance Programs (LAP), and the McKinney-Vento foster care programs with the Tacoma School District. Continue Reading Homeless Washington students: Tacoma schools seek housing resources as district with most homeless students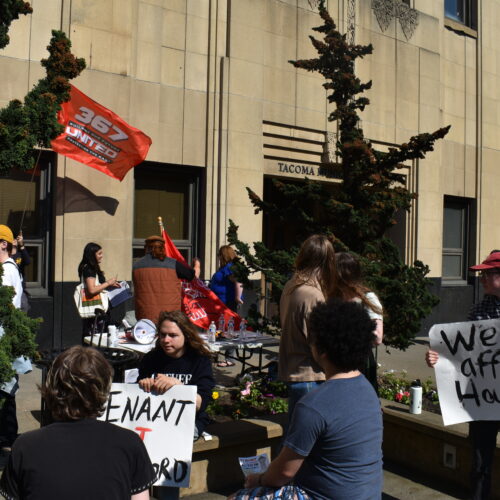 Organizers from the housing justice group Tacoma For All and their supporters gathered with signs and megaphones Thursday afternoon to show their support of the initiative, known colloquially as a tenant bill of rights, which Tacoma For All hopes to get on the ballot for voters this fall.
The rally took place before a meeting of the city's Community Vitality and Safety Committee, where city councilmembers Catherine Ushka, Keith Blocker, Sarah Rumbaugh, and Kiara Daniels were briefed on the city's proposed changes to the Rental Housing Code.
Continue Reading Supporters of tenant rights bill make their voices heard at city hall