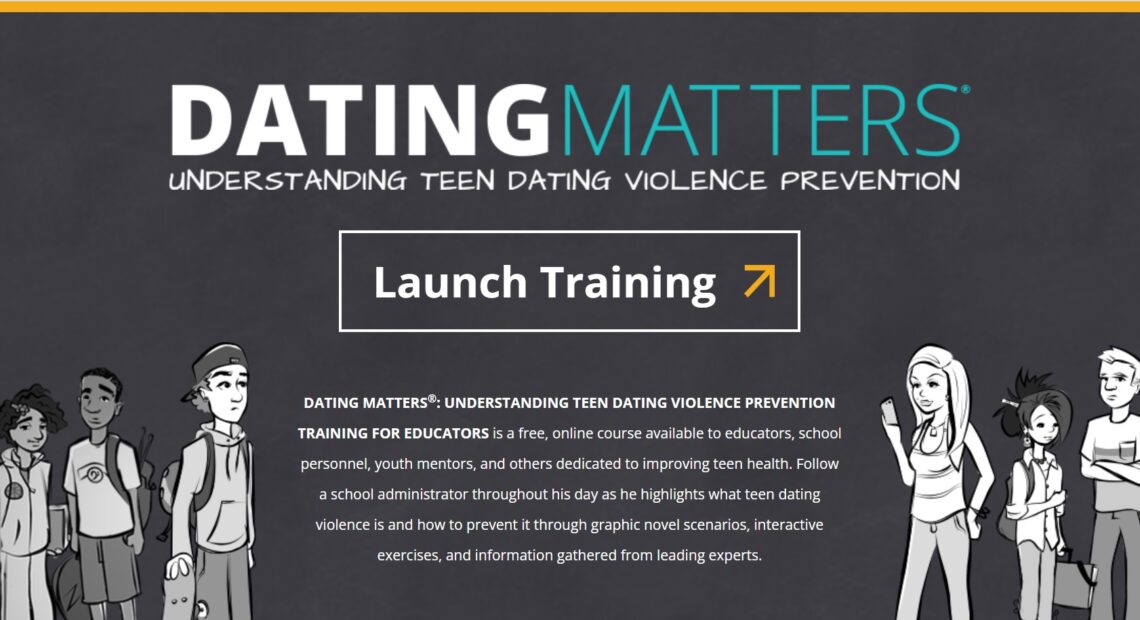 Teen Dating Violence Is Serious In WA
One in three U.S. teens have experienced violence from a dating partner. Physical, psychological, and digital abuse are common abuser's behavior. During February, organizations in Washington raise awareness and work to prevent teen dating violence.
Daniela Aguilar did not know she was living in an unhealthy relationship. It started in her last year of high school and continued through the first three years of her undergraduate studies. Only when she began volunteering for YWCA did she realize something was wrong.
"When I came to this program is when I actually acknowledged that I have gone through a very abusive and controlling dating partner that I have" Aguilar says. "There was a lot of physical intimidation and stalking; I have tracking device placed into my phone, which I did not recognize".
Aguilar says she experienced more profound abuses. The memories still come back to her, but she says she can handle them and she wants to leave her past behind. Now she is the Outreach Coordinator of YWCA Yakima, one of the organizations raising awareness and educating the public around teen and youth dating violence. 
The issue is more common than people think. 
According to Love Is Respect, a National Domestic Violence Hotline project, one in three U.S. teens and youth have experienced abusive relationships. And 43 percent of women in college have dealt with violent or abusive dating behaviors. 
Elizabeth Montoya is the communications coordinator of the Washington State Coalition Against Domestic Violence – or WSCADV. She explains dating violence.
"Any sort of abuse or intimate partner violence that is going on between teen dating partners and that can look a lot of different ways…" Montoya says. "The emotional abuse, or financial abuse, or when someone is trying to control who they can be friends with, or who they can talk to, or what they can wear." 
Physical and sexual violence, verbal or psychological aggressions and stalking are repeated patterns of abusers' behavior. 
Also, young people are especially vulnerable to forms of digital abuse, explains Daniela Aguilar.
"Sending them an overabundance of text messages or sharing pictures that they get not consent for that digital stalking or requesting them to have their passwords for their social media accounts as a way of proving that they trust them, and they like them, and they love them or maybe sharing their locations all the time," says Aguilar.
Experiencing these behaviors as a teen is complex, as living with domestic violence. However, Montoya says people do not always take the teens' situation seriously. 
"It can be downplayed sometimes like: "oh, is it not cute that he is so jealous, and they just must love you so much that's why they are texting you a hundred times a day," Montoya says. "Teen dating violence is really serious. Nine percent of all domestic violence killed by their abuser were under the age of 21. That is Washington State." 
Programs around the state prioritize prevention. Emergency, transitional, and long-term housing; crisis hotlines and medical and legal advocacy are some of the options different organizations offer around the state.
Love is Respect, the WA Coalition Against Domestic Violence, and YWCA hold discussions about warning signs, abuse types that youth can be experiencing, gender stereotypes, and ways to support someone who is a victim or survivor of abuse. 
Teenlink, a Crisis Connection program, offers ongoing support to young people who prefer to express their concerns to someone their age. It could be related to bullying, drugs, alcohol, relationships, or depression. 
These groups hope their efforts will make the public more aware of intimate partner violence, how to recognize it and how to help, especially during Teen Dating Violence Awareness and Prevention Month.