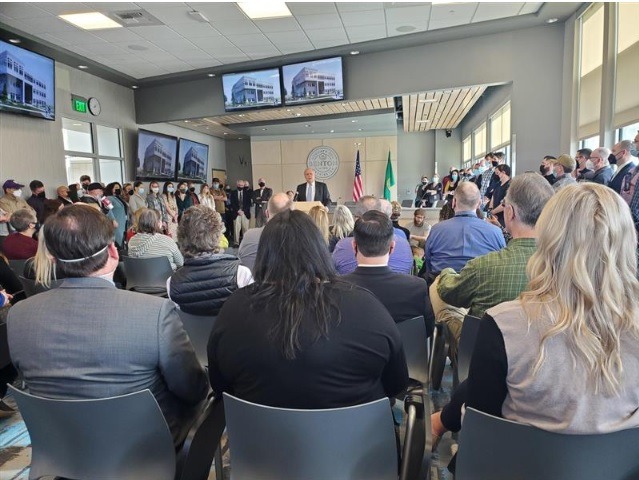 Longest Serving County Prosecutor in WA retiring
Benton County Prosecutor Andy Miller announced his retirement today in a press conference at the Justice Center complex. Many families of victims, elected representatives, sheriff deputies, and former law enforcement and court officials were in attendance.
Miller is the longest tenured employee of Benton County and longest tenured prosecutor in Washington State. In his announcement today, Miller spoke of his career.
"But after doing these trials for thirty-six years and serving as deputy prosecutor for six years before, I have decided I am not going to run for reelection. I am going to serve out my term and so my last day on the job will be December 31st, 2022."
Miller has an extensive legacy of criminal convictions in trials he has prosecuted over the years including many high-profile cases. Miller explained why he is now stepping down.
"To the announcement and the reason for the announcement, I am going to talk about the cases and the effects on the victims, and I have a strong belief. That every case like this destroys a part of your soul. And I don't think when I go through a case like this, I ever get it back. "            
At the press conference, over one hundred people crowded in to hear Miller speak about his accomplishments. Miller listed his proudest achievements including his work with prosecuting child abusers, starting  Kid's Haven, the starting of Drug, Mental Health, and Veteran's Court and his work with the Recovery Center.