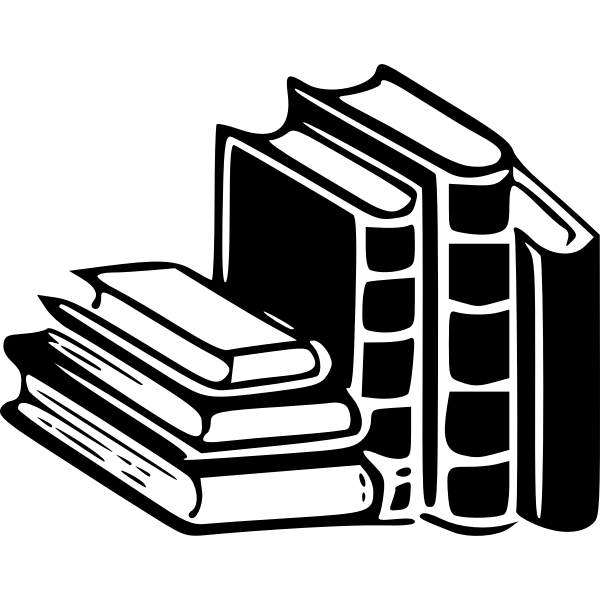 In Walla Walla, Students Push Back Against Proposed Book Bans
By Ally Pang 
When Erin Iverson heard about the proposed removal of books from the Walla Walla High School Library, the high school junior did not initially have a strong reaction. But after realizing one of the books was "Gender Queer," suddenly, the book challenge felt like an attack on their identity, experiences, and journey.  
"My thought in that moment was 'oh crap, well, now I have to do something about this,'" said Iverson, who had read "Gender Queer" several times.  
Frustrated by the proposed ban, about 50 students gathered to learn more about the book challenges. Iverson and their peers then started attending school board meetings, speaking out about the proposal. Earlier this year, the Walla Walla school board voted unanimously to keep the four books in circulation, but the proposal prompted a broader discussion between students and community members. 
"People are furious," Iverson said. "They're angry that those who claim to be fighting for our generation are fighting for something that is clearly not what we want." 
The dispute began last summer when a small group of community members began requesting the removal of four books. Sarah Herrera, a Walla Walla mother of four kids, said the books were pornographic, obscene, and lacked educational value. 
"I believe that the sexually explicit content that these books have in them is not appropriate in an educational setting," said Herrera, who works at a private Christian school, but whose children attend public school. "I don't send my kids to school to get exposed to sexually explicit material, Marxist political propaganda, or super foul inappropriate language." 
She said an educational environment needs to be safe and appropriate for kids. 
But Iverson and other Walla Walla High School students challenged the idea of what is safe and appropriate.  
"Politicizing an education only has the potential to harm the students," said one student, who asked not to be identified. "It only ends up hurting the people that they say they are trying to help."  
Last month, the school board unanimously voted to keep "All Boys Aren't Blue," "The Bluest Eye," "The Hate U Give," and "Gender Queer" in circulation. These books also cannot be challenged for the next three years. 
Author and poet Tasslyn Magnusson publishes her tracking of book challenges across the U.S through EveryLibrary, a national nonprofit political action committee and library advocate. 
 Magnusson's research indicates that out of the Washington school districts, Walla Walla has the most challenged books, with Kent and Bremerton following close behind. 
"People are telling young people that they're not valid," Magnusson said. "Every time they say 'this book is pornography,' 'this book is explicit'—[they're saying] these kids' lives don't matter and their lives are somehow bad." 
EveryLibrary Executive Director John Chrastka said banned books often focus on LGBTQIA+, people of color, and ideas confronting history in America. The challenges highlighted parental fear rather than parental responsibility, he said.  
"It's easier to go after a book than it is to go after a person," Chrastka said. "To go after a group of people is what you're doing when you're banning a book." 
According to the American Library Association (ALA), parents must take the responsibility of shielding their children if they want to keep certain ideas away from them. Governmental institutions could not be expected to decide what a child may read or view. 
In Herrera's emailed book review, she listed a few excerpts from "The Bluest Eye" as examples of "hardcore porn" and "incest." She also said both "Gender Queer" and "All Boys Aren't Blue" were very sexually graphic and explicit. "The Hate U Give" contains explicit language, which she felt went against raising kids to be respectful, moral individuals. 
The Library Review Committee in Walla Walla determined specific scenes may be seen as concerning, but not in the context of the entire novel; each of the books also did not align with the dictionary definition of pornography, according to the committee.  
In Washington, the state library association does not track book challenges. The Washington Library Association (WLA) only knows of challenges through reports or alerts from their members in the area. In Walla Walla's case, Iverson and other students were able to bring attention to the proposed ban outside of their community.  
Despite 11 divisions in the WLA, no groups primarily focus on aiding rural libraries, said WLA Executive Director Brianna Hoffman.  
To counter the book challenges across the state, WLA works with school librarians to update and strengthen library review policies. 
"We face unique challenges because our community is so small," Iverson said. "It feels especially difficult in a place like Walla Walla to feel seen and represented, and so I think it's of the utmost importance that those [books] remain in the library." 
Iverson first read "Gender Queer" two years ago and finds the graphic novel to provide a sense of comfort through the positive interpretations of the characters' experiences with their gender identity. 
"Gender crisis is an incredibly alone place to be," they said. "You don't feel like anyone else understands what's going on in your brain." 
            For Herrera, she did not have a problem with the books being in the Walla Walla Public Library. Her concern was having the books in a school setting.  
"Am I trying to ban the book? No. Am I trying to burn the book? No," Herrera said.  
At the Feb. 9 school board meeting, Derek Sarley, a six-year board member, said the Walla Walla Public Schools aims to produce critical thinkers and good citizens. However, this would not be possible unless students engaged with ideas and perspectives outside of their own, he said. 
"Because if it's one thing this world needs (it) is more empathy," Sarley said.  
Since the board meeting, students have been eager to read the challenged books. More copies of the challenged books were purchased, and a book club formed with about 40 members.  
"A lot of people discredited children's and teens' perspectives and ideas, but what we've seen is that kids have the most to lose in this situation," one of the students said. "Voicing how much these books mean will really be more impactful than anyone else's testimony."   
Now, the role of students is to participate in board meetings and seek out books with different perspectives from their own.  
"I want people to listen to [us] because I think if they did, then they would recognize how much of a force and how intelligent we are, how we're able to make our own decisions and develop our own opinions," Iverson said. "They're treating us like young children, as if we cannot handle 'hard things' or 'hard ideas' as if we shouldn't be exposed to the realities of our society." 
Ally Pang is a journalism student at the Edward R. Murrow College of Communication.