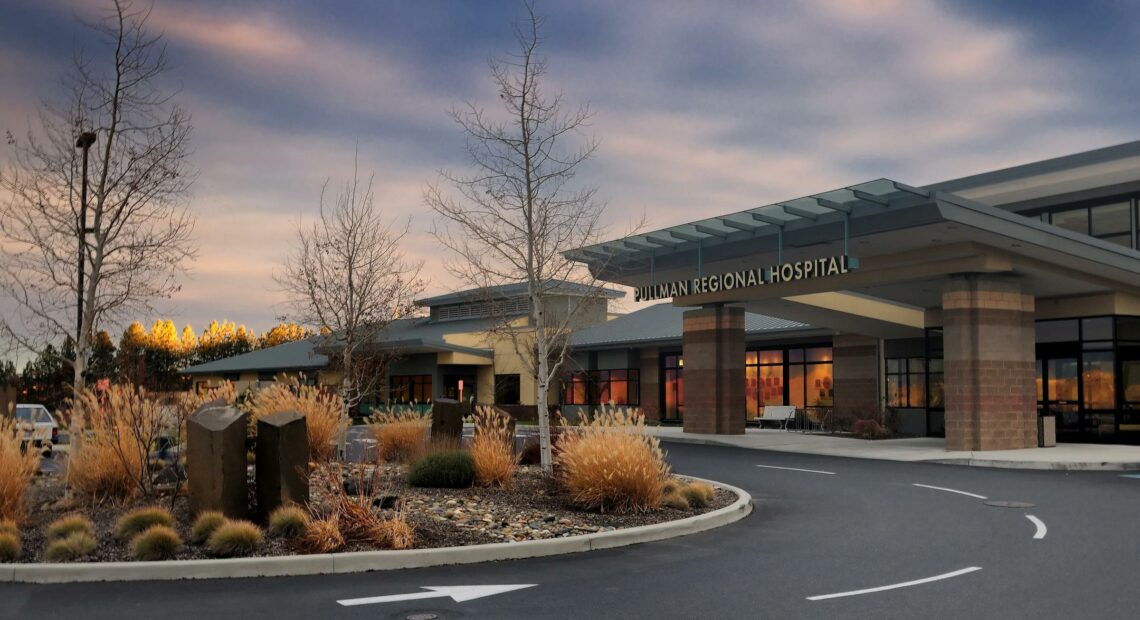 Fundraising To Modernize Pullman Regional Hospital
Rachel Sun reports on efforts to raise money to modernize Pullman Regional Hospital / Runtime – 1:25
After canceling the event last year due to COVID-19, Pullman Regional Hospital will hold its 15th annual fundraising gala on May 14th to raise money for updates like an expanded surgical space and a new electronic medical records system.
Organizers for the Pullman Regional Hospital Foundation are hoping their fundraising gala this year can help them reach a goal of three million dollars for upgrades including surgical robotics, including  one million dollars to assist with a new electronic medical records system.
 The hospital's current system is twenty-five years old. The new program the hospital plans to purchase, Epic, would bring Pullman Regional in line with the system used by seventy-seven percent of Washington hospitals, and fifty-nine percent of hospitals nationwide, says CEO Scott Adams.
 "It becomes an issue of improved safety, and reduced repetition, reduced redundancy of care," he said. "When people have access to your health information (and) you're somewhere else unexpectedly, they can look back at your record and say, 'Oh, you just had an EKG, you just had the same lab exam done last week with the doctor's office, and I can see the results so I don't need it.' So there's a coordination of care benefit."
 The foundation is also aiming to raise $1.6 million for surgical expansions, remodeling 3,000 square feet of hospital space. That expansion  includes an additional operating room, expanded central sterile supply and more room for surgical robotics.
 Currently, organizers are working to raise funds to replace the da Vinci Robotic-assisted surgical system, which the hospital purchased in 2012. That system has been used for abdominal surgeries like hernia repair and hysterectomies, as well as general surgery, urology and gynecology.
 —–
This report is made possible by the Lewis-Clark Valley Healthcare Foundation in partnership with NWPB, the Lewiston Tribune, and the Moscow-Pullman Daily News.