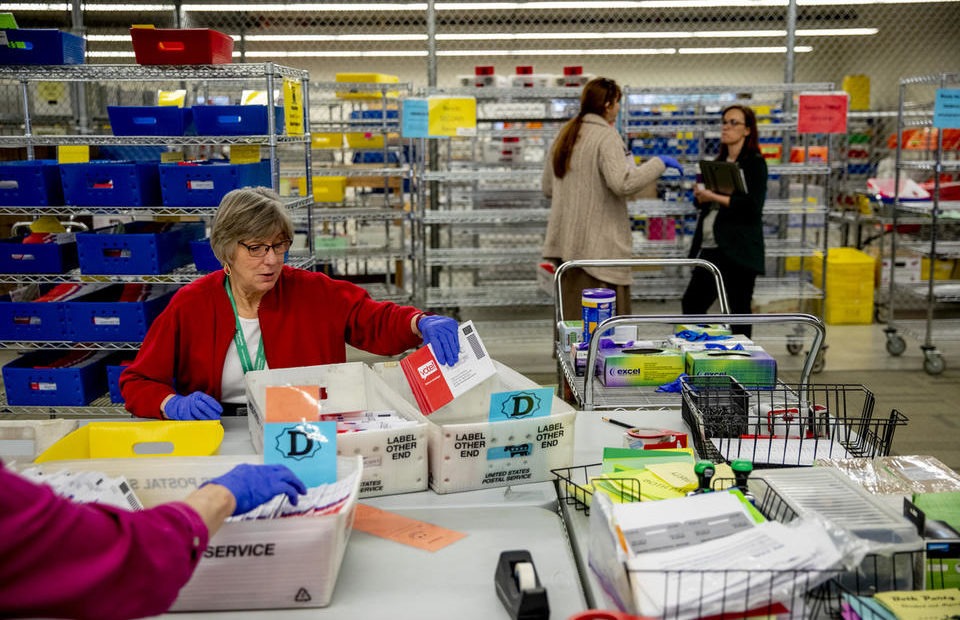 LULAC Reacts to Latino Ballot Rejections
NWPB's Johanna Bejarano reports on reaction to an analysis showing a high rejection rate for Latino election ballots / Runtime – 2:07
A recent analysis shows Latino ballots are rejected at four times the rate of other voters. Their votes are critical in Washington, says the League of United Latin American Citizens, LULAC, one of the Hispanic and Latino Rights organizations in the United States. 
LULAC is one of the parties involved in ballot rejection lawsuits in Washington and other states. Ballot rejections come as no surprise to them, considering Latino voting power in political races.

David Cruz is the LULAC Communications Director. He explains why ballot rejection is a critical issue.

"It is very clear that the Latino vote represents, depending on which side of the aisle you are on today, either the greatest opportunity or the greatest threat to the outcome you want in an election. And this is why across the United States we are seeing very concentrated and deliberate efforts to marginalize the Latino votes and voters".

A ballot rejection report from the Washington State Auditor Pat McCarthy showed that the rejections are significantly related to the county where the voter casts a ballot.

Franklin, with 1.50%, Okanogan, 1.28%, Adams with 1.15% and Kittitas with 1.14%, had the highest rejection rates in the 2020 general election.

Mismatched signatures, language barriers and voter inexperience are among the causes that can lead to the rejection of votes.

The analysis conducted by Investigate West in eight counties with the highest Hispanic population in Washington state says Latino voters' signature rejection was 1% in the November 2020 election – four times the rate of other voters. According to the analysis, Latinos contributed 17 percent of the accepted ballots, but 46% of the rejected ones.

Cruz cannot say the specific percentage of Latino rejected ballots because of pending legal actions. He clearly stated that the Latino community does not want special privileges – simply access to their rights.

"We want to be represented where we live and where our voters are mobilized and trained to vote. That's it. No more, no less. We are not asking for special privileges, but we certainly don't want to be denied our rights".

According to the last census, Central Washington has a higher rate of Hispanics that are concentrated in Adams (64%), Franklin (54%), and Yakima (51%) counties.