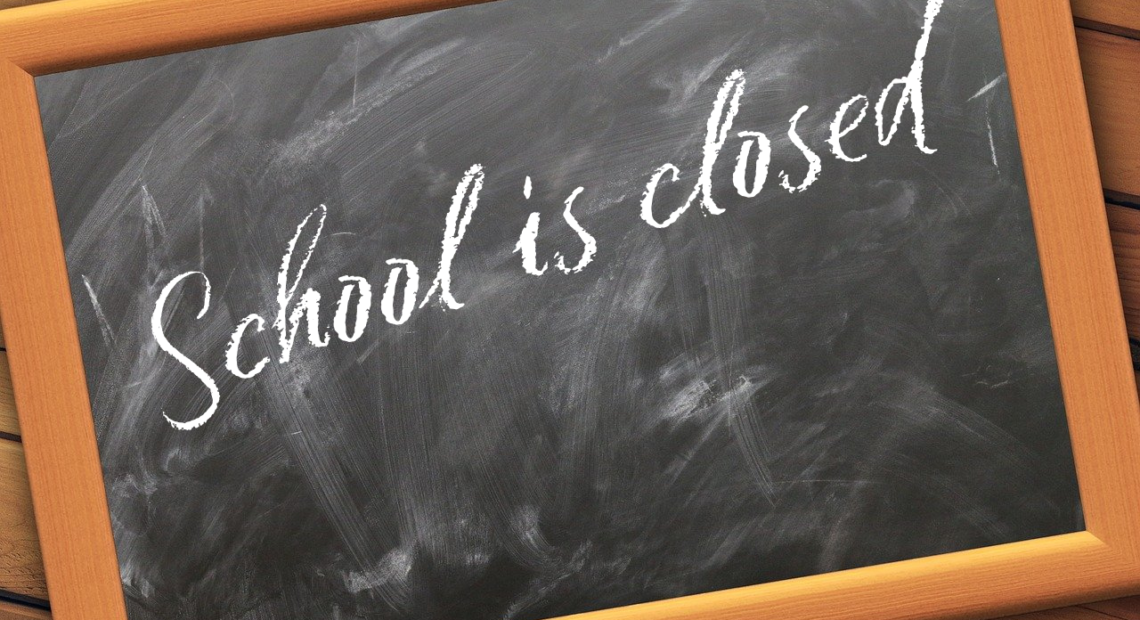 Accusations Of Ethics Violations By Some Richland Public School Board Members
NWPB's Dori Luzzo Gilmour reports on emails that reveal possible ethics violations by some Richland Public School Board members / Runtime – 3:47
Some Richland School Board members may have violated the district's ethics code, and now the Board Chairperson is looking into forming an ethics committee to investigate.
Public records requests from NWPB reveal numerous instances of potential unethical behavior by one member of the Richland School Board, Audra Byrd. In several email and text message exchanges, board members would discuss parents and teachers, using terms such as "crazy" and "psycho" to describe them.
Board member Audra Byrd wrote an exchange to board member Kari Williams in the middle of February during the school closures because of the mask choice vote that was against the state ordered mandate.
Byrd wrote:
"If we vote to rescind our vote for mask choice so kids can be in school, how will we deal with the fall out of this statement to our community that the union has more power than we the people? It is not just a matter of if we want kids back in school at this point. It has a lot deeper implication to whether we have now lost all control to the progressive agenda or if we are willing to keep them in check for our children. what is to stop them from strong arming Shelley more in regards to literacy, sex Ed, CRT, or anything else that they wantto push. We have lost control over the eduction (sp) of our children to the far progressive agenda. The decisions we make tonight will send a very clear message to ourcommunity of whether we are standing up against the corruption or if we are handing them the power in the name of "keeping kids in school"…. I know it is very very hard, but I don't think it is worth getting kids back in school for the sacrifice of this districts hold on righteousness. If it comes down to it, I would rather fire Shelley (referring to Richland School Superintendent  Shelley Redinger) and stand up for what is right and deal with the chaos of the teachers union rather than send our kids back to school in masks and giving that power to evil that we would never be able to recover from…"
In another exchange, Byrd tries to get Board Member Kari Williams to write:
"-new policy/statement given by superintendent by March 15 of a new staff disciplinary procedureoutlining inappropriate behaviors and the consequences… in an effort to dissuade any staff striking on March 21, stopping teachers from intimidating students about mask beliefs, stopping teachers from bad language and harassment on social media and in the classroom (and other teachers who have been assigning students to write essays about how awful the board is)… I thinkwe need to have a way to discipline staff. Staff is out of control right now and I think we need to get this in place ASAP and especially before March 21 comes in case staff decide they don't want to stopthe mandate and do whatever they want… "
Byrd told school district lawyer Galt Pettett that she could not provide all texts messages for the public records request from NWPB, but in one text exchange with Kari Williams, Byrd tells Williams that she will be deleting the text after Williams reads it.
According to School Board President Jill Oldson, board members are required to do training every year covering "Open Public Meetings," board behavior, roles and responsibilities, and other legal items.
Oldson explains what the Richland school board has in place.
"We have what is called our board code of ethics. We don't have necessarily anything that goes with it right now, with what happens when a majority of the board feels perhaps another board member has violated that code of ethics. And that's something together as team need to put forth."
Oldson says what could happen next.
"I at least think a majority of the board would be in favor of it. It is important to have those things in place because it not only protects you, it protects the district, and it protects the people we represent and the students. If we can go carte blanche on whatever it is we are thinking about doing, then everybody could go rogue."
Oldson and one other school board member said they are in favor of forming an ethics committee.
We reached out to Byrd for comment on this story, but have not heard back from her.