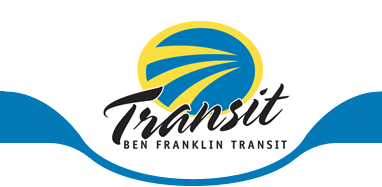 Transportation Advocacy Group Concerned About Proposed Transit Cuts In Tri-Cities
NWPB's Dori Luzzo Gilmour reports on a transportation advocacy group concerned about proposed cuts to public transit in the Tri-Cities / Runtime – 1:32
A transportation advocacy group is sounding the alarm regarding potential cuts to the Ben Franklin Transit system in the Tri-Cities. The organization has worked for twenty-nine years to give Washington residents better and more choices for transportation.

Alex Hudson is the Executive Director of Transportation Choices Coalition or TCC. TCC is a policy and advocacy non-profit that works to make transportation accessible in Washington. Ben Franklin Transit is one of 32 public transit agencies in the state and is in one of the fastest growing areas. Hudson says the BFT board is working to permanently defund the transit system.

"A reduction of hundreds of thousands of transit service hours that workers and community members are counting on," Hudson said. "We are concerned that the board leadership is not acting in the best interests of the mission of the organization and the people they are bound to serve."
Excellent public transit is a requirement for a growing economy, says Hudson. To meet the needs of the people in the area while the economy is recovering from the pandemic, cutting transit now will only hurt people that require it for work, Hudson said. 
"It also hurts elderly folks, and veterans, and low-income people, and people who are just trying to get to where they need to go," he said. "So, this is really a bad idea that's going to hurt the economy, hurt local businesses, hurt workers, and hurt people in our community."
The BFT Board has said it would cut the funding to offset the new sale and use tax to provide Mental Health and Drug rehab services. Hudson said that residents of the Tri-Cities should have both; excellent health care and transportation options, and that the BFT Board is simply making residents' lives harder.