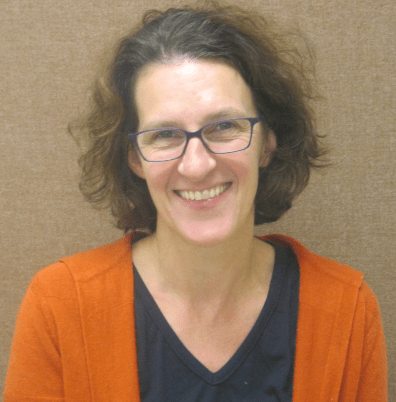 Long Wait Times, Provider Shortages Hinder ADHD Diagnosis
Cornelia Kirchhoff is the assistant director at the Washington State University Psychology Clinic. She's noticed a significant increase in the number of people seeking ADHD testing in the past year. 
"I think it's increasing more and more as people become more and more aware. So we have people coming in saying, 'Oh my friend talked to me about ADHD'"
For Chriss Locker, a Moscow resident, that's exactly what happened.
 "A friend of mine actually went in and got the neuro psych testing for ADHD, and told me about her experience and like her symptoms, and what led her to seek treatment. And I was like, 'That's what I'm dealing with, too.' And the more we talked, the more I was like, 'Yep, I think that's it.'
Locker went to a local clinic for testing, but struggled to schedule around their work time. Eventually, they went to an online therapy provider, where a nurse practitioner evaluated them. 
That assessment allowed them to be prescribed a nonstimulant medication that worked for them, but doesn't work for all ADHD patients.
Generally, providers can't prescribe stimulant medications, like Adderall, without the patient having had an in-person evaluation. 
The high demand for testing also means  at Sanders' clinic, there's a roughly year-long wait list for testing. At WSU, the clinic stops taking names when they have about three months worth of patients on the list.
Part of the way to cut down on wait times is to simply add more providers, says Chad Sanders, a neuropsychologist with Palouse Psychiatry and Behavioral Health in Pullman. His clinic has plans to hire a dedicated neuropsych tester this year.
Sanders says changes in Medicaid reimbursement have also cut down the number of people who offer testing in recent years. That means the providers who do offer it have longer wait lists. 
 "Traditional one hour of psychotherapy is now technically worth more than one hour of neuro psych testing, regardless of the specific component of the evaluation."
In the meantime, Sanders recommends people who want to be tested get a referral from their primary care doctor, and get on the waitlist for several clinics. 
Testing at some clinics may be covered by insurance, while others, such as the WSU clinic, operate on an income-based sliding scale that ranges from three hundred to six hundred dollars.
People can take online assessments as a first step, like the Adult ADHD Self-Report Scale, but it's not an official diagnosis.
This report is made possible by the Lewis-Clark Valley Healthcare Foundation in partnership with Northwest Public Broadcasting, the Lewiston Tribune and the Moscow-Pullman Daily News. 
Produced with assistance from the Public Media Journalists Association Editor Corps funded by the Corporation for Public Broadcasting, a private corporation funded by the American people.
*this article was updated to correct the spelling of Chriss Locker's name.