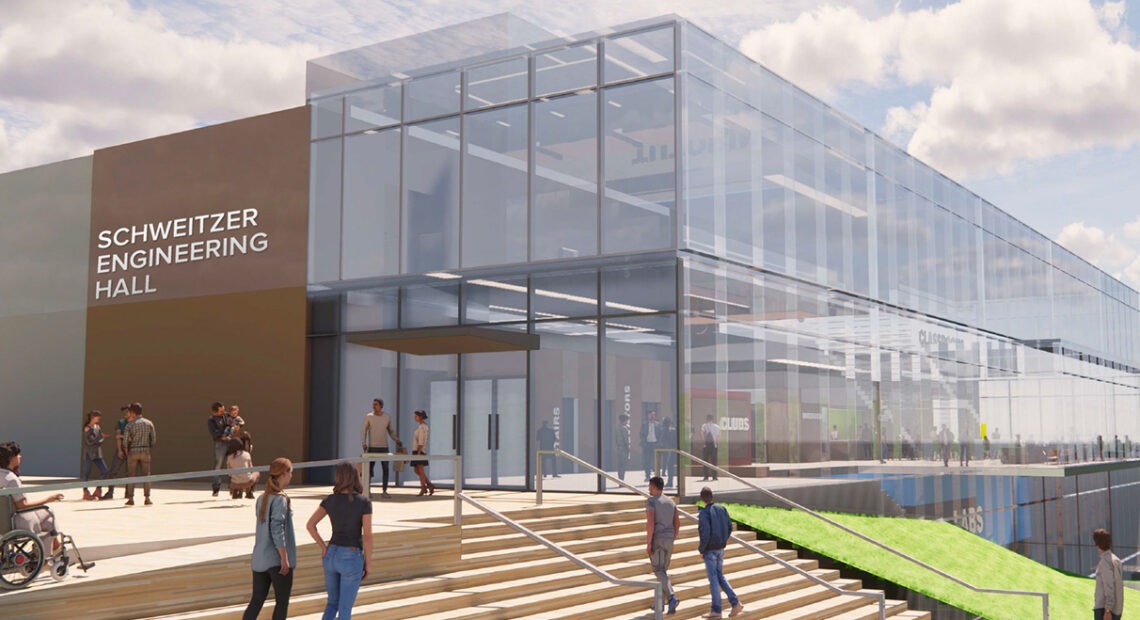 Schweitzer Engineering Laboratories Gifts $20 million To Washington State University
Washington State University has received one of its largest ever gifts. The 20-million dollar gift from Schweitzer Engineering Laboratories and its founders Edmund and Beatriz Schweitzer was directed to WSU's Voiland College of Engineering and Architecture. $10 million will be used toward the construction of the Voiland College's new student success building on WSU's Pullman campus, says WSU President Kirk Schulz.
 "An investment in student success of this magnitude is a game changer for the Voiland College and for the entire WSU system," said Schulz.
During Monday's press conference at SEL, Edmund Schweitzer spoke about how he and his wife benefitted from public education both in the U.S. and Mexico.
Schweitzer said, "My dad told us kids, 'education is the one thing that cannot be taken away from you. Property can, money can, education cannot.'"
The record-setting donation comes amid salary raises and a new budgeting model at WSU. Classified staff will receive a 3.25% increase effective July 1. Faculty, administrative professionals, and graduate assistants will receive a 2.5% salary increase effective September 1.
The Board of Regents approved a 2.5% tuition increase for the 2022-2023 academic year earlier this year.