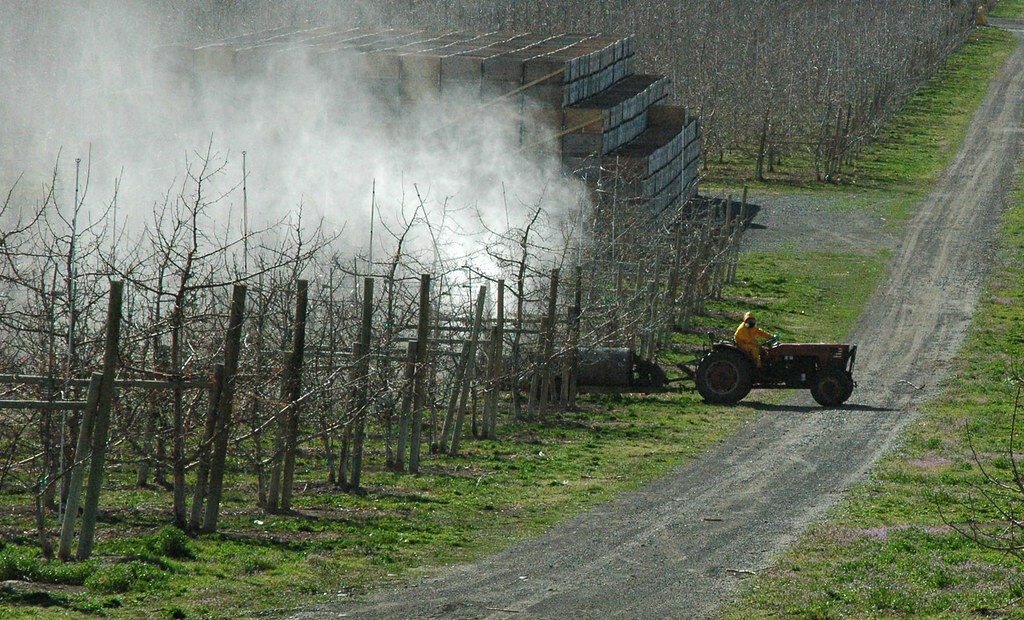 BIPOC Are More Vulnerable To Pesticides
A new study shows that people of color, indigenous and low-income communities, are more likely to be harmed by pesticides in the U.S.
The  Pesticides and Environmental Injustice in the USA study analyzed data from seven states to establish the historical disparities in pesticides exposure and protection.
According to the report, in the last 20 years, Black and Mexican Americans  showed five times higher levels of pesticide presence in their blood and urine than other populations.
It also says between 10,000 and 20,000 Hispanic workers fall ill each year from pesticide exposure.
Pablo Palmandez is a researcher at the University of Washington Pacific Northwest Agricultural Safety and Health Center.
"It is not a surprise for me that the pesticide exposure is more for this group because they are the ones that mainly are working applying pesticides. They go back home after applying pesticides and the risk of getting pesticides residues back to the families is there," he says.
The proximity of pesticide manufacturing plants to low-income neighborhoods and the application of pesticides in homes are other factors that make these communities more vulnerable.
In Washington, a pesticide report by the state Department of Health released in 2018 says Hispanic farmworkers accounted for 40 percent of pesticide illness cases.
Produced with assistance from the Public Media Journalists Association Editor Corps funded by the Corporation for Public Broadcasting, a private corporation funded by the American people.