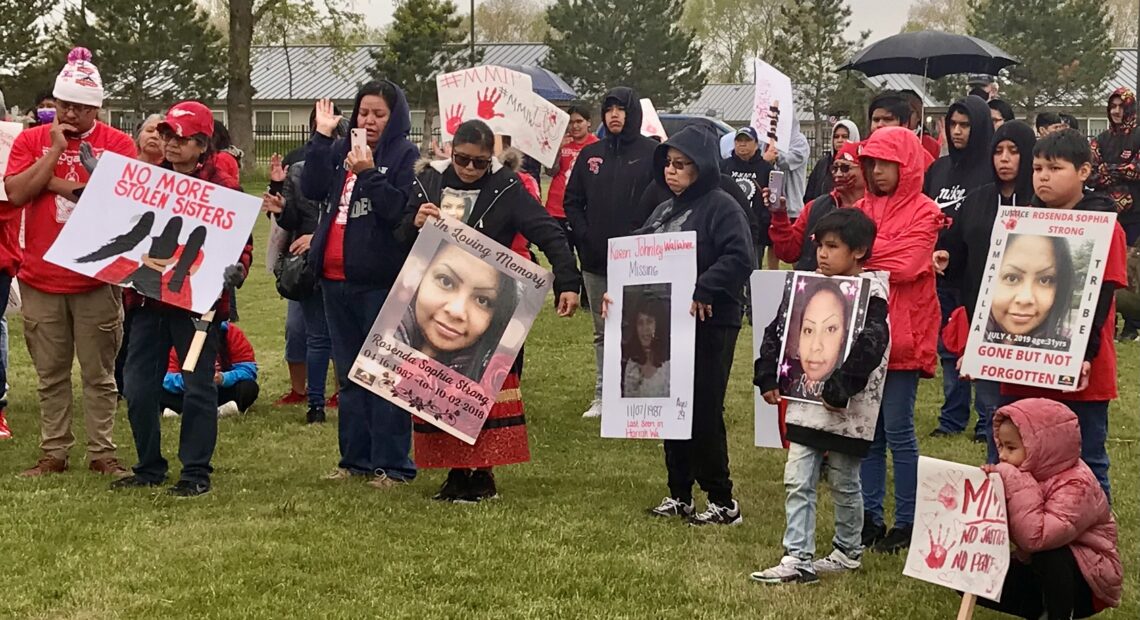 Families Honor Their Loved Ones During MMWIP Awareness Day
Family members joined in Toppenish to honor their relatives on the Missing or Murdered Indigenous Persons Awareness Day.  
The gathering started at the Yakama Mart and families walked to the Yakama Nation Cultural Center, calling for action to address the epidemic of missing and murdered indigenous people.  
Cissy Strong Reyes led the walking. 
"I actually advocate for justice for Rosenda, for my sister and this is a day where we wear red, we bring out posters to make our loved ones visible to let the communities know throughout urban city limits, and reservations, that we are looking for a missing person," says Strong Reyes.  
Rosenda Strong went missing in October 2018; her case remains unsolved. 
Stephanie Culp is looking for her cousin Elias Culp, missing in December 2018.  
"I feel like there just needs to be more family for him to advocate for him to speak up and speak with the law enforcement and FBI, so I'm learning myself how to do that, so they won't be forgotten; that can spread awareness of their missing report or get some answers for some families," says Culp.
Different events are taking place in the northwest. The Next Steps Conference on Missing & Murdered Indigenous People was held in Coeur D'Alene, Idaho. 
Tomorrow, Native American families will join the MMIWP May 7th Community Gathering for Healing at the Daybreak Star Indian Cultural Center in Seattle. 
Produced with assistance from the Public Media Journalists Association Editor Corps funded by the Corporation for Public Broadcasting, a private corporation funded by the American people.