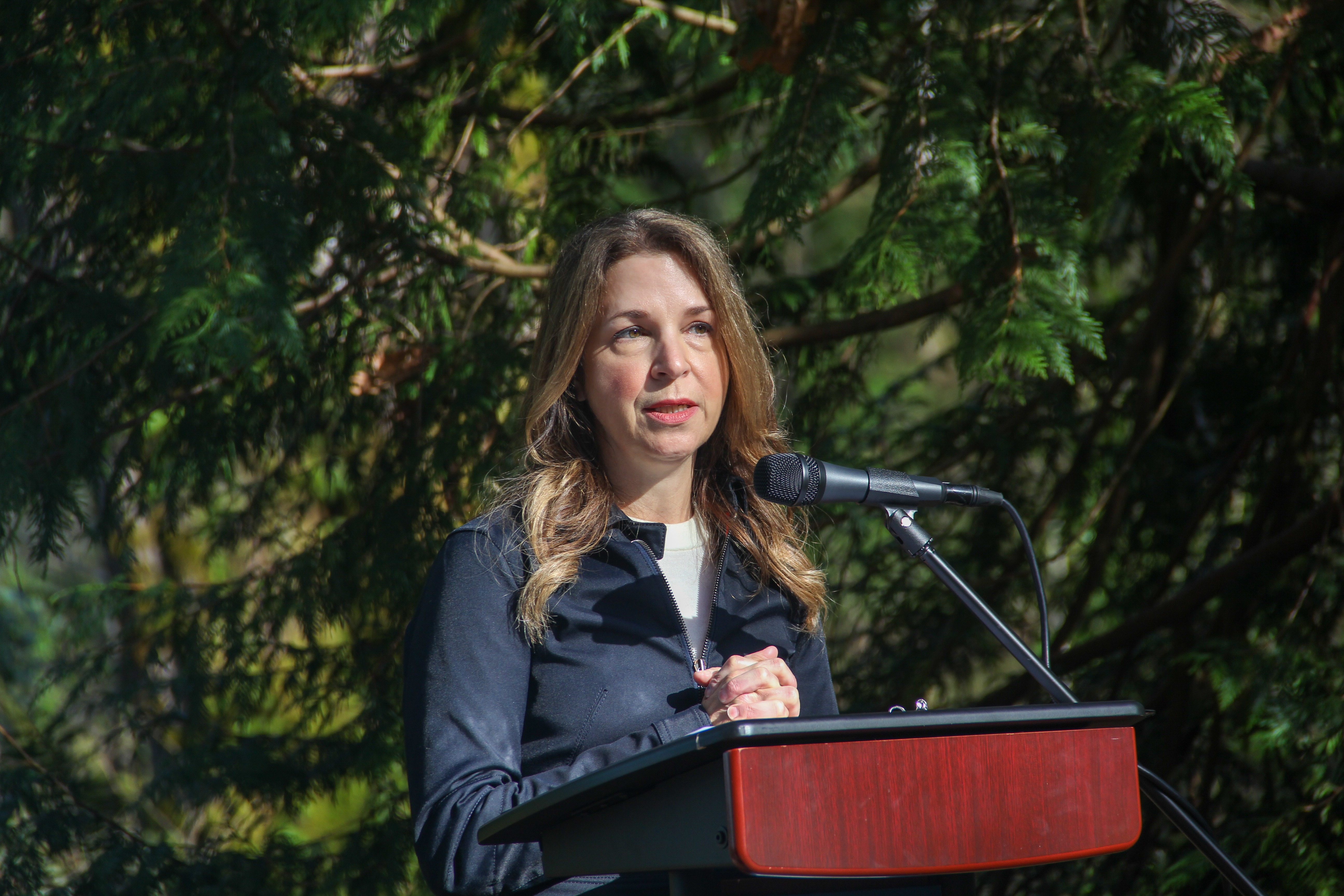 The Fight For Legacy Forests, Part Eight: What Next? A Look At The DNR's New Carbon Project
In the last of our series, The Fight for Legacy Forests, NWPB's Lauren Gallup reports on reactions to the carbon project on state lands, which will protect some older forests from harvest. 
The Department of Natural Resources is planning to set aside 10,000 acres of trust lands to be protected from harvesting.
As the protected trees continue to grow, they will store carbon dioxide. The DNR will calculate how much, and airlines, car manufacturers or other companies can pay money to offset the equivalent amount the companies are emitting.
Rachel Baker, is forest program director for the Washington Environmental Council.
"The basic premise of a carbon offset is that you are sequestering and storing carbon in one location in exchange for emissions that are occurring elsewhere," Baker says.
Hilary Franz, commissioner of public lands, announced the carbon offset project in early April.
Franz projects it will generate the equivalent carbon offsets of two billion miles driven by gas powered cars, and generate tens of millions of dollars that will fund local services for state land trust beneficiaries.
"This allows us to improve the quality of life for people and habitats while also honoring our commitments to rural communities and beneficiaries who rely on forests as an economic engine," Franz says.
No one knows whether the money from carbon credits will equal the money beneficiaries would have received from timber harvests. 
But even if it does, there will be less public land to harvest, which bothers the timber industry.
Nick Smith of the American Forest Resource Council, which represents some timber companies, says that conserving more lands takes away from the state's ability to compete in a global market. 
Smith also argues that wood products continue to store carbon even after trees are cut. 
"When you are, you know, harvesting trees, whether they're, you know, 40, 50, 80 years old, you are effectively storing that carbon in wood products," Smith says.
The US Forest Service and the Department of Agriculture both say wood products do continue to store carbon. How much and for how long depends on the product.
On the other side, environmentalists want even more land conserved.
So, the fight for older, legacy forests continues. Even as 10,000 acres will be conserved, close to 5,000 acres of older forests are still slated for harvest over the next year, according to the Center for Responsible Forestry.
Produced with assistance from the Public Media Journalists Association Editor Corps funded by the Corporation for Public Broadcasting, a private corporation funded by the American people.