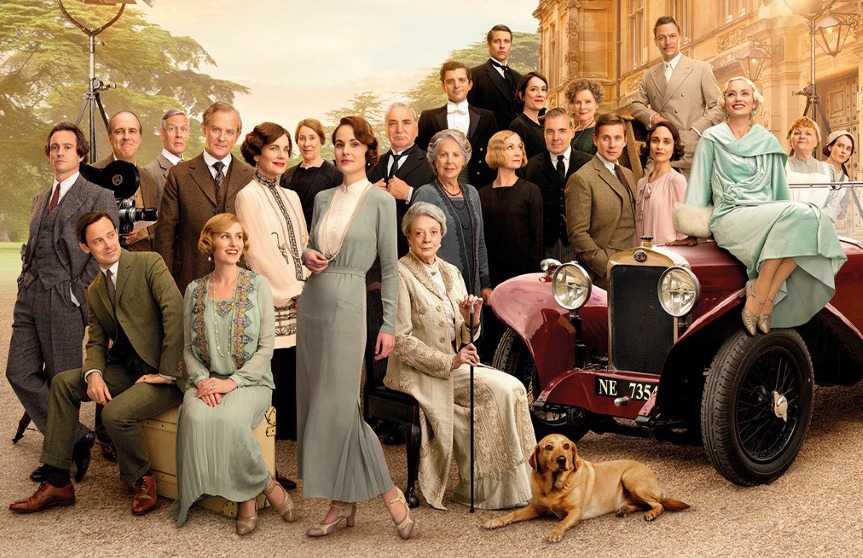 Reeder's Movie Reviews: Downton Abbey: A New Era
– "How musical you make it seem."
If you're a devoted fan of Downton Abbey, the global television phenomenon now back on the big screen, that line certainly rings true. Creator and writer Julian Fellowes, director Simon Curtis (the real-life husband of Elizabeth McGovern/Cora Grantham), a superb ensemble cast and composer John Lunn have crafted another period piece drama brimming with intelligence, emotion, wit and humanity. As with the first feature film incarnation, A New Era preaches eloquently to the choir. Even with a prologue offered by Mr. Molesley (Kevin Doyle) in which he recounts the plot of the 2019 movie, you can't begin to appreciate the resonance of this storytelling without having your own history with these characters going back a dozen years now.
In fact, Fellowes has written a more compelling screenplay this time. On the one hand, it choreographs multiple relationships as they begin, evolve and/or end, while simultaneously enriching them with cultural and historical context. It also introduces a handful of new, distinctive characters.
Two major developments highlight the narrative. Several members of the greater Grantham-Crawley-Merton clan (with multiple staff in tow) descend on the French Riviera to investigate a lavish villa bequeathed to Violet, the Dowager Countess (Dame Maggie Smith, as imperious and amusing as ever). Mr. Carson (Jim Carter), the leading downstairs snob, declares: "The British are coming." Once there, they get to meet one of France's most formidable and revered actresses, Nathalie Baye, who plays the widow of the villa's previous owner.
Back home at Downton, the story gets positively "meta," as a crew from British Lion Films, which still exists, takes over the premises. Lady Mary (Michelle Dockery) has reluctantly conceded the necessity of raising funds for repairs to the residence, and the visitors–dubbed "kinema people" by Lord Grantham (Hugh Bonneville)–immediately add to the intrigue. Their ranks include worldly protagonist Guy Dexter (Dominic West) and Cockney diva Myrna Dalgleish (Laura Haddock) as the stars of an anachronistic silent picture who literally need to find their voices. The 1952 classic Singin' in the Rain deserves a special credit for inspiration.
Honestly, any summary of the plot needs to stop there. Too many potential spoilers lurk in the details. Suffice it to say that Downton Abbey remains true to its roots as an elevated, if formulaic, melodrama. Yes, it has too many subplots. Yes, many of the scenes can seem perfunctory, as in the TV show. But as a fan, you're probably not going to care. The language is so carefully calibrated, and the characters who populate the story are so eminently humane (and quotable), that you're more than prepared to immerse yourself in their changing world.
With this installment in the franchise, the time frame has moved forward to 1928. Even as electricity, cars, the telephone and wireless (radio) served as previous historical markers, so do the movies (talkies) and jazz music here. Near the end, after all of the events of the previous two hours, director Curtis and veteran cinematographer Andrew Dunn (The United States vs. Billie Holiday) offer an astonishing visual touch that perfectly captures the poignancy of these proceedings. Indeed, the swooping camera shots and fluid dissolves and editing lend a persistently elegant feel.
Simply put, if you're a member of the Downton Abbey choir, enjoy the "preaching" in A New Era. Julian Fellowes strikes many familiar chords with his script, adding witty grace notes and occasional quotes from some of his favorite authors (Charles Dickens, Agatha Christie, William Shakespeare). Violet may disdain the medium in classic fashion–"I'd rather earn my living down a mine"–but this movie will return you to a very comfortable place.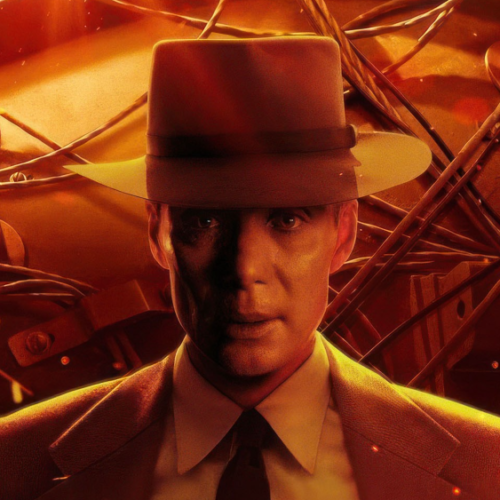 Biopics are notoriously fraught with difficulty. They have to achieve an emotional and intellectual resonance, as well as a period look and feel. The script has to reflect and enhance the inherent drama in the lives of its characters, and the main one really has to matter. In Oppenheimer, the British-American writer-director Christopher Nolan embraces the challenge of telling the story of the "most important person who ever lived," as he puts it. Continue Reading Reeder's Movie Reviews: Oppenheimer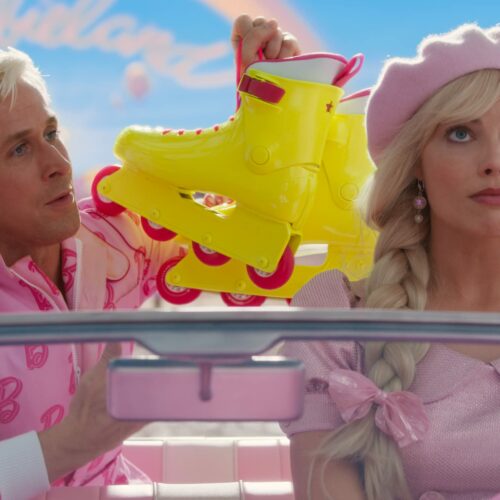 You might not have imagined a connection between the new Barbie and the acclaimed 2001: A Space Odyssey. True enough, Barbie the toy character does have pilot and astronaut on her résumé. In this case, however, she makes her big screen appearance to the accompaniment of Also sprach Zarathustra by Richard Strauss, enhanced by the droll narration of Dame Helen Mirren. 2001's director, Stanley Kubrick, would not have seen that coming. Continue Reading Reeder's Movie Reviews: Barbie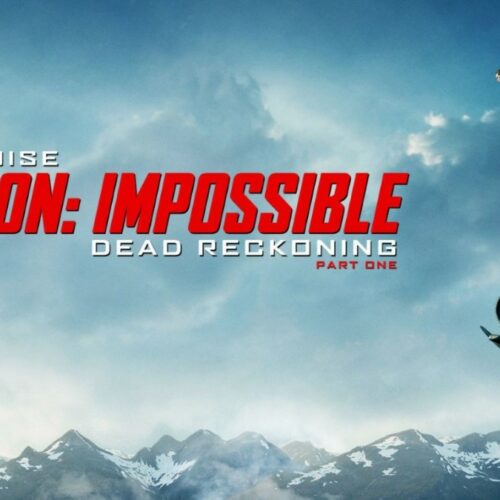 When Benji Dunn (Simon Pegg) laments to Ethan Hunt (Tom Cruise) that "you're playing four-sided chess with an algorithm," his character couldn't possibly have appreciated the irony of his words. The seventh and latest installment in the Mission: Impossible franchise has burst onto theatrical screens just as the actor-members of SAG-AFTRA have gone on strike. The existential threat to their craft–and their jobs–posed by AI has emerged as one of the major issues in the negotiations between the union and the major film production and streaming companies. Continue Reading Reeder's Movie Reviews: Mission: Impossible – Dead Reckoning Part One