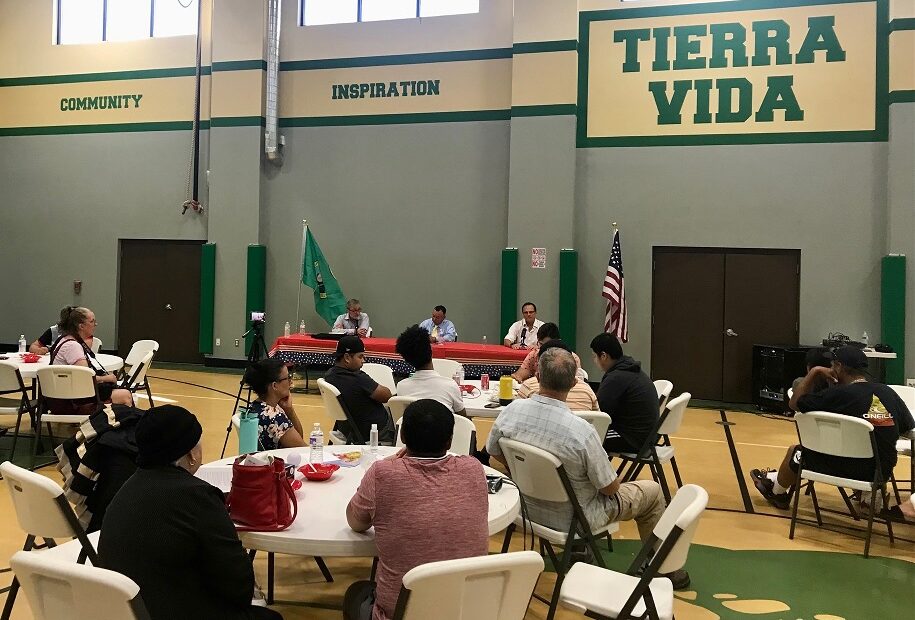 Pasco Citizens Questioned Candidates For The 4th Congressional District
The recent "Power in Community" event in Pasco gave residents the chance to ask questions of the candidates for the 4th Congressional District.
The challengers face the current incumbent, Republican Representative Dan Newhouse, in the upcoming August 2nd elections.
Newhouse faces a fierce race to keep his seat after voting to impeach former President Trump over the actions of January 6th. 
At least 60 people attended the candidate forum. The panel was organized by Mitzli Radio Online and the podcast Klandestino Kors, two community media in Pasco.
Doug White is the only Democrat in the race. Republican candidates include Loren Culp, Benancio Garcia, Corey Gibson, Brad Klippert, Jerrod Sessler, and Jacek Kobiesa.
Kobiesa is listed as a Republican on VoteWA Voter Portal but identifies himself as an independent on his website.
According to Ulises Navarro, one of the panel organizers and Mitzli codirector, all candidates were invited by email, but only White, Kobiesa and Garcia showed up at the bilingual event. Sessler and Gibson also confirmed their participation but did not attend.
Issues that came up from residents' questions involved abortion rights, gun control, immigration, homelessness and dam removal.
The Congressional District 4th includes Benton, Klickitat, Yakima, Grant, Douglas and Okanogan Counties in Central Washington.
Here are the Pasco resident's questions and answers from candidates' Kobiesa, Garcia and White.