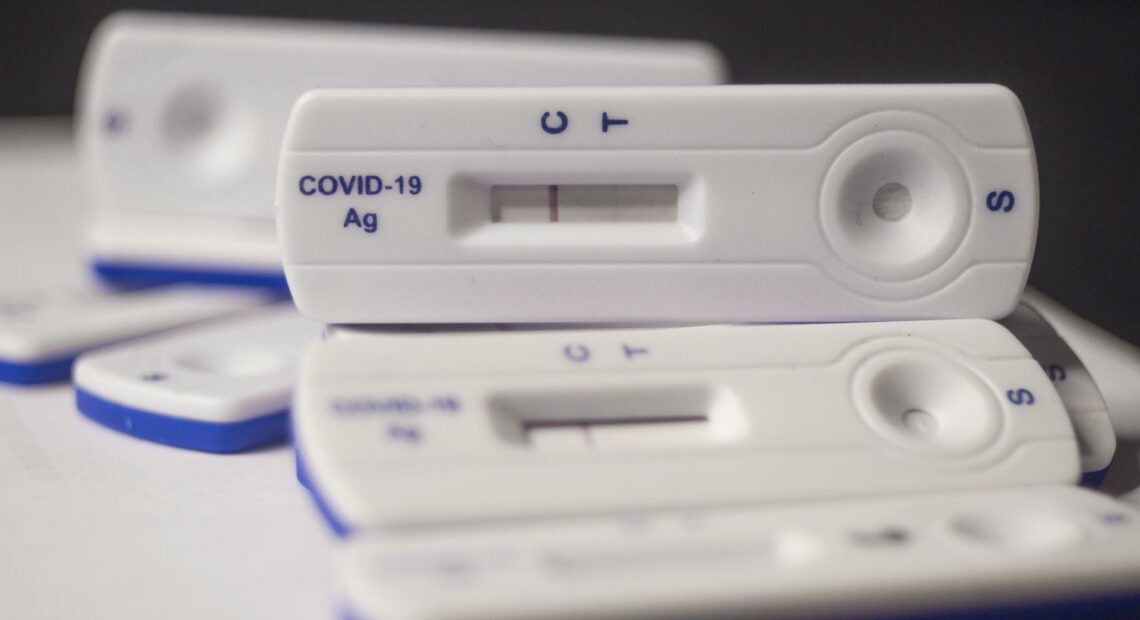 Experts Advise On Best Practices As At-Home Tests Go Unreported
In the past month, the Northwest has seen a rise in COVID-19 cases — but just how many is unclear.
The Washington Department of Health estimates there could be as many as 12 cases tested at home for every one reported to the state, said Brady Woodbury,  a public health administrator for Asotin County. 
"(That is) is what DOH is estimating through modeling," Woodbury wrote in an email.
Currently, there isn't any other way to accurately determine case count. Wastewater testing is helpful as an early warning for hotspots, said Chis Skidmore, director of Whitman County Public Health, but it's not possible yet to accurately determine case count based on wastewater data.
Though there's been a rise in cases, fewer are leading to hospitalizations. Still, Health officials say it's best to take precautions and continue to stay up to date on COVID-19 boosters.
Although the vaccines are less effective at stopping infections than early in the pandemic, they still provide protection from serious illness, Skidmore said.
"If you're due for a booster, then I strongly encourage folks to get up to speed with those," he said. "Those are still proving to be very effective at minimizing the severity of disease if you do get COVID."
The vaccine is also now available for children as young as six months, though not all providers are offering it at this time.
In addition to vaccines and boosters, Skidmore recommends avoiding large gatherings indoors, and wearing a mask when crowds can't be avoided.
Most cases of the virus are presumed to be omicron and omicron variants, he said.
"The two new variants that everybody's been kind of talking about are the BA.4 and the BA.5 (variants). I do know that BA.4 has been sequenced in Whitman County," Skidmore said. "I have no doubt that BA.5 is is running through our county, it's just a matter of time before it gets picked up in the sequence."
This report is made possible by the Lewis-Clark Valley Healthcare Foundation in partnership with Northwest Public Broadcasting, the Lewiston Tribune and the Moscow-Pullman Daily News.