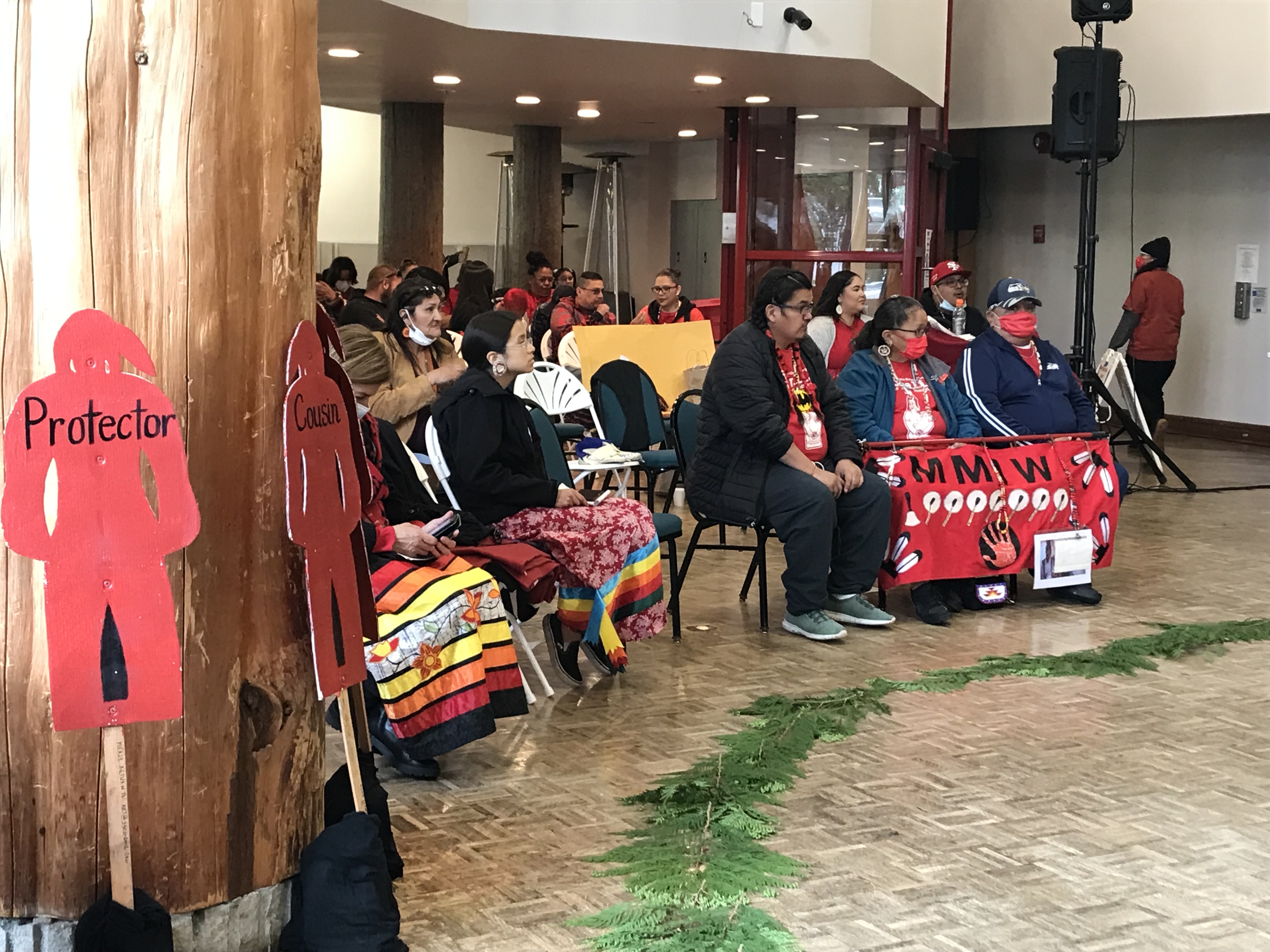 Washington's MMIW/P Task Force Releases First Report
Funds to create a cold case unit, data analysis considering gender and violence, and the expansion of the task force through 2025 are part of the WA Missing and Murdered Indigenous People Taskforce first report. 
The document, released this Monday by the Attorney General's office, includes a total of ten recommendations.  
It is the first result of conversations between 25 task force members with family members, activists, grassroots advocates, and survivors of violence against indigenous communities since the Task Force's establishment last December. 
"I look forward to honoring the Task Force's recommendation and working to create an MMIWP cold case unit in my office. (…) If funded, a cold case unit will direct critical resources toward these cases and help address the crisis of missing and murdered Indigenous women and people," says Attorney Bob Ferguson, according to a press release from his office. 
Other recommendations include expanding data and research, coordinating law enforcement agencies' work, promoting inclusive language and improving communication and transparency with families of missing.  
Families and advocates have pointed out the need for reliable databases. It will be one of the issues the task force will be working on going forward.
Also, in the coming months, the task force will focus on identifying gaps in the criminal justice system and developing better relationships in handling cases across tribal jurisdictions. 
The Task Force will produce its following report to the Governor and Legislature on June 1, 2023.
2022 Interim Report of the WA MMIWP Task Force recommendations 
Establishing a fully funded MMIWP-focused cold case unit within the Attorney General's Office — the Legislature should establish and fully fund a Cold Case Investigation Unit within the Attorney General's Office with a focus on MMIWP cold cases.
Standardizing the use of the National Missing & Unidentified Persons System — the Legislature should require all law enforcement agencies to use the National Missing & Unidentified Persons System.
Expanding the scope of MMIWP data and research to all genders — the data and research team should expand its scope to understand how American Indian and Alaska Native people experience violence across the gender spectrum, including women and girls, men and boys, and the LGBTQ2S community.
Working with law enforcement agencies to expand coordination — the Task Force shall develop best practices for law enforcement agencies and for social and health services to improve their collaboration, as well as collaboration and coordination with federal, state, county, local and tribal social and health services.
Promoting inclusive language — community service and resource programs should utilize inclusive language that reflects the experiences of MMIWP families and survivors.
Improving communication and transparency in MMIWP cases — all law enforcement agencies should identify and implement strategies and practices to improve communication and transparency with family members in MMIWP cases.
Updating the Missing Person's Resource — the Attorney General's Office shall update and re-issue the Missing Person's Resource.
Reducing or waiving fees for MMIWP public events — public agencies should consider adopting policies to waive or reduce fees for parks, permitting fees and other costs, and reduce administrative burdens associated with hosting large events such as MMIWP marches, rallies, vigils and memorials.
Continuing to support sovereignty and self-determination — the Task Force will continue to provide consultation to federally recognized tribes in support of sovereignty and self-determination.
Extending the MMIWP Task Force timeline through June 30, 2025 — the Task Force is currently only authorized and funded through 2023. Task Force members believe meaningfully addressing this crisis will take more time.