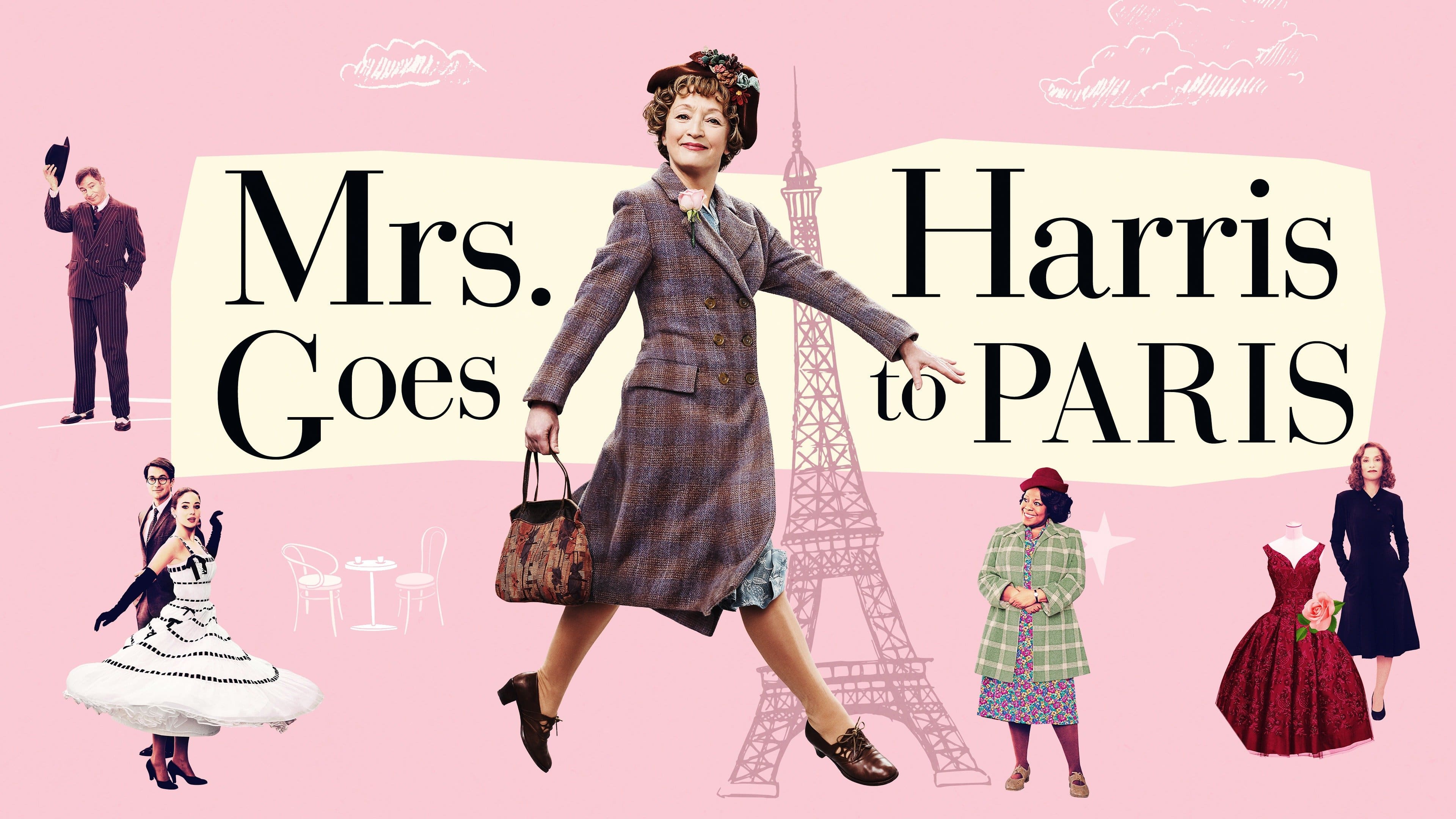 Reeder's Movie Reviews: Mrs. Harris Goes to Paris
In a year dominated by cinematic tentpoles, sequels, blockbusters and superheroes, along comes a sweet, unabashedly romantic fairy tale. It's not loud or brash or cynical. It's just charming.
In 1957 London, Ada Harris (Lesley Manville) works as a cleaning lady. She has a regular clientele which includes the spendthrift Lady Dant (Anna Chancellor), who keeps delaying Ada's wages; a middle-aged man, Giles Newcombe, with a bevy of "nieces" (Christian McKay, Me and Orson Welles); and an aspiring actress, Pamela Penrose, plagued by insecurity (Rose Williams of Sanditon fame). Ada does her job diligently, even as she agonizes over the loss of her husband, who went missing in France during the Second World War. Fortunately, she has a "bestie"–Vi Butterfield (Ellen Thomas), a single woman with an irrepressible smile and a generous sense of humor.
One day, Ada comes across a life-altering garment in Lady Dant's armoire: an elegant Christian Dior dress. The very sight of it transports her to a magical place of beauty, elegance and romance. In spite of the odds, she must have such a garment for herself. Thanks to extra work, unexpected news about her husband's death benefit and a good deed by her friend Archie (Jason Isaacs), who takes and makes bets at the local greyhound racetrack, Ada has cobbled together just enough money to travel to Paris and purchase a Dior. Let the culture clash begin.
Mind you, this is a Cinderella-like story in which a plain-speaking, working-class Englishwoman encounters one kindly, indulgent character after another. The man seated next to her on the plane, for example, upon whose shoulder she rests her head. The group of elderly men at the bus station in Paris, who offer her wine, pleasant conversation and a bench to spend the night. The young model, Natasha, and staff member, Marguerite, who effectively welcome the unauthorized visitor to the House of Dior. The timid young designer, André Fauvel, and the debonair Marquis de Chassagne (Lambert Wilson), who sympathize with Ada's sincerity and tenacity. 
A mini-fashion show serves as the film's centerpiece. It gives Ada (and us) a chance to gush over the very definition of "haute couture," period style. We can relate to her awe as Dior's latest inspirations appear, each dress more exquisite than the last. We can also appreciate her hesitation at the Marquis' discreet romantic overtures, given her devotion to her late husband. "We mend, but we don't forget," she insists.
There are additional elements to this plot. Isabelle Huppert, one of the most talented and versatile actresses of her generation, plays Claudine Colbert, the manager of the House of Dior and strict defender of its high standards. Perhaps needless to say, she and Ada aren't exactly kindred spirits. Still, it's fun to watch them needle each other, so to speak.
The American-born, British-based director Anthony Fabian, whose work as a documentarian has included classical musical subjects as varied as Luciano Pavarotti, Renée Fleming, Joshua Bell and Franz Schubert, also co-wrote the Mrs. Harris script. It beautifully captures the tone and spirit of Paul Gallico's celebrated 1958 novella, the first of four with that title character. (Dame Angela Lansbury starred in a 1992 TV adaptation.) For all of its well-defined supporting cast, along with its pastel-infused cinematography and atmospheric score by Rael Jones (Harlots, Suite Française), this big screen translation belongs to Lesley Manville. As the timely and untimely plot points accumulate, she retains a wonderful balance of grit, grace, compassion, humor and perseverance. As she makes clear, "We need our dreams, now more than ever." 
In addition to her consistently excellent work in eight Mike Leigh movies, Manville earned an Academy Award nomination for Best Supporting Actress for her portrayal of Cyril Woodcock in Phantom Thread (2017), another narrative set in the fashion world of the 1950s. There she plays the sister/business manager of a renowned London designer (Daniel Day Lewis). Director Paul Thomas Anderson based the story on the career of Cristóbal Balenciaga, the Spanish designer described as the "master of us all" by no less an authority than Christian Dior. He also looked to a classic French film for guidance.
Falbalas, known in the English-speaking world as Paris Frills, appeared in 1945, a year after director Jacques Becker miraculously got it made during the German occupation of the capital. It focuses on a brilliant and narcissistic dress designer who seduces women for sport but creates fashion out of love. This fascinating picture not only inspired Paul Thomas Anderson the director, but it also captivated a young Jean Paul Gaultier, who cites it as the reason he went into fashion. If you love the dresses–if you love intricate explorations of the world of couture–then, by all means, pursue this cinematic thread. 
As you can imagine, Mrs. Harris offered a major, but irresistible, challenge to its costume designer. Fortunately, Jenny Beavan has been down this road before. An eleven-time Oscar nominee and three-time winner (A Room with a View, Mad Max: Fury Road, Cruella), she delved into Dior's historical archives, including his original patterns and sketchbooks. What populates the film are vintage dresses, replicas and Beavan's own creations in the style of the House of Dior. She can expect a twelfth nomination for her work here.
When you watch this picture, you can readily immerse yourself in a rapidly-changing post-war world. It engages subjects as diverse as gender roles, class distinctions and high fashion. It also goes straight to the heart with its time-honored, old-school means of storytelling. It takes pleasure in finding the connections and humanity among its characters, and Manville's luminous performance binds it all together. She may represent the "invisible women" of the era, but she retains her hope and her dignity, as well as the belief that life can truly be "moonlight and movies."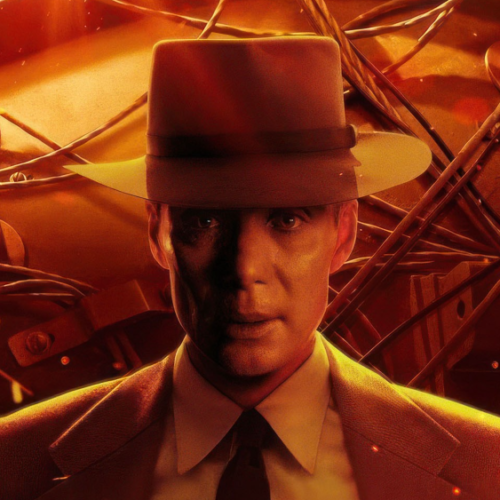 Biopics are notoriously fraught with difficulty. They have to achieve an emotional and intellectual resonance, as well as a period look and feel. The script has to reflect and enhance the inherent drama in the lives of its characters, and the main one really has to matter. In Oppenheimer, the British-American writer-director Christopher Nolan embraces the challenge of telling the story of the "most important person who ever lived," as he puts it. Continue Reading Reeder's Movie Reviews: Oppenheimer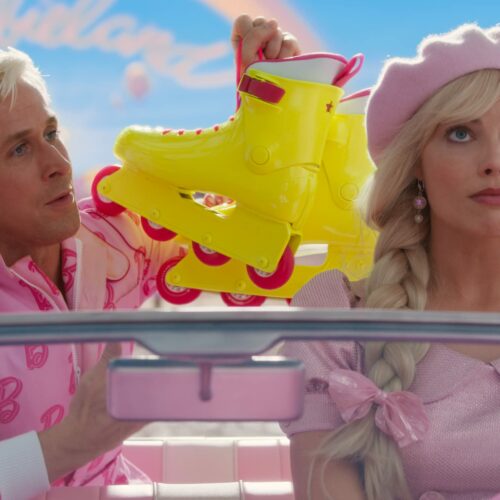 You might not have imagined a connection between the new Barbie and the acclaimed 2001: A Space Odyssey. True enough, Barbie the toy character does have pilot and astronaut on her résumé. In this case, however, she makes her big screen appearance to the accompaniment of Also sprach Zarathustra by Richard Strauss, enhanced by the droll narration of Dame Helen Mirren. 2001's director, Stanley Kubrick, would not have seen that coming. Continue Reading Reeder's Movie Reviews: Barbie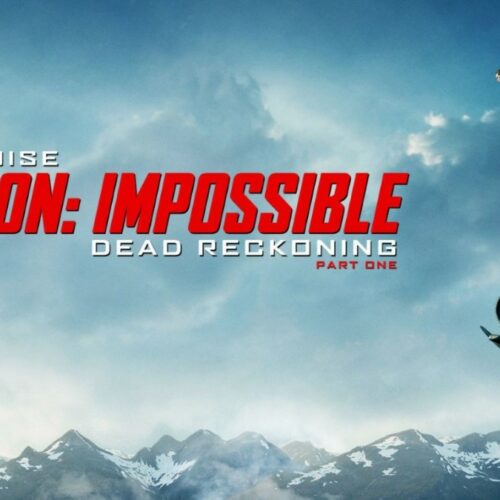 When Benji Dunn (Simon Pegg) laments to Ethan Hunt (Tom Cruise) that "you're playing four-sided chess with an algorithm," his character couldn't possibly have appreciated the irony of his words. The seventh and latest installment in the Mission: Impossible franchise has burst onto theatrical screens just as the actor-members of SAG-AFTRA have gone on strike. The existential threat to their craft–and their jobs–posed by AI has emerged as one of the major issues in the negotiations between the union and the major film production and streaming companies. Continue Reading Reeder's Movie Reviews: Mission: Impossible – Dead Reckoning Part One