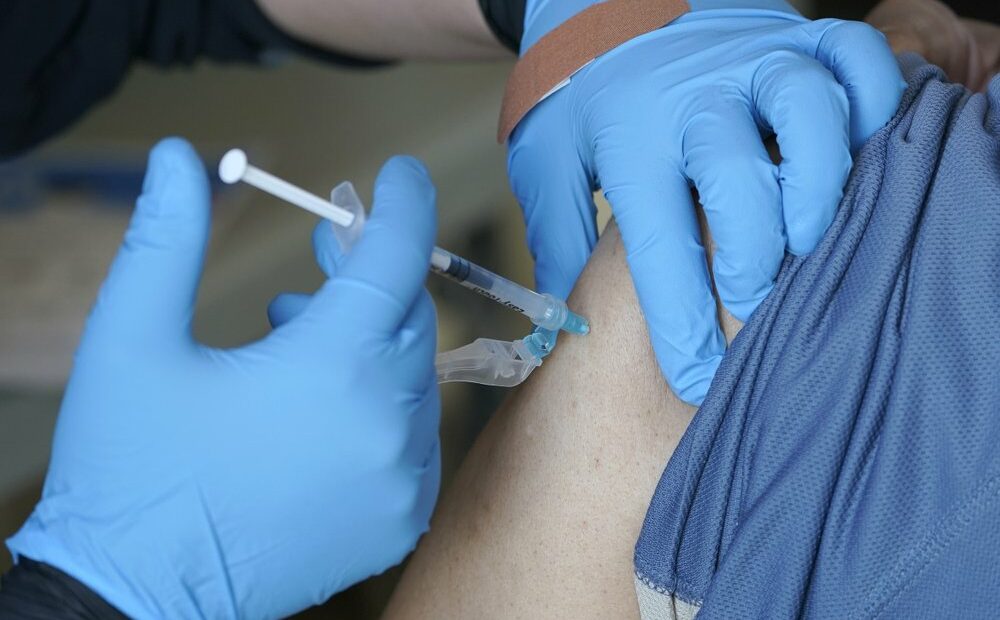 Washington Residents Could Get Updated Vaccine by Mid-September
Whitman County residents could be getting access to an updated COVID-19 booster to target the dominant omicron variants of the virus as early as Sept. 9.
Whitman County Public health currently has an order for around 1,000 doses set to arrive next Friday, said Whitman County Public Health Director Chris Skidmore. 
The reformulated vaccine is the same as the first round of MRNA vaccines, but targets the current dominant variants in addition to the original virus. The BA.5 variant makes up about 88% of current cases according to data from the CDC, and BA.4 accounts for almost all other cases.
"It's still an mRNA vaccine,"Skidmore said. "(But) it's kind of customized towards these BA.4 and BA.5 variants that have been running around and are, right now, the dominant strains that are pretty much everywhere."
The updated vaccine is expected to be approved shortly by the Centers for Disease Control and Prevention, and the Western States Scientific Safety Review Workgroup.
With the approval of the new vaccine booster, the FDA also removed authorization for the current monovalent booster — so anyone scheduled for a booster shot will need to reschedule for after the updated vaccine doses arrive. 
The older generation, monovalent COVID-19 vaccines can still be used for the primary first two doses, Skidmore said.
The boosters are currently approved for anyone 12 and older, Skidmore said.
I would think of it like, you know, your yearly flu shot or booster that you get every single year, that's a different cocktail that's specifically customized to the dominant strains of influenza," Skidmore said. "Moving forward, we could possibly see a yearly update on this booster being different and customized towards the dominating strains of COVID that are moving around."
According to a statement from Public Health Idaho – North Central District, the health district is still waiting for further updates from the CDC. They have not announced a timeline for when the vaccines are expected to be available.
This report is made possible by the Lewis-Clark Valley Healthcare Foundation in partnership with Northwest Public Broadcasting, the Lewiston Tribune and the Moscow-Pullman Daily News.