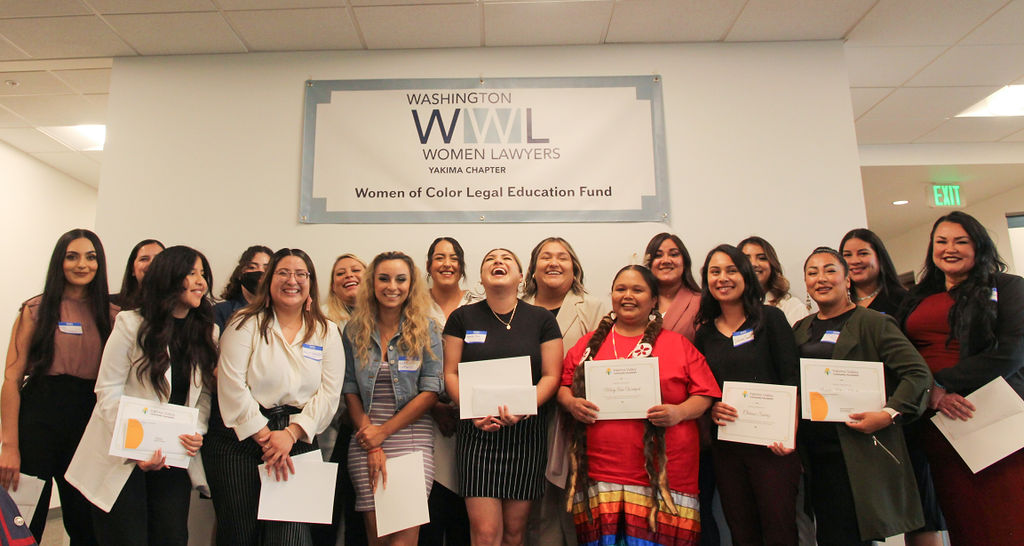 Yakima Groups Help More Women Of Color Become Lawyers
More women of color want to become lawyers in the Yakima Valley. But to diversify the county's legal system, more needs to be done to break down economic and educational barriers.
Bree Black Horse remembers the first time she walked into the Yakima Superior Court in 2019.
"I was the only attorney of color in the room and one of a few women. And that was very upsetting, it was shocking, and I thought we needed to change that," says Black Horse.
Black Horse is President-Elect of the Washington Women Lawyers Yakima Chapter. Her group partnered with The Share Fund and the Yakima Valley Community Foundation to award 19 scholarships to women of color to continue their legal education.
It is part of the efforts to increase diversity in the legal system. Still, national and state data show a low diversity rate in the legal profession.
A report by the American Bar Association says Hispanics represent nearly six percent of lawyers nationwide, while Black American lawyers are less than five percent. Also, mixed-race lawyers account for 2.7 percent, and only one-half of lawyers are Native Americans.
Data from The Washington State Bar Association shows only 19 percent of its members statewide are from diverse backgrounds.
A Washington Courts report on how gender and race affect justice says "women, particularly Black, Indigenous, and other women of color, continue to face bias and pay disparities in the legal profession. Women and men of color are also underrepresented in judicial and law firm leadership positions."
Maria Rivera is a legal assistant at a local firm in Union Gap and a scholarship recipient.
Rivera says "it's important to have an attorney that understands where you're coming from. When you're from your own people, and you see them como que you have more confianza to do that or be with them and open up a little bit more than you would with another attorney."
The Associate Judge for the Yakama Nation Tribal Court, Mary Wahpat, also received a scholarship. She hopes to help beyond her Native American community.
"We're all exposed to the same type of elements, whether it's weather-related, work-related, family related. And if we're able to support one another along the way, it just makes it a bigger benefit in the long run," says Wahpat.
But financial support is just one way of making the legal system more diverse.
Yakima County's first Latina Superior Court Judge Sonia Rodriguez-True says they also need more law programs.
"There's absolutely no reason why we should not have a local law school program to make it even more doable for all of you to realize your dream of becoming lawyers. That's the barrier that we need to remove," says Judge Rodriguez-True.
The Washington Bar Association estimates that there are 441 lawyers in Yakima County. It does not specify how many are women of color.