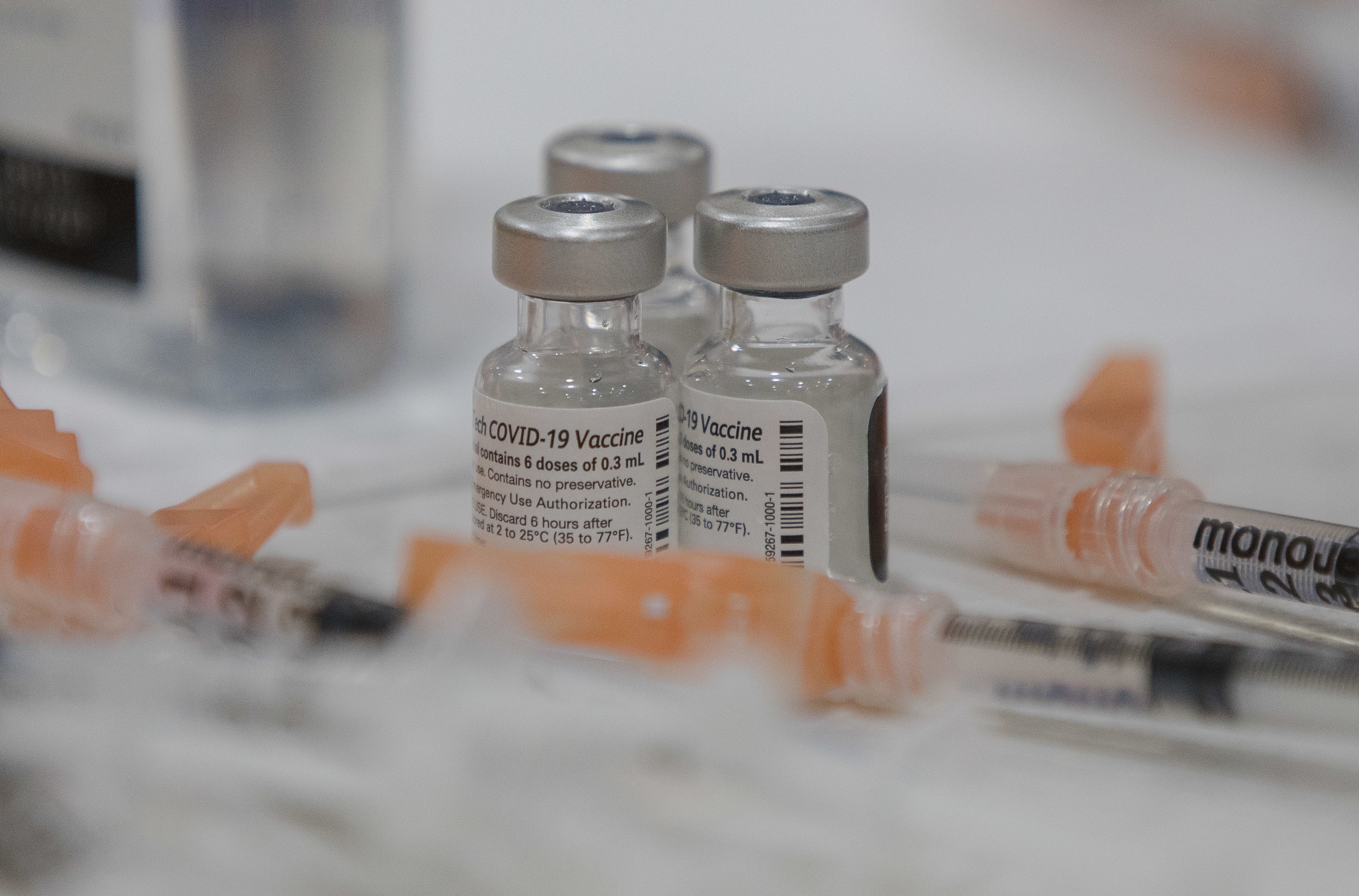 Updated COVID-19 Boosters Reach Idaho Just In Time For Fall
Idaho residents getting COVID-19 booster shots will now receive an updated vaccine to target BA.4 and BA.5 omicron subvariants.
The boosters are available to anyone 12 years old or older who has received their primary two doses of either MRNA COVID-19 vaccine and are at least two months past their last primary or booster shot.
Both Moderna and Pfizer vaccines are available, though only Pfizer is approved for kids ages 12 to 17, said Mike Larson, a nurse for Public Health – Idaho north central district.
Currently, Pfizer is more readily available at some pharmacies because of slower production of the Moderna vaccine. Anyone who's received their primary series of vaccines, whether Moderna or Pfizer, can safely get either of the updated MRNA boosters.
"The (Centers for Disease Control and Prevention) doesn't really specify which would be better, either to continue with the same brand or switch up and go to something different," Larson said. "So it's a lot of personal choice right there, which is great."
People who want to get the updated booster shot should reach out to the last provider they got a vaccine from as a first step, Larson said. The health district will also host a vaccine clinic for the Pfizer vaccine Oct. 13 by appointment only. They will beg in taking appointments the week of Sept 26.
Though there's no official word on the matter, many health experts are expecting regular COVID-19 booster shots that are updated annually to become commonplace.
Although COVID-19 is no longer overwhelming hospitals, Larson said it is still actively circulating, and that state-reported positive cases do not capture the true number because of at-home testing.
Larson said it's important to continue prevention strategies like hand washing and avoiding public spaces when ill to protect the community — especially with the upcoming fair season.
"Anytime we have a large group of people coming together, and especially if that gathering may be indoors, COVID will be there with everybody," he said.
As temperatures get colder and people spend more time indoors, they may want to implement more caution than they did in the summer, Larson said — especially if they're immunocompromised.
"Anyone who has great concerns of how they will do if they contract COVID, this is a good time to pull out those masks," he said. "Be ready to wear those when you're indoors with large groups of people (where) you don't know their health status."
Sun may be contacted at [email protected] or on Twitter at @Rachel_M_Sun. This report is made possible by the Lewis-Clark Valley Healthcare Foundation in partnership with Northwest Public Broadcasting, the Lewiston Tribune and the Moscow-Pullman Daily News.