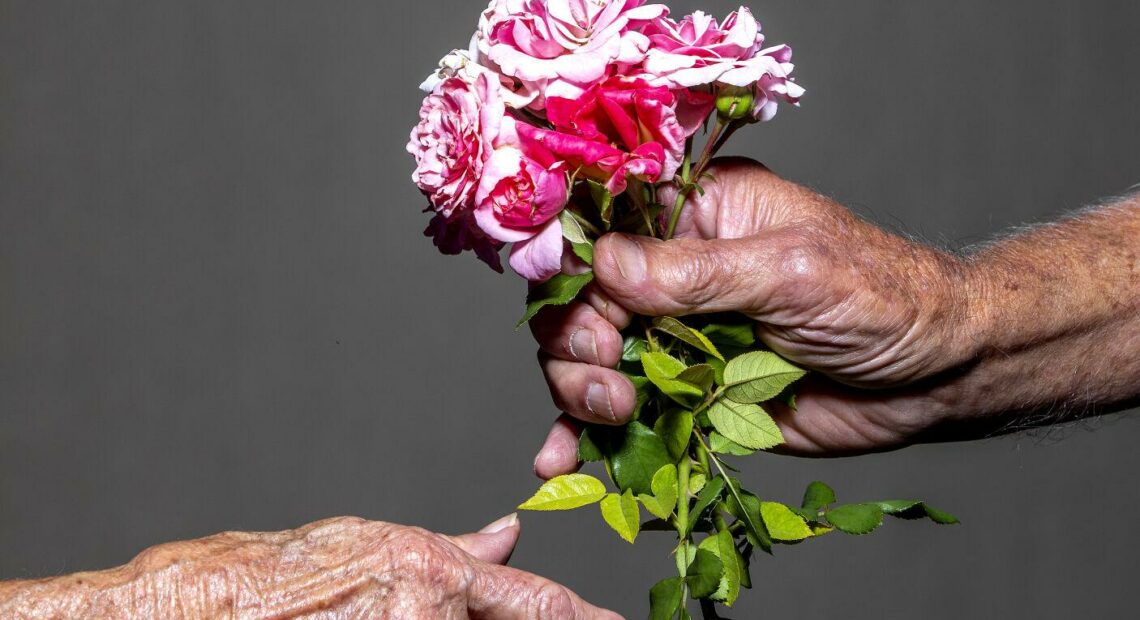 Killing the mood: analysis shows STI rates rising in seniors
High blood pressure, diabetes and other age-related health issues are concerns that commonly come up when senior patients visit their health-care providers. But one topic — sexual health — tends to be overlooked.
According to a recent analysis of data from the Centers for Disease Control and Prevention, more seniors might want to have those conversations. Data showed the rate of sexually transmitted infections, including HIV, are increasing in people 55 and older faster than among any other group.
Though seniors still have a lower STI rate than other groups, the population-adjusted number of infections in that age range more than doubled from 11.8 per 100,000 to 24.5 over five years.
Part of the increase is the result of a larger Baby Boomer population moving into the senior years, said Chris Skidmore, Whitman County Public Health director. Another is that older adults often underestimate their risk.
"It's just not really on their radar," he said. "A lot of other health issues are, but STIs are generally not one of them. And so I think it kind of lowers their guard a little bit, when they are engaging in sexual activity."
Between 2014 and 2018 — the most recent CDC statistics available — the rate of STIs, including HIV, increased by roughly 107% in people 55 years and older.
Idaho residents 55 or older saw a roughly 181% increase, with 24.8 infections per 100,000 people.
Idaho seniors had a 93% increase in chlamydia, 190% increase in HIV, a 488% increase in gonorrhea and a 25% reduction in syphilis.
What's causing the increase
Sexually transmitted infection rates have generally been on the rise across the county. But some risk factors may be different for middle aged and senior adults.
Because of older adults' comparatively low STI rates, doctors and public health programs often put more effort into testing and educating young patients on safe-sex practices, said Deb Wiser, chief clinical officer at CHAS Health.
Young people are more likely to be asked about their sexual activity, and more likely to be screened for STIs as a generally recommended protocol, she said.
"It gets a little bit more muddy when people get older, where the screenings are recommended for people who are considered 'At risk,' which is a little bit relative," Wiser said. "So I think in the medical community, we could get better about asking people about sexual partner changes and sexual activity and having those proactive conversations."
Mike Larson, a nurse for Public Health Idaho – North Central District, said people 55 and older account for roughly 1% of STIs in the region.
The largest population associated with STIs are the three age groups between the ages of 15 and 29, he said. But it's hard to be certain how accurate that statistic is when some groups are tested more frequently than others.
"Those age groups are routinely tested as part of their normal screening. So I would think that if more screening was done in the 55 (plus) age group, there's a likelihood that you're going to find more and more cases that are possibly going untreated," Larson said. "It's that mentality of, 'That age group isn't involved in these behaviors,' which is the fallacy."
Divorcees and widows may be less educated about safe-sex practices than their younger counterparts, Wiser said, who often get more sex education in schools or through public health campaigns than generations before them.
"Those populations that had probably been in some monogamous relationship for a long time and are newly back into that dating world are oftentimes not as aware of the risks of sexually transmitted infection as people who are in the younger populations," Wiser said.
Pharmaceuticals to treat erectile dysfunction also have extended many men's sex lives, and in turn increased the opportunities to spread STIs. Because seniors don't need to worry about unwanted pregnancy, they may also forgo condoms, which protect against STIs.
"(People) in these generations may not have either ever learned to use them, or have gone through many years of sexual activity without ever needing to use condoms," Wiser said. "So it's not part of what's normal for them."
Stopping the spread
Even though some risks associated with STIs such as infertility are less of a concern for seniors, any infection still has the risk of causing additional problems or spreading beyond the genital area.
Syphilis, for instance, can turn into neurosyphilis and destroy brain tissue if left untreated. And while young people are more likely to get infected, they also tend to have a more robust immune system, Skidmore said.
"When you're talking about people over the age of 55, over the age of 65, their immune systems aren't quite up to snuff, so to speak. And that could lead to much more serious complications from an STI," he said.
Though less common than some other STIs, HIV is still the most dangerous STI, and people engaging in higher-risk sexual behaviors such as unprotected sex or sex with multiple partners should be screened for HIV regularly as well.
"Even though HIV treatment is very successful, it still is easily passed on in exactly the same way (as other STIs). And it should be something that people are worried about," Larson said. "In that 55-plus age group, developing a new case of HIV could lead to a very dramatic, sudden change in their health."
Some common STI symptoms for men and women include unusual discharge, and burning, discomfort or sores.
Some STIs like chlamydia and gonorrhea (the first and second most common STIs in the region, respectively) can have similar symptoms to that of a UTI, such as a burning sensation while urinating — so it's important to disclose changes in sexual activity to physicians.
"In the office, if we're not aware that this older adult is in new relationships, we may not try to ask about those sexual activity questions," Wiser said. "But it may not be on our radar as much."
The spread of STIs has negative downstream effects for any community, no matter the age group, Wiser said.
Limiting sexual partners, using barriers including condoms and regular testing are all effective in reducing the spread of STIs. Anyone engaging with a new sexual partner should talk to that person about STIs, new partners and whether they've been tested, Wiser said.
"I think a lot of people underestimate the sort of mood benefits and relationship benefits of having a healthy sexual part of a relationship," Wiser said. "I would emphasize that working on that sexual health means being able to talk about what makes that relationship healthy. And that means being able to talk about the good stuff, and also being able to talk about the risks in an open way, which is something we can do a lot better now than we could 20 or 30 years ago when sex education was not quite what it is now."
By the numbers
Nationwide, from 2014-18, the rate of sexually transmitted infections among seniors, including HIV, increased by roughly 107%.
Idaho seniors saw a 181% increase, with 24.8 infections per 100,000 people, including:
A 93% increase in chlamydia

A 190% increase in HIV

A 488% increase in gonorrhea

A 25% reduction in syphilis.
More information and statistics can be found at www.theseniorlist.com/sti-older-americans/.
Sun may be contacted at [email protected] or on Twitter at @Rachel_M_Sun. This report is made possible by the Lewis-Clark Valley Healthcare Foundation in partnership with Northwest Public Broadcasting, the Lewiston Tribune and the Moscow-Pullman Daily News.