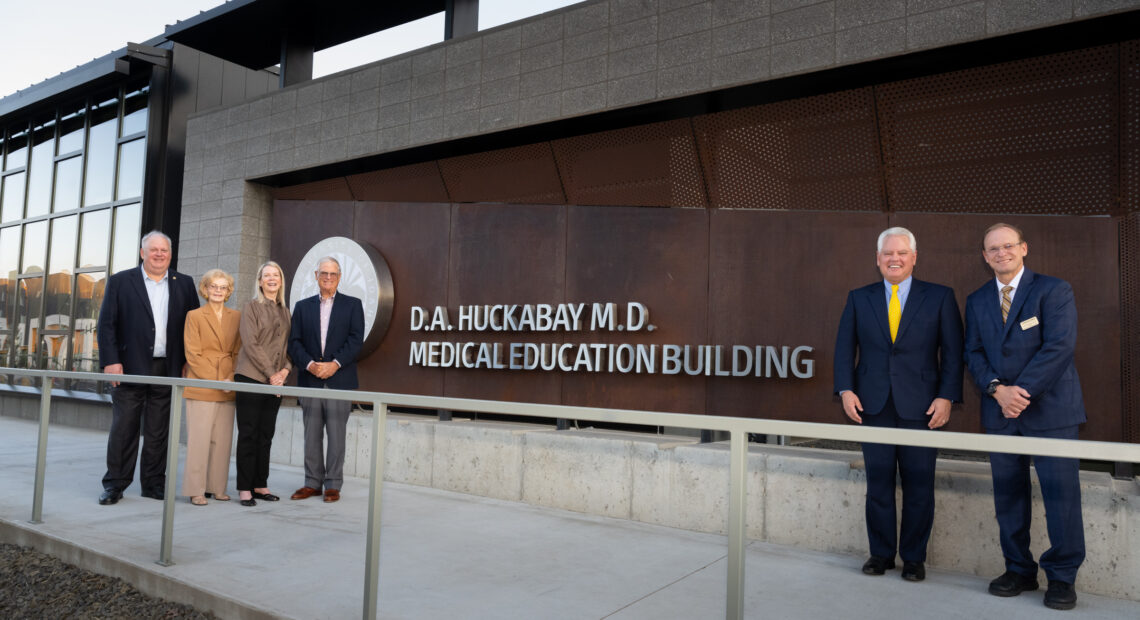 Huckabay family donates additional $2 million for rural medical education
The University of Idaho's largest endowment was gifted an additional $2 million in September from the Huckabay family to support medical education students in the Washington, Wyoming, Alaska, Montana, and Idaho Medical Education program.
Adrienne Fairbanks, a second year Idaho student in the program, is benefiting from the Durward and Susan Huckabay Foundation Scholarship Endowment. Fairbanks said she decided to pursue medicine because of her experience caring for her grandmother in her teenage years and her later work in public health.
"One thing I felt lacking was being able to help and connect with others on an individual level. This ultimately drove me to jump in and pursue my dream in medicine," she said.
Durward Huckabay's dream in medicine included his well-known passion for caring for rural and underserved communities, which also is part of the WWAMI mission.
For example, Huckabay treated emancipated, formerly enslaved people in Louisiana after his graduation from the Tulane Medical School. In addition, he was known to treat poor patients for free when he moved to Seattle.
The family decided to honor Durward's legacy by funding a program that helps train the next generation of rural physicians, said his grandson John Huckabay.
"It was obvious that my grandfather was very focused on rural and general care of populations that were underserved or marginalized," he said.
Idaho ranks lowest for its physicians per capita. Roughly 20% of the nation's population lives in a rural area while only about 9% of physicians practice in rural communities.
John Huckabay said he hopes the endowment can change that.
"Our hope is that if an Idaho medical student finds that a scholarship made their life easier down the road, they will be able to consider putting their training to use to provide care to an underserved population," he said.