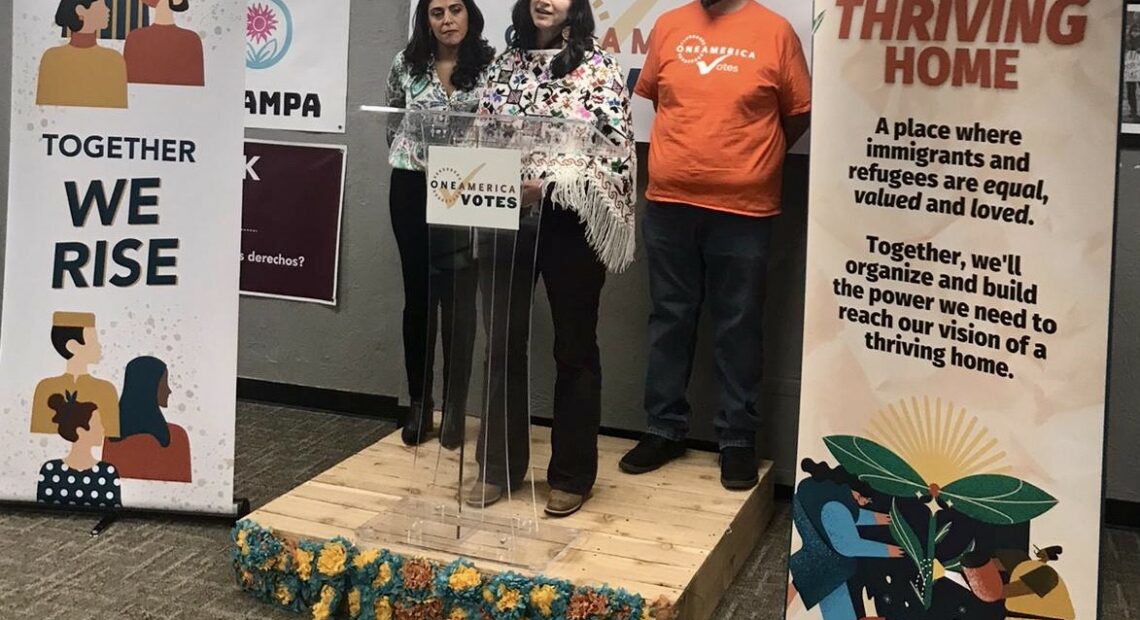 Latinos continue to seek representation in Yakima
A majority Latino population, redistricting and a renewed election system may not be enough to elect a Hispanic county commissioner in Yakima County. However, voting rights advocates believe the past decade of work is paying off.
With ballots still being counted, Kyle Curtis is ahead in the County Commissioner District 2 position race over the Latina candidate Dulce Gutierrez.
As of Nov. 14, Gutierrez has just over 43% of the vote, while Curtis has more than 56%, according to the Yakima County Elections website.
During a press conference in Yakima, Roxana Norouzi, executive director of One America, said this is not a defeat.
"Regardless of what happens, just getting to this moment is a huge win for the people of Yakima," said Norouzi.
One America and Gutierrez were among the plaintiffs that sued Yakima County in 2020 for violating Latino's voting rights. The county announced a new redistricting map in November 2021, after a settlement.
For Washington Senator Rebecca Saldaña (D), Gutierrez's candidacy shows that the state's Voting Rights Act has been successful.
Saldaña said next year she would introduce legislation to strengthen and continue protecting communities' voting rights. 
"It can continue to be a tool for local jurisdictions and communities to make sure that we are making our democracy more responsive and stronger every day," said Saldaña.
People in Yakima have lived through more than a decade-long effort to ensure Latino voting rights. Lawsuits from leaders and organizations achieved redistricting in Yakima. As a result, in 2015, voters elected three Hispanic council members. Gutierrez was one of them.
For voting rights advocates like Audel Ramirez, efforts must continue to get more representation at the county level.
"Now that we have won and our election laws have changed, we are experiencing the first election in the history of Yakima County with a real shot at electing some of our Latino community," said Ramirez.
According to the latest census, Latinos represent more than 51% of the population in Yakima.
Two Hispanic people, Eliana Macias and Danny Herrera, are currently city council members.
None of Yakima's county commissioners are Hispanic.