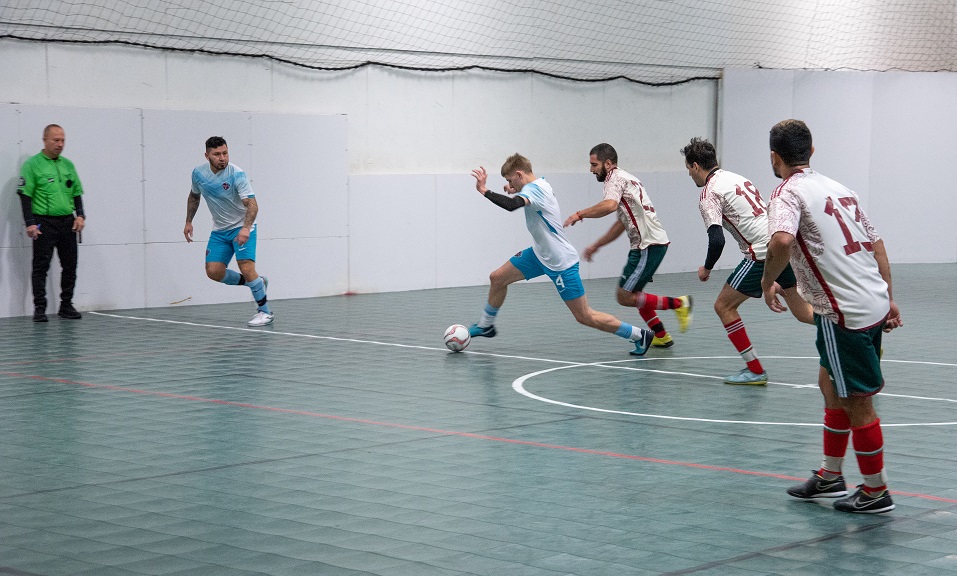 Tri-Cities soccer players share diversity through sports
As Argentina won the World Cup, Tri-Cities Soccer League players were having a winter league match in Pasco.
At the soccer house there are no cameras following famous players, but there is the same level of passion and cultural diversity that people can see at a World Cup. Tri-Cities soccer players from different countries say they share diversity through sports.
Soccer brings everybody together, says Ukrainian player Anatoly Kravchuk.
"I really like it because it is different people. You can have a team with Russians, Ukrainians, Bosnians, Mexicans, another Latino person … It is fun. You get to know them  [and] you make many friends," said Kravchuk. "I never thought I [would] be here playing with Latino people," he added.   
There are no differences when players are at the indoor soccer field says Israel Garcia, who is originally from Mexico.
"Here is where all cultures come together, all races; there is no language, it is only soccer. Here you show who you are as a person and come to show what you like," Garcia said.
Ricardo Rivera, originally from El Salvador, agrees.
"In soccer we communicate just like if we were the same age, if we were friends from childhood. That is why soccer unites everybody," he said.
Having such a diverse group of players has helped them learn from each other, said Rivera.
"The Russians and Ukrainians and all the other that do not speak Spanish, they get the point. If we say, 'Pásala' that means pass it. Next thing you know [you're] hearing them in the field, like 'Pásala.' Coming from them, it is pretty cool." 
Latinos see soccer as part of their culture, says Garcia. He says it is the most popular activity on the weekends and there are no excuses for not being on the field.
Raul Castellanos coordinates the soccer league. He says the league began four years ago.
"We started with the league to have fun to play the oldest [players.] But the older ones do not play anymore," said Castellanos.
Now, according to Castellanos, they have youth and adult teams competing in different tournaments throughout the year.
"We began with 12 teams and now 32 [teams] play here in the indoor soccer and 24 in the outdoor soccer," added Castellanos.
Everybody shares the same goal, said Rivera.
"We want to win as a team and if we lose [it's] as a team as well," he said.
Organizers say they would like to have more teams competing in the League, but there are not enough fields right now for everyone to play.