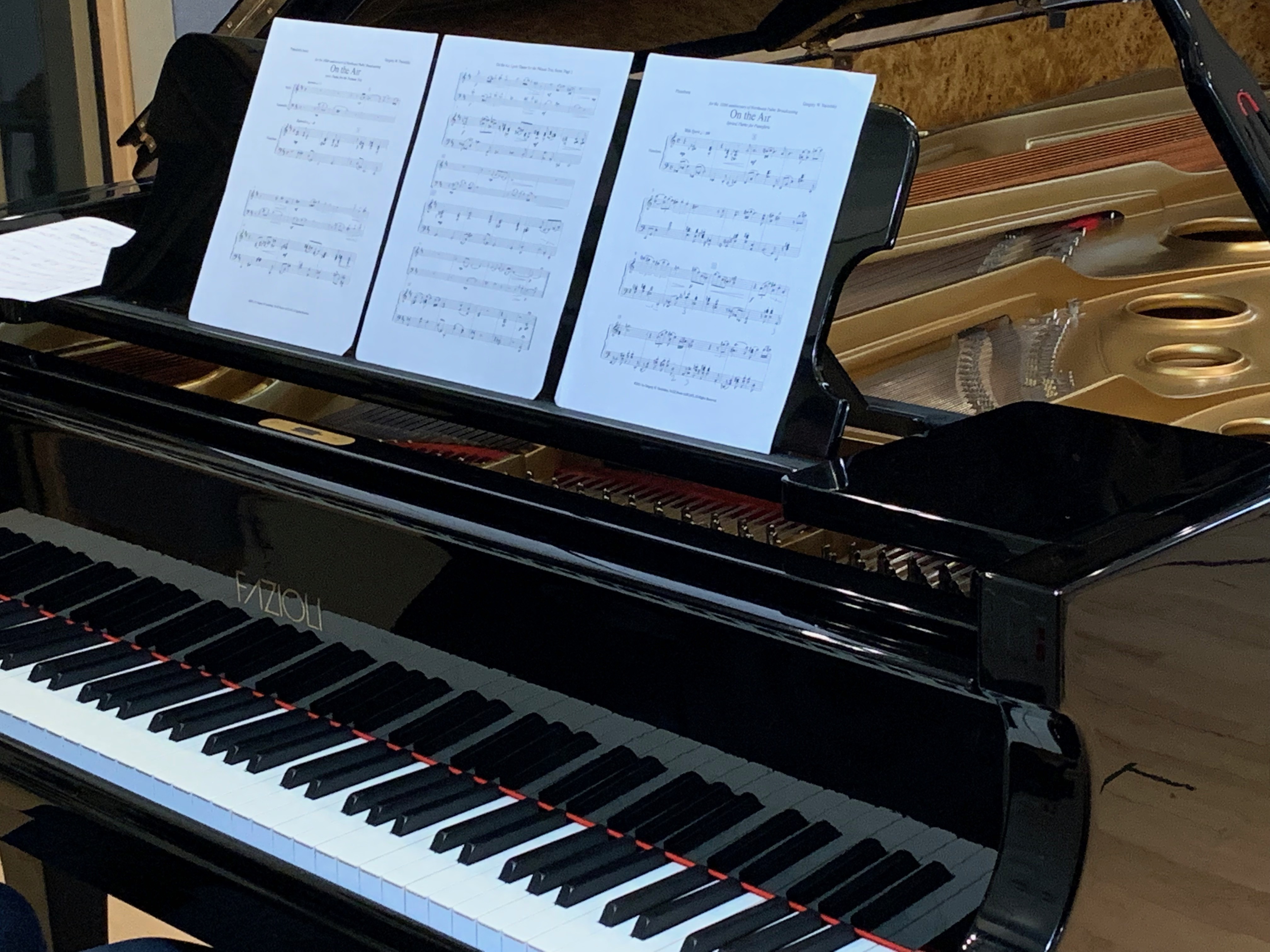 Spirited, Jazzy, Lyrical: A New Fanfare For NWPB's Centennial
The following was originally published March 30, 2022.
From our very first broadcasts in December 1922, music has been an important, and popular, part of this station's programming. Listeners were thrilled to hear music via the new medium of radio, so a partnership quickly developed between the station and the Washington State College School of Music. A Mason and Hamlin grand piano occupied a prominent place of honor in the middle of the recording studio. Music students and faculty alike were eager to perform on the air:  vocal and instrumental solos, ensembles, even a banjo duet!   
100 years on, the collaboration between NWPB and the School of Music continues.
On April 12, the WSU Symphony Orchestra, conducted by Dr. Danh Pham, will give the world premiere performance of "On the Air," a work commissioned by NWPB and composed by Dr. Greg Yasinitsky, Regents Professor and former Director of the School of Music. The public is invited to attend the free concert Tuesday, April 12 at 7:30 in Bryan Hall Theatre at WSU Pullman, or to watch the livestream on the WSU Pullman Music YouTube channel.
While we eagerly await the premiere of the whole work, you can hear the musical themes composed by Dr. Yasinitsky and recorded by ensembles comprised of WSU faculty, students, and local musicians.  
On the Air: Lyric Theme
WSU Palouse Trio (Christiano Rodriguez, violin; Ruth Boden, cello; Fabio Menchetti, piano)
On the Air: Spirited Theme
Fabio Menchetti, piano
On the Air: Spirited Theme
WSU Solstice Quintet (Sophia Tegart, flute; Keri McCarthy, oboe; Shannon Scott, clarinet; Martin King, horn; Jaqui Wilson, bassoon) 
On the Air: Heroic Theme
WSU Brass Quintet (David Turnbull, trumpet; Ashley Swanson, trumpet; Martin King, horn;  Sarah Miller, trombone; Turner Gray, tuba)
On the Air: Spirited Theme
WSU Jazz Northwest (Dave Turnbull, trumpet; Horace Alexander Young, alto saxophone; Greg Yasinitsky, tenor saxophone; César Haas, guitar; Jake Svendsen, piano; David Bjur, bass; Darryl Singleton, Latin percussion)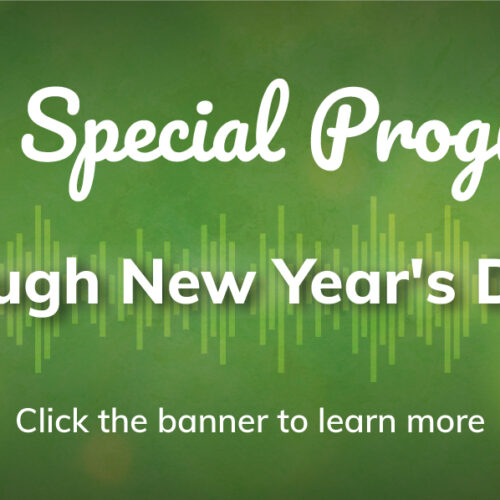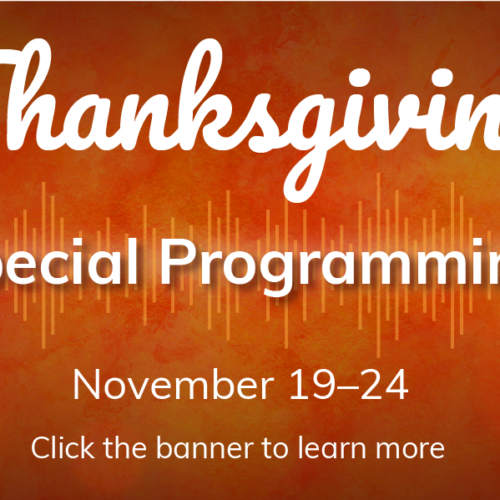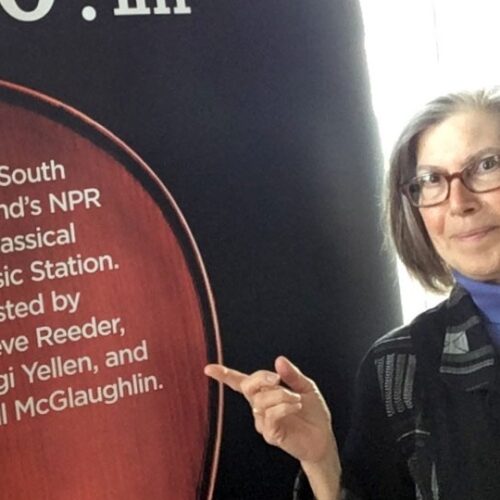 This week, we are saying goodbye to longtime classical music host Gigi Yellen. For more than ten years, Gigi has delighted NWPB listeners with music and commentary, and contributed to many more projects and initiatives. You can read or listen to her work on the Music and Culture page. We wish Gigi a happy retirement, and all the best on her next chapter. Gigi sat down with Anjuli Dodhia to reflect on her career and her time at NWPB.  Continue Reading Gigi Yellen Reflects On Her Time At NWPB