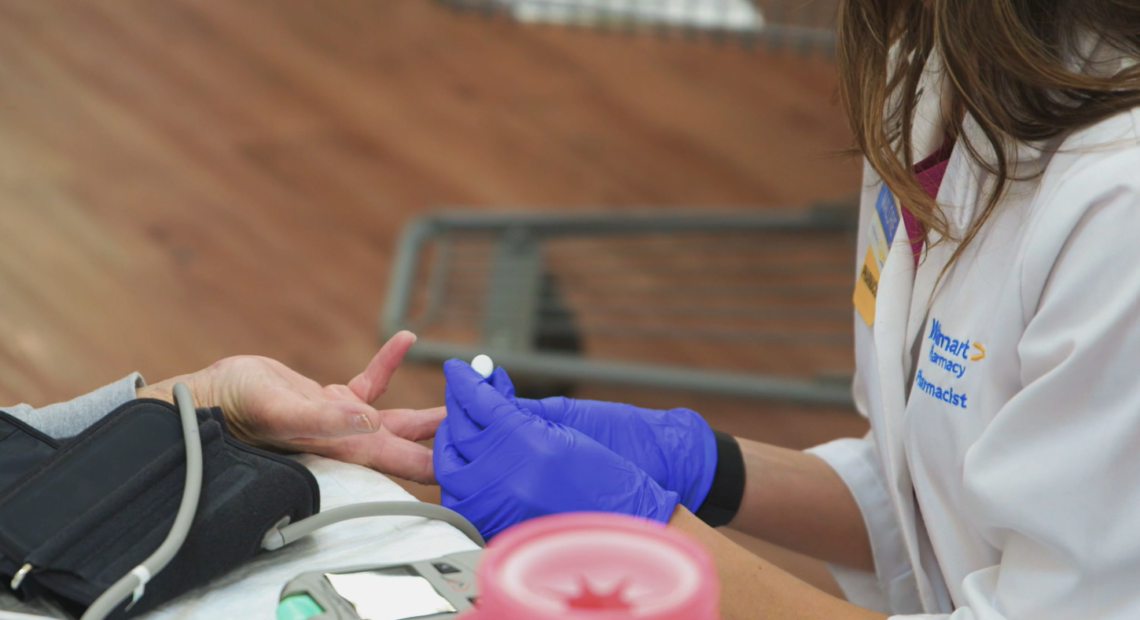 Walmart Pharmacies to offer free screenings for 'Wellness Day'
Walmart Pharmacies will host their first, "Wellness Day" of the year from 10 a.m. to 2 p.m. on Saturday, Jan. 14. Customers will be able to receive free screenings for glucose, cholesterol, BMI and blood pressure.
Select stores will also offer vision screenings, in-store giveaways and demos of nutrition, lifestyle and wellness products.
Immunizations for influenza, measles, mumps, pneumonia, tetanus, HPV, rubella, varicella (chicken pox/shingles), whooping cough, and more, are also available. Pharmacies will also offer no-cost-to-patient COVID-19 vaccines.
"These free screenings and affordable immunizations provide not only valuable insight but also valuable protection against illnesses that become common during the winter season," said Kevin Host, Walmart's senior vice president of pharmacy.