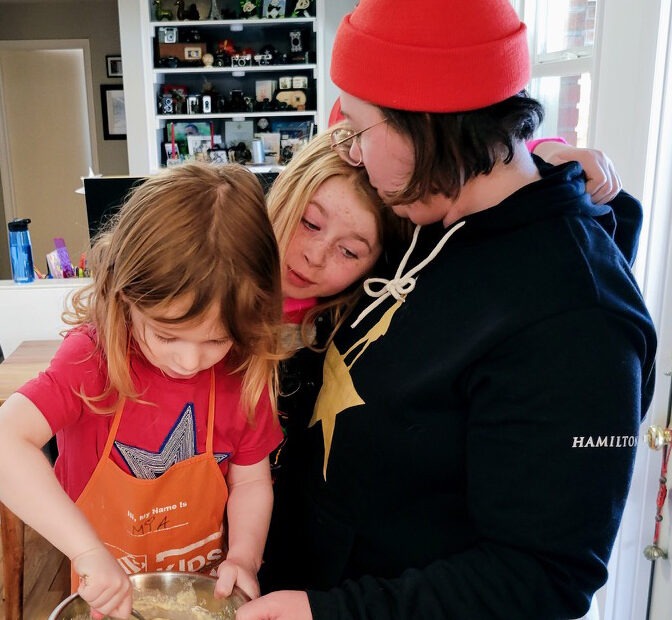 How the Supreme Court abortion ruling is changing the Northwest: What you may have missed
In the months following the overturning of Roe v. Wade, many people — including patients, health care providers, and abortion rights organizers — faced extreme changes in their lives and livelihood. These are some of the changes that took place in our region since then.
In the years before the Supreme Court's 2022 decision on abortion, the Idaho Legislature had already passed multiple trigger laws that stood poised to ban abortion and criminalize providers who perform them.
When the U.S. Supreme Court issued the Dobbs decision in June of last year, Idaho ended up with some of the strictest abortion laws in the country. Both anti-abortion and abortion rights advocates in Idaho and surrounding states had started making plans months before.
Hannah George, a Boise mother of two, said in an interview last spring that she was looking into sterilization after hearing news of the leaked Supreme Court opinion on Dobbs v. Jackson Women's Health Organization.
George, who previously suffered two miscarriages, said she worried what could happen to her children if she had a third and doctors delayed treatment for fear of legal, professional and financial repercussions.
"I think about if this had happened in 2016 [when I had a miscarriage.] Like, what would the doctor do?" she said. "The doctor literally came into the ultrasound room and rushed me across the street to the hospital. The surgery had to happen in like, the next 20 minutes, or I was gonna die."
In Washington, the state legislature passed House Bill 1851 last year to expand the number of medical professionals authorized to perform abortions.
According to the Northwest Abortion Access Fund, which provides assistance for travel and other expenses to pregnant people seeking abortions, total practical support service costs increased from $413,057 in 2021 to $902,232 through Nov. 15 of last year.
Last September, the University of Idaho sent a memo to its staff advising them to avoid language that could be seen as counseling in favor of, or referring for, abortion based on the No Public Funds for Abortion Act.
While the university later sent "clarifying points" to staff saying UI's policy had not changed, some professors and students said the memo had a chilling effect on classes that discuss issues like abortion and contraception.
Malachi Witherwax, a UI student working for the university's peer-assisted study program, said a professor in one class had opted to give all students the same grade on an assignment related to contraception to avoid any possible perception of bias.
While the university's legal counsel summarized the memo as guidelines to help staff understand their rights and liability, Witherwax said they worried the laws in question could be weaponized against professors and student staff — even if those accusations were unfounded.
"I'm sure as hell not going to talk about it," they said.
In Idaho's legislature, House Bill 2, sponsored by Rep. Bruce Skaug (R-Nampa) would seek to penalize so-called, "sanctuary cities" that refuse to investigate people for criminal abortions by withholding state sales tax revenue.
The bill comes after the City of Boise passed a resolution last July to not use city resources to investigate abortion cases.
This report is made possible through a partnership between Northwest Public Broadcasting, the Lewiston Tribune and the Moscow-Pullman Daily News.