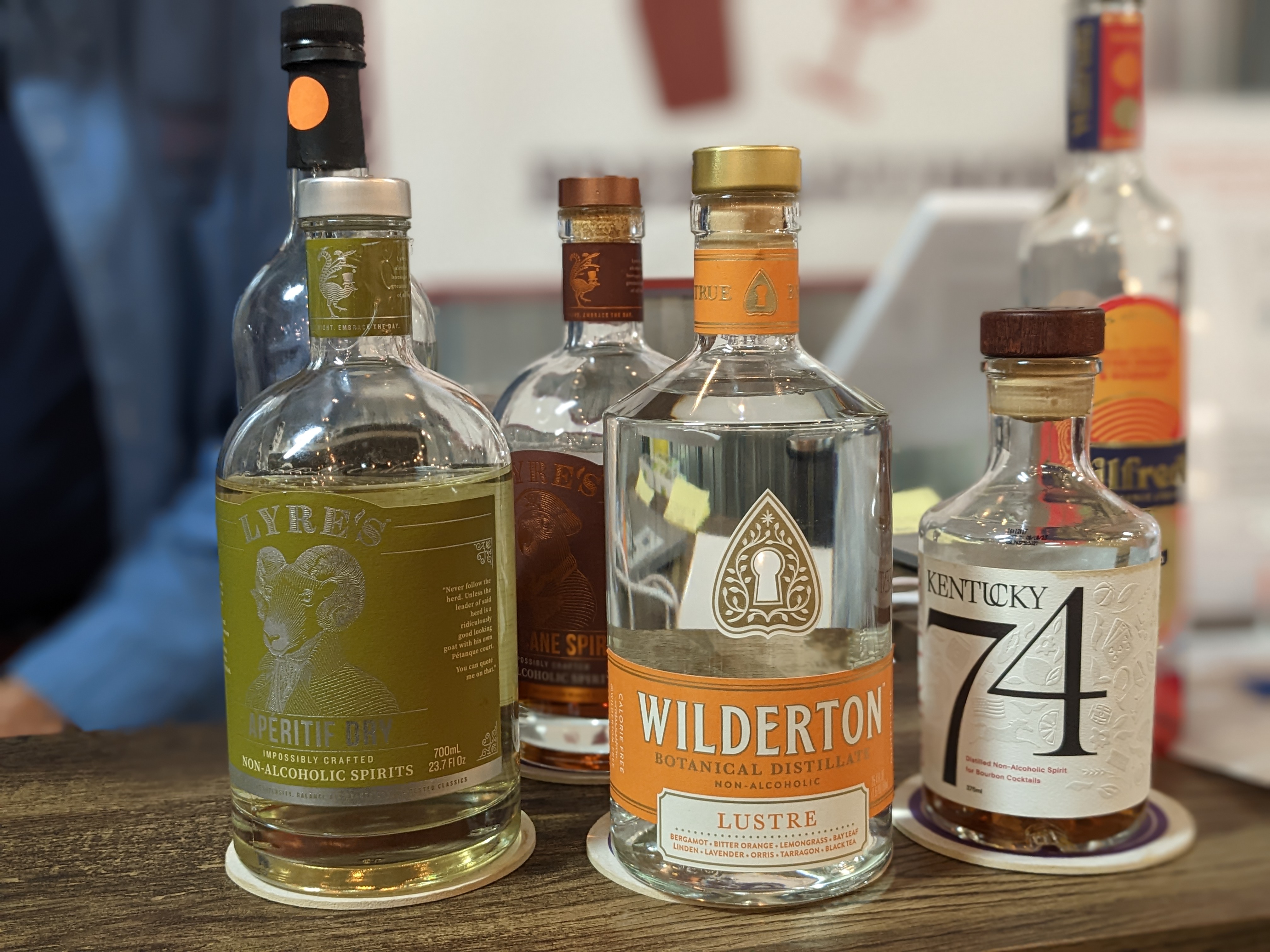 The business of alcohol-free booze is buzzin'
Founding Distiller of Wilderton, Seth O-Malley, leads me down the stairs of the basement brewery in southeast Portland, where he crafts what he calls, "botanical spirits."
"We are using a craft spirits approach that was honed and seasoned and created in the context of creating alcohol. But we are also innovating upon those and adapting those to this brand new category," he said.
O'Malley stands near a wall covered in small shelves filled with spices.
He pours a sample of a fragrant, herbal-tasting liquid with a spicy finish. It's something designed to add zest to a non-alcoholic cocktail.
"The data supports that Millennials are drinking less than Gen-Xers, and Gen-Zers are drinking a lot less than Millennials," said O'Malley. "We're still trying to figure out exactly what the forces are that are in play there. But we are constantly just bowled over by the amount of interest in this category."
And it's not just younger generations jumping on the non-alcoholic beverage trend.
Erin Tierney works as a nurse in Eugene. She's taking part in Dry January, where participants try to avoid or reduce alcohol consumption for the month.
For her, having a drink at the end of the day is a ritual. That's why she says for Dry January she needed to find some non-alcoholic options.
"I have a stressful job. So when I come home from work, and once I get my child to go to bed, it's like my unwinding is: have a beer and sit down," she said.
But now, people like Tierney have more alcohol-free drinks to choose from, thanks to an uptick in popularity in the last decade. That's according to research by Ruiying Cai, an assistant professor at Washington State University's School of Hospitality and Business Management.
"I think the restaurants, if they want to attract customers, they definitely want to provide more non-alcoholic options," Cai said.
Cai said whether or not an establishment has non-alcoholic drink options is becoming an increasingly important deciding factor for consumers on where to dine.
While the statistics also include soda, Cai says that in the U.S. and Canada, sales of non-alcoholic drinks are set to surpass spirits sometime in late 2024 or early 2025.
Over in Seattle, another booze-free business is also taking off.
"It's really hard. Not drinking alcohol in a culture [where] everything is about alcohol, especially when you're an adult," said Jessica Selander, the founder of Joyus Non-Alcoholic Wines. She just celebrated 17 years of sobriety, and says she'd like to keep it that way.
But the stuff she's brewing is not just fancy grape juice. The non-alcoholic wine produced at Joyus goes all the way through the regular fermentation process. At the end, wine scientists extract the alcohol.
Over in Kennewick, Kindred Spirits specializes in zero-proof drinks.
"During COVID, we just found we were drinking too much. And last fall, we just decided we didn't want to continue down that path," said Mary Aspinwall. "So we decided to quit drinking altogether. And we started looking at alternatives out there."
Aspinwall and her husband, Chuck, say they were having a hard time finding alcohol-free drinks locally. So they set up Kindred Spirits, their non-alcoholic beverage store, at the Kennewick Public Market.
They sell wine, spirits and beer—all without the booze. They even offer tastings.
Meanwhile, in Eugene, Nurse Tierney says replacing her regular beer with a non-alcoholic brew is helping her drink less. And even though it's only been a couple weeks, she says both her health and sleep are improving.
"What Dry January does is sort of gives you an introspective on your relationship with alcohol," she said.
Now that there are so many options, Tierney says she's going to keep trying to find healthier ways to wind down.