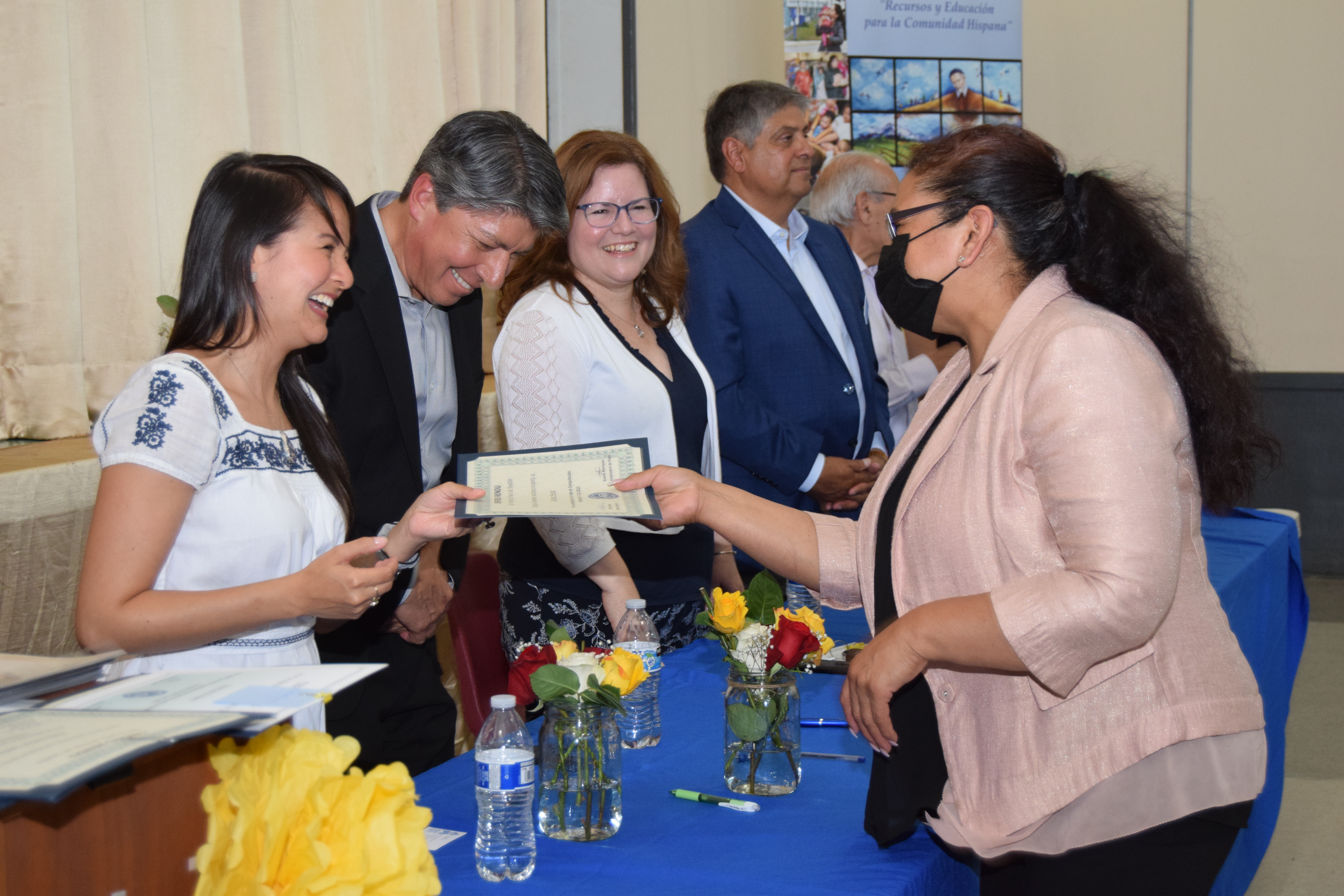 Plazas Comunitarias to help Hispanic immigrants in Yakima complete their basic education
Age is not an obstacle for Hispanic immigrants wanting to complete their basic education. Now, the Mexican government is partnering with local organizations to offer an adult education program in Yakima. The program seeks to give families the tools to improve their lives.
Adult immigrants who speak Spanish and have not completed elementary or middle school in their home countries, can now attend the Plaza Comunitaria program at West Valley School District in Yakima.
Minerva Pardo is the migrant program coordinator for the West Valley School District.
"We help those adults that did not have an opportunity to finish elementary school or secundaria to get an official document that says they have completed those levels," said Pardo.
Pardo says students receive class materials they can follow at their own pace and says tutors assist students in their learning process.
With their certificates, graduates can achieve other goals, says Pardo.
"We can connect them with another organization that can support them to finish their GED, which is the equivalent to [a] high school [degree]," Pardo explained.
The Mexican National Institute of Adult Education (INEA in Spanish) and the Institute for Mexicans Abroad (IME in Spanish) coordinate the program. The Consulate of Mexico in Seattle connects both agencies with schools, churches, non-profit organizations and other institutions that want to offer the program in Washington state.
Diana Oliveros is the Consul of Community Outreach at the Consulate of Mexico in Seattle. She says the educational program aims to have a major impact on students' lives.
"Plaza comunitarias could be an asset for communities to achieve better livelihoods and, in general, improve the wellness that they can provide to their families," said Oliveros.
Pardo agrees, saying the program is a good tool prepare for constant changes in industries such as agriculture and warehouse work.
"It's really important because technology and so many other advances are removing people from their jobs," Pardo said. "They are implementing some robots and they're [using] technology, and human power will no longer be needed."
Helping their kids with school can be another motivation for adults to attend.
"You hear from them, 'Gosh, I wish I had that knowledge. But I didn't finish elementary school,' or, 'I didn't finish secondaria so I don't know how to help my child,'" Pardo said.
Pardo says that if parents are better prepared, academic-wise, to support their children, the children benefit as well.
Mexican nationality is not a requirement, Oliveros says.
"It's very often to have people from Guatemala, Honduras, El Salvador, Colombia, attending classes comunitarias, says Oliveros. "All of them will receive a certificate of completion, either a certificate of primaria or secondaria," she said.
According to Oliveros, Plazas Comunitarias programs have existed in the United States for decades. There are eight in the state, mainly in western Washington. She says the program has not been offered in central Washington for about seven years.
Expanding the program to central and eastern Washington will require more organizations willing to offer the program, organizers say, adding that more volunteers are needed to support would-be students in the learning process.