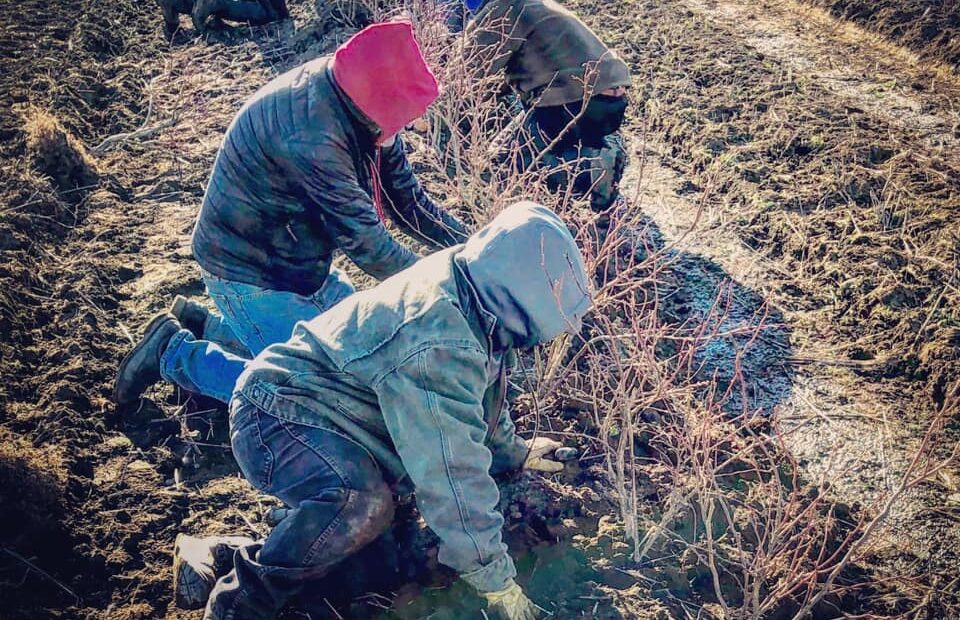 Growers look for seasonal exemptions to overtime pay
Only a year after Washington law gave farmworkers the right to earn overtime, state lawmakers are discussing the issue again. If legislators pass Senate Bill 5476 and House Bill 1523, agricultural employers could choose 12 weeks each year when farmworkers could work up to 50 hours without getting paid overtime wages.
Edgar Franks is the political director of the farmworker union, Familias Unidas por la Justicia. Franks says the original overtime law was the result of extensive negotiations.
"Workers had to give up a lot, the employers had to give up a lot, and we thought that we had a bill that was fair," said Franks. "[Now if] they're trying to get out and exclude and create agricultural exceptionalism, then that's not right."
He said mandatory overtime pay just started to get implemented in the state.
"We're still not getting the full benefits of overtime because of the phasing period that was negotiated. And now employers want to determine and get out of a lot of the overtime things," he added.
Fair pay translates into farmworkers' health and well-being, Franks said.
But growers' representatives say overtime pay flexibility is crucial to protect the industry. 
Jon DeVaney is the President of the Washington State Tree Fruit Association.
"The employees and the employers would have some predictability. They would have some flexibility to work a little bit longer days when the weather and harvest conditions, for example, demanded it. But you would not have an unlimited exemption, as existed before," said DeVaney.
The weeks when the employer expected to have a higher demand would be designated in advance, and could not be changed, said DeVaney. He also insisted that overtime pay is a challenge for growers.
He said weather conditions are unpredictable, and present a lot of challenges in managing the labor force and compensation.
"If you have frost coming the next day, the weather is predicting that it's going to freeze and you will lose your crop if you do not pick it today," said DeVaney. "The fact that you had to do a mad scramble to complete harvest before one of those weather events — hail or snow or frost occurs — doesn't increase how much you can sell it for."
Public hearings on the legislation in the Senate Committee on Labor & Commerce are scheduled for Feb. 9 at 8:00 AM.