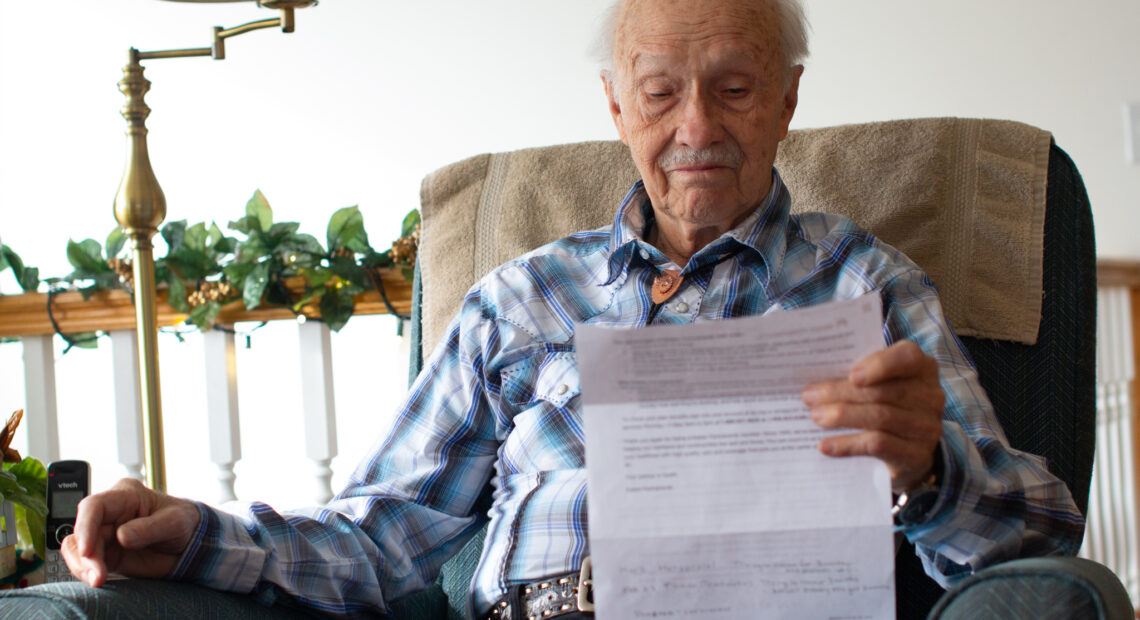 Kaiser Permanente customers discover new requirement to fill prescriptions via mail-order
For four years, Kathryn Jackson has been filling prescriptions at her local pharmacy with no problems.
Recently, Jackson and other Kaiser Permanente customers with prescriptions for maintenance medications received notice from the company that they would need to switch to the company's own mail-order pharmacy for refills if they wanted their prescriptions covered.
The letter, dated Feb. 1, states, "Your plan allows you to fill one prescription for maintenance medication [a prescription you take on a regular basis] at a network pharmacy. You will need to obtain your next refill from our mail-order pharmacy or at a Kaiser Permanente pharmacy."
For Jackson, the closest Kaiser Permanente pharmacy would be in Spokane — a 90-minute drive. But she's skeptical about mail-order pharmacy, especially living several miles outside the city limits of Moscow.
"My mailman also tends to leave my mailbox open, and I found my mail all over the road. One time, there was a legal letter to one of my sons, and it was in the ditch for several months getting wet," she said. "So, I just prefer picking it up safely [at Safeway]. But I guess now that's not an option for me."
Jackson, whose thyroid was removed because of cancer years ago, relies on a hormone replacement drug to help regulate her metabolism. 
Although the plan allows refills in advance to avoid skipped days, some patients who receive their medications by mail, especially in rural locations like Jackson, have reported delays.
A scan of the first page of the letter Kaiser Permanente sent to many of its customers in early January, advising them they must fill maintenance prescriptions via mail-order.
A scan of the second page of the letter Kaiser Permanente sent to many of its customers in early January, advising them they must fill maintenance prescriptions via mail-order.
Kim Frum, a strategic communications specialist at the United States Postal Service, wrote in a January email that USPS was looking to fill as many as 1,000 positions across Washington.
"We have many unfilled positions across both states of Washington and Idaho," she wrote in the email. "The need is especially urgent for mail handlers, clerks, and mail carriers. Our goal is to hire several hundred employees across Idaho in the coming months."
According to a statement from Kaiser Permanente, 97% of refill prescriptions in Central and Eastern Washington are delivered within two to three days.
According to the statement, "In the rare event a member's prescription does not reach their home, a specially trained pharmacy staff member will work with the impacted member to assist with a time sensitive supply of medication at a network pharmacy."
Kaiser declined to respond to follow-up questions regarding details of the company's new guidelines, whether patients received any notification before the change or how many customers are being affected.
Jackson doesn't remember getting any emails or letters explaining the change, she said. She also checked her patient portal on the company website and didn't find any notices regarding the switch to mail-order pharmacy.
If she'd known of the change before open enrollment, Jackson said, she might have chosen a different provider.
"I thought, 'Well, I have a lot of options for health care through my employer, and maybe I'll just change it.' But that open enrollment only happens the month of November. So, now I have to wait almost a whole year if I want to change," she said. "If it's not working for me, it's gonna be a long time before I can change to another provider."
Though some people may like getting their prescriptions mailed, Jackson said, she's bothered by the lack of choice.
"I don't like people telling me that I have to do something, I like to have options. So, in this case, I feel like they're taking that freedom away from me," she said.
Lee Hadwiger, a retired Pullman resident, has been with Kaiser for roughly 10 years. He said he got the same letter that Jackson did a few days ago.
Hadwiger, who is 89 years old, said he was shocked to learn his insurance could insist he only use its own pharmacy or mail-order service. He's been using Sid's Pharmacy in Pullman for years and would have preferred it stay the same.
"It's been very good because I can phone in to the pharmacy, and within the afternoon, usually, they have the drug ready," he said.
Hadwiger has two heart medications and relies on a blood thinner. Mail service is fairly regular at his Pullman home, he said.
Mostly, Hadwiger said he's not looking forward to setting up a mail-order pharmacy. He said he doesn't use a credit card often (usually using his daughter's when he needs to) and doesn't want to use his debit card for online payments because he worries about his information being stolen.
"When you get to be a senior, you want to kind of make things simple, rather than make things complex," Hadwiger said.
For some customers who have disabilities or are 65 or older, there may be other options, said Chriss Locker, a certified pharmacy technician at one of the local pharmacies in Moscow.
Medicare Part D, Locker said, must offer a refill option in a customer's region.
"It doesn't necessarily have to be a pharmacy of their choosing, but it has to be within their region. There has to be somebody in-network," Locker said.
People are also entitled to fill their prescription locally if their medication through the mail is delayed, Locker said.
Generally, insurance companies won't cover a prescription at a local pharmacy that they've already paid for through a mail-order service, Locker said. But if that prescription is late, insurance companies can't flat-out refuse to cover needed medicine.
"It's important for people to understand that even if their mail-order pharmacy won't fill meds for them on time, there are other options," Locker said. "They just need to call a pharmacy where they filled in the past, any pharmacy really, and we can coordinate with the doctor and get them covered."
Sun may be contacted at [email protected] or on Twitter at @Rachel_M_Sun. This report is made in partnership with Northwest Public Broadcasting, the Lewiston Tribune and the Moscow-Pullman Daily News.