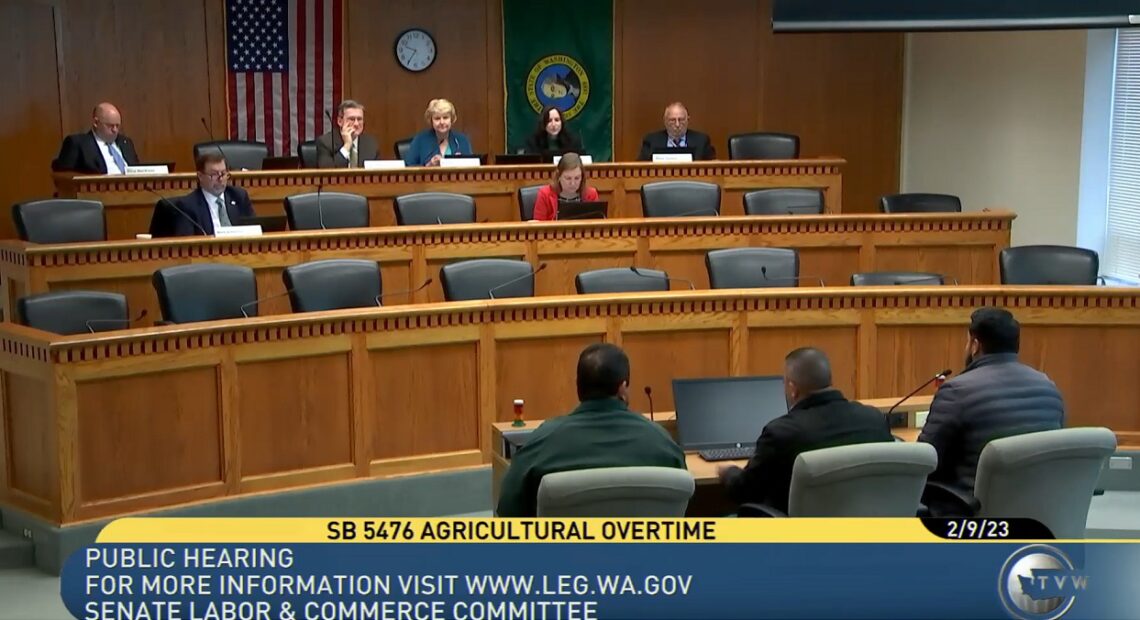 Thousands testify at legislature public hearing for agriculture overtime bill
Thousands of farmworkers, advocates and farmers testified at the Washington Legislature on proposed Senate Bill 5476 that seeks to modify the agricultural overtime law caps. Testimonies showed farmworkers want to work more hours but also revealed they need better understanding of what the proposed bill involves.
The bill seeks to authorize agricultural employers to select 12 weeks each year when employed workers will work up to 50 hours each week before overtime wages will apply.
The bill reads that employers, "must provide an annual initial disclosure of a good-faith estimate of the selected 12 weeks to its employees at least 30 days in advance of the first expected week, or upon hiring for those who start work fewer than 30 days in advance."
The bill would change the current 40 hours cap the current law set up for agricultural overtime.
Republican Senator Curtis King is one of the bill's sponsors.
"When you think about farming, farmers don't control the weather. Farmers don't control the prices that they get for the products that they produce. We need to do something," said King.
Jaime Reyna manages an orchard in Ellensburg. He says they are not against paying overtime but need some flexibility.
"If I pay 20 hours of overtime to every guy I have, I'm gonna go broke. We're gonna go out of business," said Reyna.
Lucy Madrigal is a promotora for Community-to-Community Development in Skagit County. She is against the bill and does not believe employers lack the funds to pay overtime.
"How is it possible for a company to make millions of dollars and not be able to pay those who are giving them that money?" asked Madrigal.
The bill won't change the usual number of hours agricultural employees work each week. But the bill does confuse some workers.
During the bill's public hearing, the legislature heard at least 2,000 testimonials and lawmakers will now decide if the proposal moves forward.