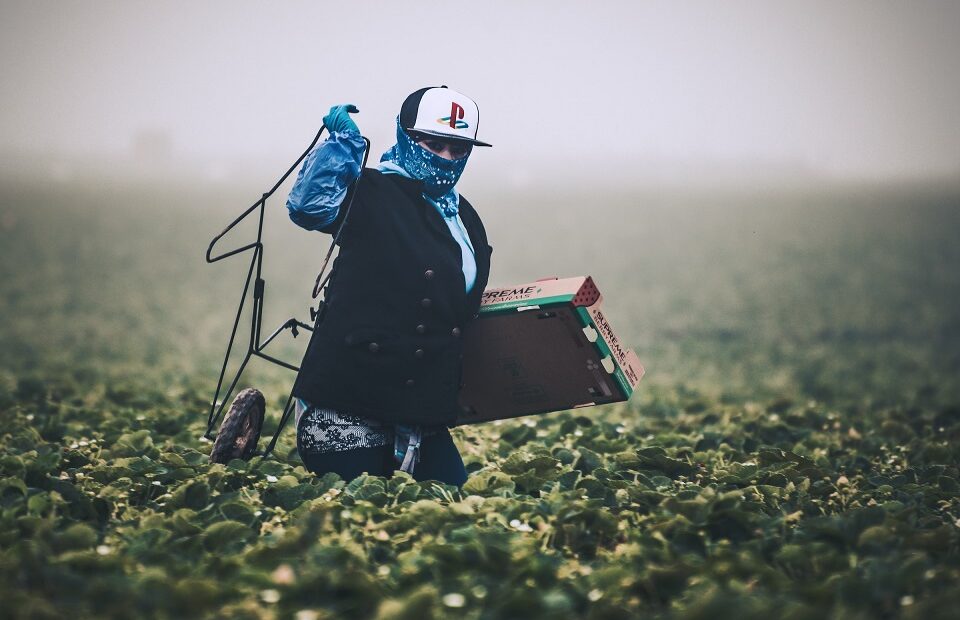 Farmworkers don't always notice their own mental health struggles
Farmworkers are among those disproportionately affected by stress and anxiety. Researchers and health care providers also say the pandemic increased economic struggles and job pressures. Still, agricultural workers are not always aware that their work could impact their mental health. 
When researchers ask farmworkers if they are feeling stressed or anxious, they usually say no, said Elena Austin, a researcher at the University of Washington Pacific Northwest Agricultural Safety and Health Center (PNASH.) She is part of the Stress & Anxiety in Latino Farmworkers (strAW) project.
"A lot of times mental health and anxiety is being expressed as physical symptoms. So tenseness, like tense neck, muscle pains, muscle soreness, difficulty sleeping," said Austin.
StrAW explores the impact of working conditions on agricultural workers' mental health in Washington state, explained Austin.
"We are casting a larger net to ask in more detail about their workplace experiences, their access in the workplace to resources that can make them physically safer, as well safer psychologically," said Austin. 
The physical demands of a job, work pressure, lack of health insurance and not having a contract can cause farmworkers to feel under stress all the time, said Community-to-Community Promotora Lucy Madrigal. 
Dr. Phillip Hawley is the Primary Care Behavioral Health director for the Yakima Valley Farm Workers Clinic. He said the pandemic and other factors also amplified mental health issues. 
"We've seen stress really compile across the board. We have families who are already kind of right on that edge of not having enough money," said Hawley. "Sometimes the first things that come off the budget are the fun stuff, and that can really lead to our stress building up and can lead to other problems too."
According to a California Institute for Rural Studies report, called the "COVID-19 Farmworker Study (COFS), medical care costs, loss of salary and fears of job loss are the main factors that prevent farmworkers from looking for health care in Washington state. 
The COFS report also found that not having sick days at work and fear of government authorities can be other barriers to seeking care.
Hawley said in Central Washington, the need for behavioral health remains tremendously high.
"We actually saw a little bit over 9,000 people in 2022, and that came out to a little bit more than 14,000 visits," said Hawley.
But access to these services in Central Washington is limited, Hawley added.
"We're seeing a lot of people come to the primary care clinics to start to have these conversations while they're trying to get connected to other services. In some cases, they don't have access to those, due to either insurance issues or financial or transportation barriers."
Hawley said Hispanic and Native American populations of all ages are, generally, the most impacted. But because of the culture of many of these communities, it is more common to see adults seeking help for their children rather than for themselves.
"So many times, we do see children who are brought in when they're experiencing depression or anxiety symptoms. Sometimes adults either are not quite ready to have those conversations about themselves, or they want to prioritize getting their kids help before they start to think about their own health," said Hawley.
According to the UW Latino Health Center, 38% of Hispanic or Latinx adults report poor mental health.