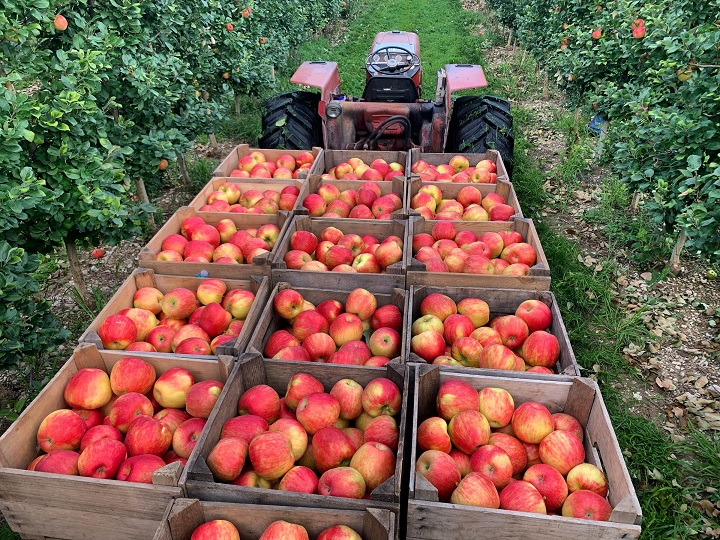 WA agricultural overtime flexibility bill will not advance this legislative session
Senate Bill 5476, designed to authorize agricultural employers to select 12 weeks per year when overtime wages would not apply until workers worked more than 50 hours, has not advanced in the Washington Legislature.
Andrea Schmitt is a staff attorney at Columbia Legal Services. She said the proposal was not advanced before the Senate's Feb. 17 cutoff deadline, which was the last day to pass bills out of committees to the floor. However, Schmitt did say the bill could be reconsidered within the same two-year period.
"This bill did not advance out of the Senate Labor Committee before that date. In popular parlance, it's dead for this legislative session," said Schmitt. "Now, this is a biennium, and we're in the first year of the biennium, so this bill will still exist in the second year of the biennium."
Farmworkers are feeling optimistic that the proposed bill has not moved forward. Still, they know they will have to keep fighting to maintain their right to overtime, said Edgar Franks, political director of Familias Unidas por la Justicia, one of the organizations involved in the overtime negotiations.
"We recognize our position and the interests of the industry and we will defend our interests as well, because we think that the well-being and health of the people is more important than profits," said Franks.
In an email statement, Jon DeVaney, president of the Washington State Tree Fruit Association, said that while producers are disappointed, they also, "are pleased that the hearing allowed the Legislature to hear directly from farmworkers who are dealing with some of the unintended negative consequences of this policy change."
DeVaney said the industry is expected to struggle to afford to pay overtime.
"Unfortunately, we do expect farmers and farmworkers to continue to experience difficulties this year as crops are expected to be larger than in 2022 (when the cherry crop was 30 percent and apples 20 percent below 2021) as the threshold for time-and-a-half overtime is 48 hours in 2023."
"There will be even more evidence for the need to address this issue in the coming months," DeVaney said, adding that the association is looking forward to further discussions with legislators.