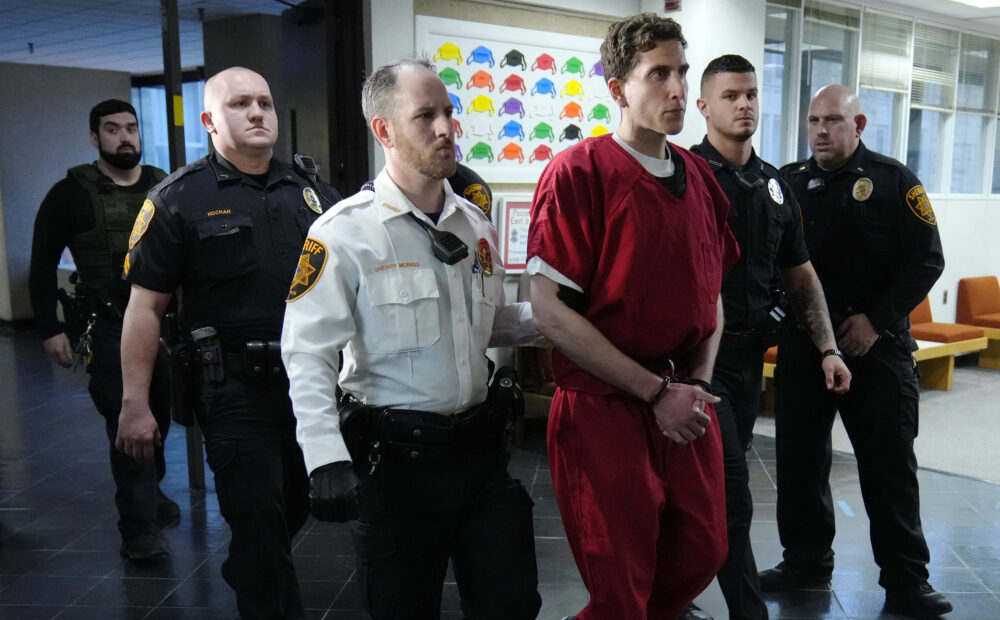 Warrants reveal knife and black masks were seized from Kohberger's parents' property on day of arrest
New search warrants were unsealed Thursday in the case of the four students stabbed to death in Moscow. 
According to the warrants, authorities searched Bryan Kohberger's parents' residence, and his car within hours of his December arrest in Pennsylvania.
The unsealed search warrants reveal items seized by investigators included a knife, black gloves and black masks. 
Officials also seized guns, computers and a cell phone in their search. A book was also taken from the residence, with an "underlining on page 118," according to the search warrants.
According to an affidavit released by authorities in early January, one of the surviving roommates remembered seeing a man in a black mask and dark clothing walking through the house in the early morning of Nov. 13 when the stabbings took place.
A white Hyundai Elantra was identified on surveillance footage in the area around the time the crime took place. The vehicle description ultimately led police to Kohberger's car of the same model at his home on the Washington State University campus – less than 10 miles from the crime scene.
The house where the students died was given to the University of Idaho by the owner. University of Idaho Senior Director of Communications Jodi Walker confirmed the house will be demolished and says the university is working with students to memorialize the four killed in the November attack.  
Kohberger's evidence hearing is scheduled for the last week of June.