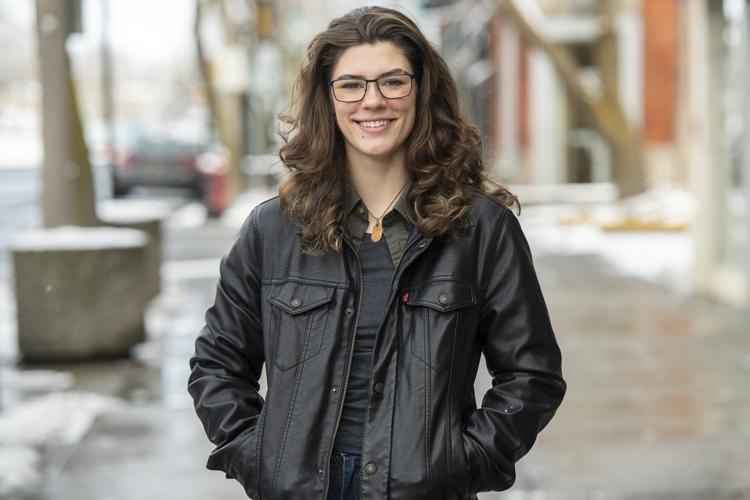 What we learned from COVID: Delaney Snaadt
When COVID-19 reached the Inland Northwest, few people could have predicted its profound changes. NWPB's Rachel Sun interviewed local residents about how the pandemic changed their mental health, lives and perspectives. This is the second in a four-part mini series.

Delaney Snaadt was 18 years old and a freshman at the University of Idaho when she heard the university was canceling in-person classes. She remembers getting an email from the university while with her friends.
"I think I was the one that read the email," she said. "I remember all of us sitting in the car and reading it aloud, and all of us being like, 'What are we gonna do?'"
Snaadt struggled in online classes, she said.
She also had trouble growing her social circle as she was cut off from many of the formative college experiences other students before her might have had.
"I kind of stopped maturing there for a minute, just because I got stuck in that freshman year," she said. "Everything just stopped."
Snaadt also struggled with depression for most of the pandemic, she said. Online therapy was also harder for her than the in-person sessions she was used to. 
"I had to make a lot of really conscious choices about taking care of myself and not just wallowing in despair in my room," she said. 
There were also some positives, Snaadt said. She also had more time to reflect and learned to let go of some of the perfectionism in school that had held her back from experiences in the past.
Snaadt spent more time reflecting on herself and her feelings, she said, and going on walks or doing other activities by herself to fill the time.
"It was nice to just be a person, if that makes sense. I think we get caught up a lot in, like, needing to go to work, and make money and needing to do all of these things," she said. "Getting out of that, like, 'We need to always be producing something' and just being able to sit and relax and be with yourself."
Snaadt, who is majoring in wildlife resources, also began working as a wildland emergency medical technician during the pandemic. The experience made her a more empathetic person, she said, and better at approaching and understanding people whose experience is different from her own.
"That's definitely something that I don't think I would have done without the pandemic," she said. "So it definitely has made me a lot more empathetic."