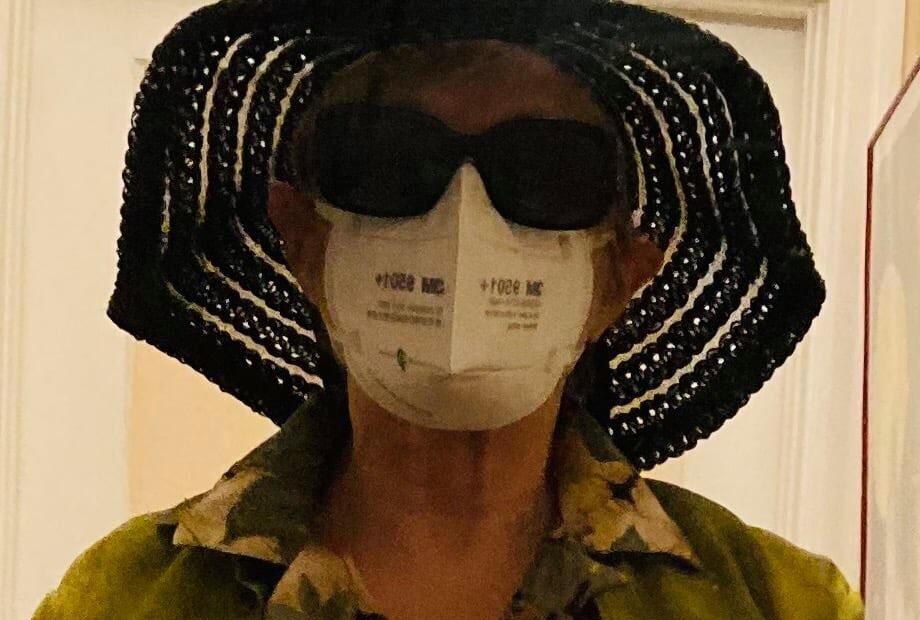 What we learned from COVID: Nancy A. Hansen
When COVID-19 reached the Inland Northwest, few people could have predicted how profoundly it would change their life. NWPB's Rachel Sun interviewed local residents about how the pandemic affected them. This is the last of a four-part mini series. 
Nancy A. Hansen first became aware of the COVID-19 pandemic during a stop at a local thrift store, she said.
"Thrifters were wearing masks, and I thought, 'Oh, that's different.' And then in a few days, I saw notices in the Tribune, and then, you know, very soon, we had such an outbreak," she said. "I thought, 'This is really serious.'"
Hansen had been on Social Security for a few years before the pandemic hit, she said. But COVID-19 made her more aware of her mortality.
"I really thought, 'I'm in great health, and I could do so much and I'm strong, and I work out and you know, I'm gonna live 30 more years,'" she said. 
That that soon changed, she said. Even taking precautions such as masking and vaccines didn't always guarantee safety. Some peers did both, she said, and still died of COVID-19.
"I'm a senior, very active senior, but it kind of really opened my eyes to my own mortality," she said. 
Early in the pandemic, Hansen said she started being hyper-aware of the people around her because of that risk. She felt vulnerable, and she felt angry.
Over time, Hansen said she felt herself becoming more adaptive. She set her will in order, cleaned her home and learned how to do basic home repairs.
Her increased awareness of her mortality also made her more mindful, Hansen said, and appreciative of friends whom she reconnected with over social media.
"Some of them, we just became very close," she said. "[We shared] paragraphs and paragraphs of what's going on," she said.
She also learned to be more patient than she had been in the past, Hansen said. She's better equipped to deal with things that used to upset her more, such as aggressive drivers or a neighbor revving a car engine in the early morning.
"I've really become more spiritual," she said. "Not necessarily religious, or dogma, but I've become more kind to myself and others."
This report is made possible by the cooperative agreement with NWPB, the Lewiston Tribune and the Moscow-Pullman Daily News.