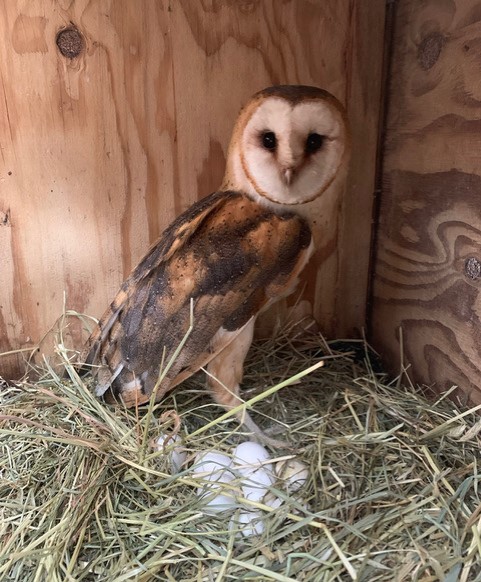 More wildlife rehabilitators needed in the Northwest
Spring and summer are the busiest times of year for wildlife rehabilitators. But there are only seven wildlife rehab centers in Eastern Washington, including Washington State University.
Marcie Logsdon is a wildlife veterinarian at WSU. The shortage of rehabbers is severe in spring and summer because veterinary clinics that rehab wildlife part-time are busier caring for pets, she said.  
Fewer providers serving this large region compounds the problem, Logsdon added.
"We also treat animals from Idaho and occasionally from Oregon as well, making sure everything is okay as far as permits and state lines go," Logsdon said. "We are getting animals from the Tri-Cities, from the Walla Walla area, from Spokane or even north of Spokane."
Logsdon said she is hopeful more Eastern Washington residents might be interested in becoming wildlife rehabbers. 
In Eastern Oregon, there are also fewer rehabbers than on the west side of the state.
Lynn Tompkins runs Blue Mountain Wildlife in Pendleton. One of the challenges of wildlife rehabilitation is running an organization of mostly volunteers, she said. 
"We need help with transport, we need help with funding to purchase food and medical supplies," Logsdon said. "We also need help on site treating and taking care of animals."
While the main rehab center is based in Eastern Oregon, Tompkins also established a site in Benton City, Wash., in 2006. Her Eastern Washington center rehabs mostly raptors and owls, which often nest in haystacks. 
While Oregon has tighter restrictions, the requirements to be a rehabber in Washington includes six months or 1,000 hours of volunteer work at a wildlife rehabilitation center. 
To fill the void of volunteers, Logsdon and Tompkins said people can make a difference by transporting animals who need help to rehab centers in the Northwest, where they can get the care they need. 
"We do what we can, but we don't have enough volunteers here or enough paid staff here to go out and collect the wild animals. For the most part, we rely on the public and good Samaritans to bring them to us," said Logsdon. 
Those interested in volunteering can contact their nearest wildlife rehabilitation center.