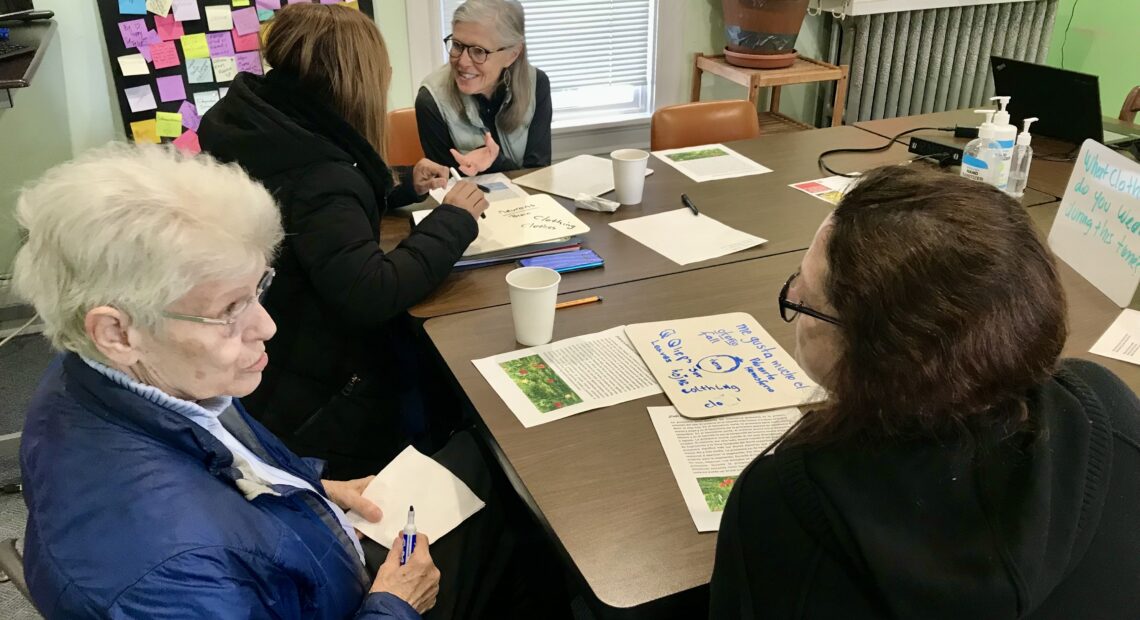 Language exchange program brings communities together in Yakima
In Yakima, a community-based organization helps Spanish and English speakers to gain confidence and improve their communication skills. A language and cultural exchange program helps people mitigate insecurities experienced when practicing a different language.
Susana Cruz said she feels intimidated when she speaks English in her daily life. But she didn't know her classmates felt the same when they try to speak Spanish.
"I saw them scared, like nervous; like there was discomfort," Cruz said in Spanish.
Talking about one of her classmates, Cruz said, "What made her uncomfortable was that she couldn't express herself in Spanish."
Cruz said their experiences show what many people feel when they speak in a second language, because they don't know how other people will react when they listen to them.
Cruz is part of a language exchange program at La Casa Hogar in Yakima. The program helps native English and Spanish speakers to get self-confidence to express themselves in their second language.
Steve Hill also goes to the class, but he is there to learn Spanish.
"Every day, we interface with people who are Spanish-speaking, and it puts us at a disadvantage, because we can't communicate well," he said.
At La Casa Hogar, participants speak to each other to practice their language skills and learn about each other's cultures.
Carole Folsom-Hill says there is an atmosphere of welcome and mutual support.
"They accept me and then they help me to move to someplace else in my talking or on my thinking. And, they are open to sharing their story," said Folsom-Hill.
Cristina Arellano is the language exchange program coordinator. She says classes go beyond learning a language.
"Here students learn to be more empathetic, they say they want to be more compassionate. They learn about the barriers that Spanish-speaking families face every day," said Arellano in Spanish.
Arellano said English speakers have participated in the program because they work in government, education or other fields and they want to better serve the Hispanic or Latino/a/x majority population.
In Yakima there are other programs, like Tertulia, at the Yakima Valley Libraries, that host open conversation sessions in Spanish.
Francisco Garcia is the Yakima Public Libraries Service Director. He noted in an email that even though Tertulia it is not a language exchange group per se, it helps English speakers to practice their Spanish.
Garcia mentioned Tertulia has taken place virtually once a month, but the libraries want to hold the group in person in the future.