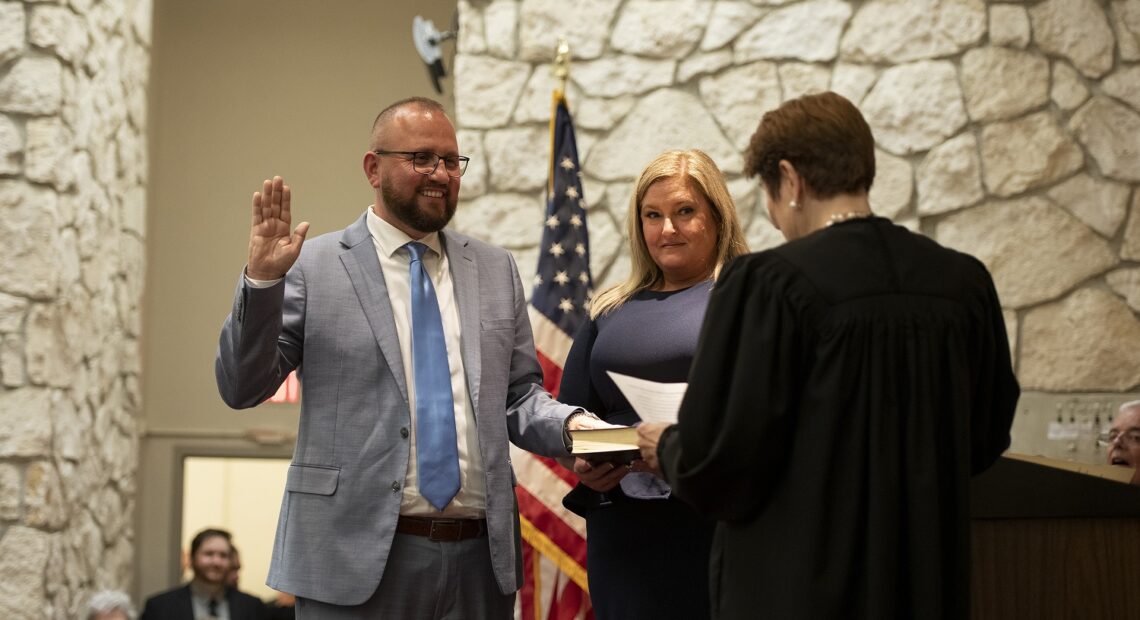 First Eastern Washington judge in the U.S. Court of Appeals for the Ninth Circuit sworn in
Judge Salvador Mendoza Junior is the first Latino in Washington to receive his investiture as a member of the U.S. Court of Appeals for the Ninth Circuit.
Mendoza Jr., who is also the first judge in Eastern Washington to serve in this Court from Richland, was sworn in at a ceremony last week, in an event in which the Pasco High School Mariachi Reyes De Pasco performance paid tribute to his Mexican roots.
Judge Mary Murguia is the chief judge of the U.S Court of Appeals for the Ninth Circuit. She said Mendoza's investiture is historic.
"That's the first judge from this part of the state to be on the Ninth Circuit Court of Appeals. I just wanted the community to recognize that not just benefits our court, but it benefits this district, and the state and the people who live here," said Murguia.
Washington Governor Jay Inslee said Mendoza Jr.'s role is important to preserve a strong and independent judicial system.
"Our democracy is challenged on occasion as it is now, and to have a judge you can count on and always be guided by facts and the evidence and not by ideology is a blessing for the United States, and we have this in Judge Mendoza," said Inslee.
In an emotional speech, Mendoza Jr., a son of farmworkers immigrants, said this new position reflects the challenges, achievements and contributions of immigrant families who look for a better future.
"I feel like this is a proud moment not only for me, but I think for our community," said Mendoza Jr.
Mendoza Jr. also said his achievements are the result of his family sacrifices.
"My parents, my tíos and my tías—who left Mexico for a better life, to escape poverty—they had an incredible drive to succeed and to create a better life for their family," said Mendoza Jr.
"Mom, you have created this opportunity for all of us. And your grandkids, your family are here because of the sacrifices that you made," Mendoza Jr. added.
Mendoza said small acts of kindness can change a person's life and recalled how, as a child, he was helped by others to get ahead. He recalled how difficult it was to get to school on time after working in the asparagus fields when he was a child.
"We'd have to sort of face the attendance secretary [and] say: 'hey, you know, sorry, we're late'. She didn't have to let us in, but every time she did. Those moments of kindness are things that you cannot forget, and her name is Connie Flores," said Mendoza.
Governor Inslee said Mendoza Jr's confirmation has been rewarded by universal acclaim that does not happen all the time and it has been remarkable.
"He has always made sure that when people walk in the courtroom, [it] doesn't matter how powerful you are, or how powerless you are, you're gonna get a fair shake," said Inslee.
Mendoza has been a pioneer in other state courts. He was the first Latino judge on the Benton and Franklin Counties Superior Court bench, and the first Latino federal judge in Eastern Washington.