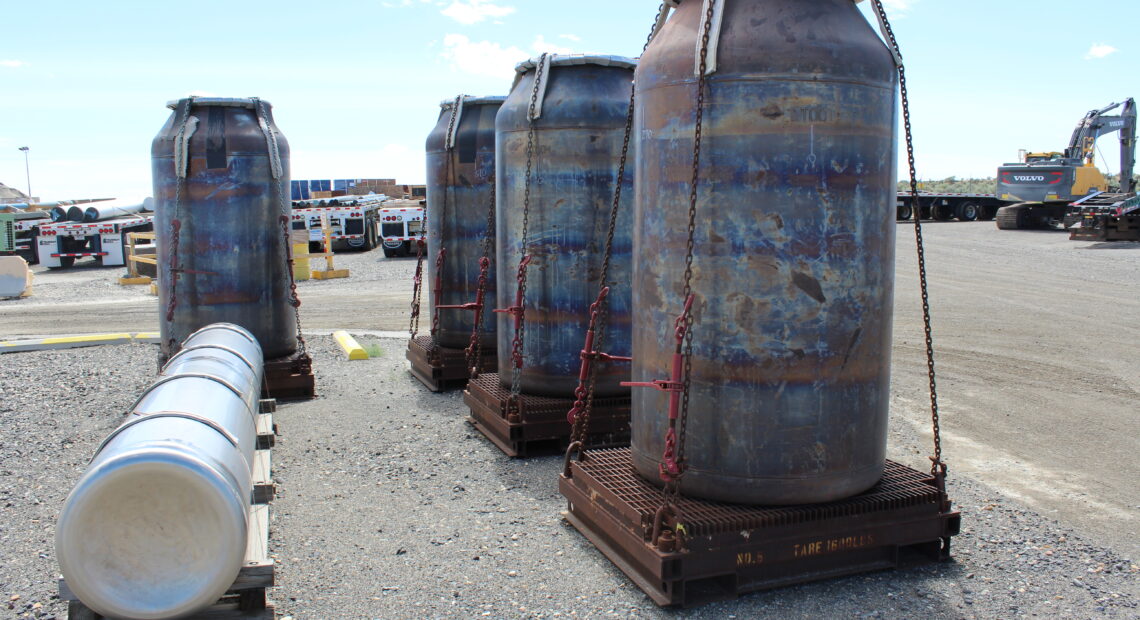 Melter to treat radioactive waste switches on for the second time at Hanford
A massive melter intended to help treat radioactive waste at Hanford has just been flipped on for a test – for the second time.
This low-activity-waste melter is sort of like an overgrown Easy-Bake Oven for radioactive waste. It's huge: about as big as a semi-truck-pup trailer. The melter is meant to heat up to more than 2,000 degrees Fahrenheit. The melter will take several weeks to prepare and keep a molten pool of glass inside the system.
"We're pleased to see the melter heat up process begin again, and look forward to seeing the U.S. Department of Energy work through the commissioning process and eventually begin treating low-activity waste," Ryan Miller said in a written statement. Miller is a Richland-based spokesperson for the Washington State Department of Ecology. "Getting tank waste treated and disposed of is a priority for the state of Washington."
The Hanford site in southeast Washington state stores about 56-million gallons of radioactive waste in aging underground tanks, not far from the Columbia River. That waste is the leftovers from making plutonium during WWII and the Cold War.
Eventually after completion of these tests, Hanford workers are going to pour tiny glass beads – called "frit" – into the melter and then mix it with the radioactive waste. All that goop will then be piped into nearly eight-foot-tall, stainless-steel canisters and cooled down into huge logs of bound-up waste.
The federal government turned on the melter back in early October – but a malfunction toasted some electrical systems.
So far, this summer-time slow reheat of the melter is going to plan, federal Department of Energy officials said.
"Initiating heat up is a critical step toward starting operations at the U.S. Department of Energy's Waste Treatment Plant (WTP)," the Energy department said in a written statement. "DOE is following a carefully planned approach in the heat up process that will take several weeks to ensure the temperature increases slowly and steadily toward the target temperature."
Low-level waste containers will be disposed of at Hanford at the Integrated Disposal Facility. While the high level waste logs are set to be stored in a deep geologic repository – like a mountain. Since Yucca Mountain was shuttered more than a decade ago, a new site hasn't been chosen yet by the federal government.
Hanford's low activity waste plant is expected to start up next year, while the full waste treatment plant is now expected to be commissioned sometime in the 2030s.
Many want the plant to work, so it can help protect the environment. Critics of the cleanup project's management point out that the Waste Treatment Plant is billions over budget and it's now been mre than a dozen years since the plant was supposed to start operating.