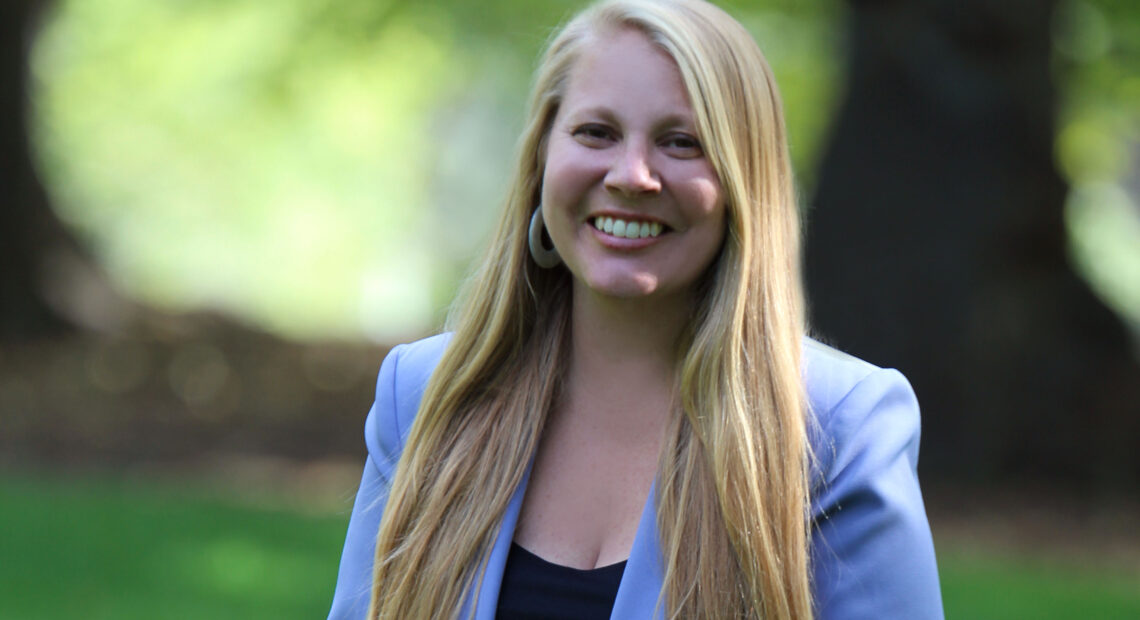 Fundraiser set up for University of Idaho professor falsely accused of planning student murders
The fatal stabbings of four University of Idaho students captured the attention of many social media sleuths. One TikTok user has been accusing a University of Idaho professor of orchestrating the killings. Now, friends of the professor are raising funds for her legal fees. 
TikTok influencer Ashley Guillard is a self-proclaimed "psychic" who claims to solve crimes, often using Tarot cards. She's accused professor Rebecca Scofield of being involved in last fall's quadruple homicide in Moscow, which the Moscow Police Department has refuted.
Stefanie Ramirez is a close friend of Scofield. When the social media accusation news broke, she said she couldn't believe her friend was being blamed. 
"When it comes to your friends or your family, you want to help in some way," said Ramirez, who set up a GoFundMe to raise money to cover Scofield's legal fees. "This is the most obvious way we can help."
In December, Scofield filed a lawsuit against Guillard for defamation. 
Ramirez said Scofield's legal expenses continue to mount. 
That's why Ramirez and her colleagues at the University decided to set up the fundraiser to help. "We recognize how this could happen to any one of us," she said. 
As professors in academia, Ramirez said she and Scofield have public-facing positions. 
"It is not okay for anybody to randomly choose a name off of a website and accuse them of the most heinous things," said Ramirez. 
In academia, reputation is everything, Ramirez said. Scofield has two young children, and Ramirez said the false accusations put Scofield's career and family at risk. 
While her children are still young enough to be unaware of what's really going on, Ramirez said a day will come when they are old enough to read and learn about the history of Moscow, and the events that happened here.
"And inevitably, they'll see that their mother was pulled into these events," Ramirez said. 
Spencer Farrin recently donated to Scofield's GoFundMe. He grew up in Emmett, Idaho, where Scofield is from. They went to high school together. 
"She and her family are good people," Farrin said. Both Farrin and Scofield are Moscow residents. He said she was hurt and affected by the quadruple killings. "And now they have this additional burden. It's just really unfortunate."
Farrin said he's started to see the fundraiser shared on social media among classmates and friends of Scofield. "I've seen it shared around the Emmett crowd who know Becca well, and who have seen all this and what's been happening," Farrin said. 
The continued online sleuthing is still affecting the real lives of people in the community. 
"More stuff keeps being dragged up and resurfaced and utilized for other people's profit, just shamelessly," said Farrin.
After suspect Bryan Kohberger's arrest in December, Farrin said he thought the conspiracy theories would die down Instead, speculation around the killings and the case continue to ramp up, Farrin said.
Ramirez said she doesn't want to speculate on the motivation for Guillard's actions. "But there is fallout, there are consequences and it's putting real people into real danger."
Despite everything the community has been through since the tragedy, Ramirez said Moscow is a supportive small town where people have been helping each other through the trying times. 
"When you look at this fundraising effort, it shows what type of community Moscow is for those who are here," Ramirez said. 
Although the college town was often portrayed as a caricature of a town gripped in fear by the national media, Farrin said the events that followed the stabbings have brought the community closer together. 
"People have been checking in with their neighbors more," Farrin said. "It's been kind of surreal to me that the reality is so different than what's been portrayed in a lot of the sensationalist media coverage. This is a close-knit community."
The fundraising goal to cover Scofield's legal fees is $100,000. Ramirez said any funds that remain after the legal battle will be donated to the scholarship fund in honor of victims Kaylee Goncalves, Madison Mogen, Xana Kernodle and Ethan Chapin.